Date, Start Time
November 22, 2018 08:45 AM
Date, End Time
November 22, 2018 03:30 PM
The Okanagan Champagne Powder is here and we are ready to kick off the 2018/2019 winter season!
The Ridge Rocket will spin at 8:45am on Thursday, November 22nd. Come and celebrate with us! 

We'll be celebrating Opening Day with a party at the bottom of the Ridge Rocket Express. You can look forward to music, FREE hot chocolate and lots of giveaways. Loose and Lucy Moose will also be around to welcome you all back to Big White. Join us from 8:30am- 10:00am!
Make sure you have your pass loaded and ready to go! More information about passes can be found here.
For further information, please email Concierge@bigwhite.com
We will be giving away 500 limited edition 'Opening Day 2018' stickers to reward your dedication to Big White! Come visit us at the Ridge Day Lodge to claim yours. 
---
Hours of Operation
Lifts
Lara's Gondola 
7:45am - 5:00pm
Plaza Chair
8:45am - 3:30pm
Ridge Rocket Express
8:45am - 3:30pm
Day Lodges
Village Centre Mall
7:00am - 5:00pm
Happy Valley Day Lodge
7:30am - 5:00pm
Ridge Day Lodge
7:30am - 4:30pm
Tickets
Village Centre Mall
7:45am - 5:00pm
Ridge Day Lodge 
8:00am - 2:30pm
* Please note that the Beginner Area in Happy Valley will not be open this weekend. We will keep you updated on when this area is prepared for opening.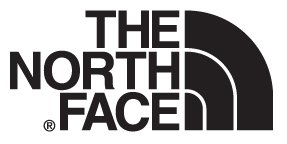 The North Face in the Village Centre from 8am – 4pm
Visit The North Face tent in the Village Centre and join in even more Opening Day fun. The tent will be easy to spot, so make sure you say hello and jump in front of the lens at their custom photo booth. DJ starts spinning from 12:30pm, soak up the sun, listen to some tunes and celebrate with The North Face.
Still looking for some outerwear to keep you warm this season? Purchase any North Face gear in Altitude and receive a gift with purchase at tent.
---