How to celebrate St. Paddy's Day at Big White
Posted On: March 14, 2018 |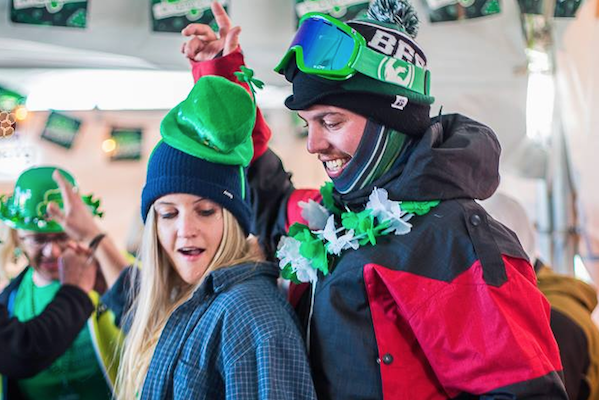 Looking for some St Patrick's Day fun? The luck of the Irish must be with you. Big White Ski Resort will be the centre of the craic. We can't promise you'll find the pot of gold here at Big White, but you'll be seeing the rainbow through emerald-tinted goggles. From green runs to green beers there's Irish fun for the whole family.
1) Don yer finest greenery for a day on the slopes
With March comes some of the Okanagan's best skiing. With over 300cm of snow underfoot and the sun shining high, conditions are perfect to show off every shade of green.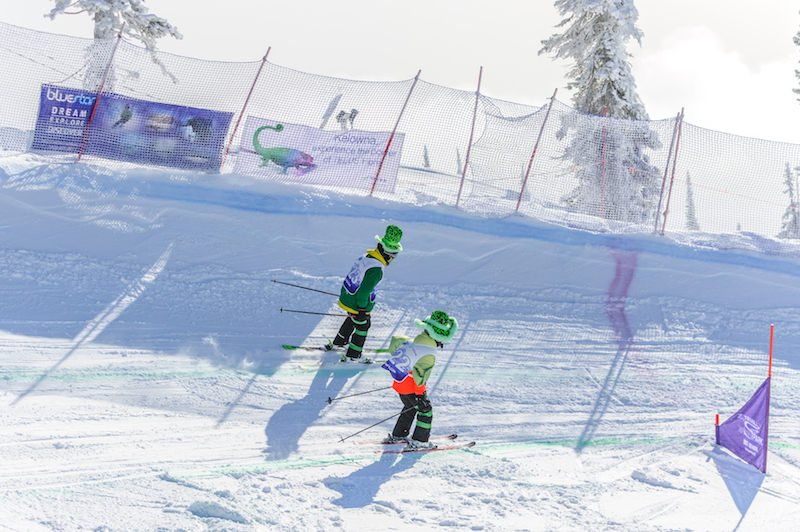 2) Drink green beer by The Woods NEW Snow Bar
Located in the heart of the action is The Woods patio with its NEW Snow Bar that will offer Grilled Guinness Sausage on Brioche with Guinness Mustard (on special for $6 or $11 to add a green beer) all day long on March 17th. Top it off with $5 PBR beer and fireball shots and you'll be sticking to green runs for the rest of the day!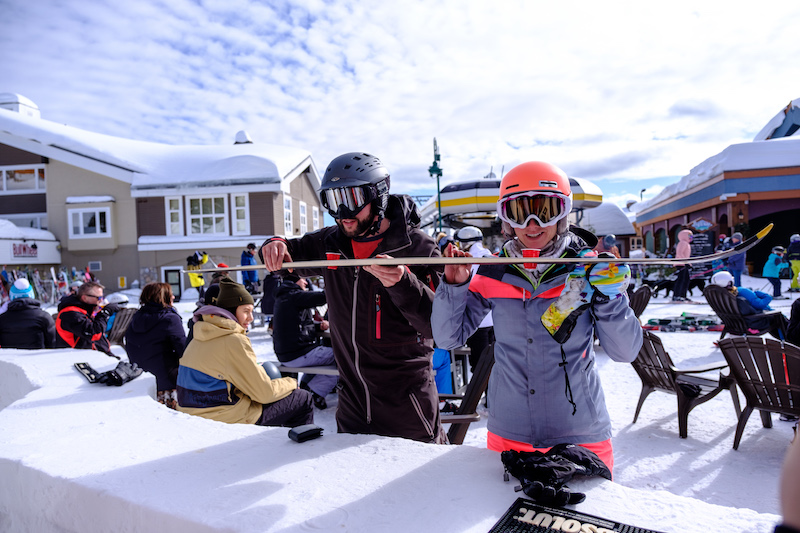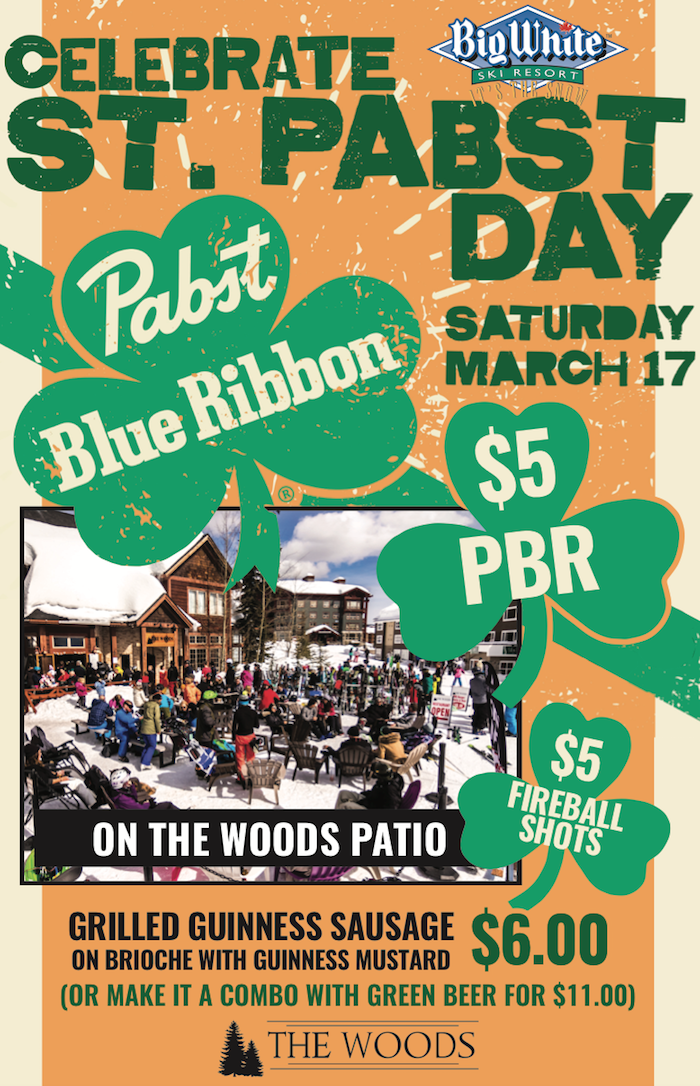 3) Ski with a Leprechaun
Ireland isn't known for its ski hills, so we've found its leprechauns have been wintering at Big White. The Loose Moose caught one of these leprechauns and was hoping he'd come out to play on St. Paddy's Day. If you see the leprechaun, don't miss your chance for a photo op - he'll be handing out lucky gold coins in the Village from 11:00am.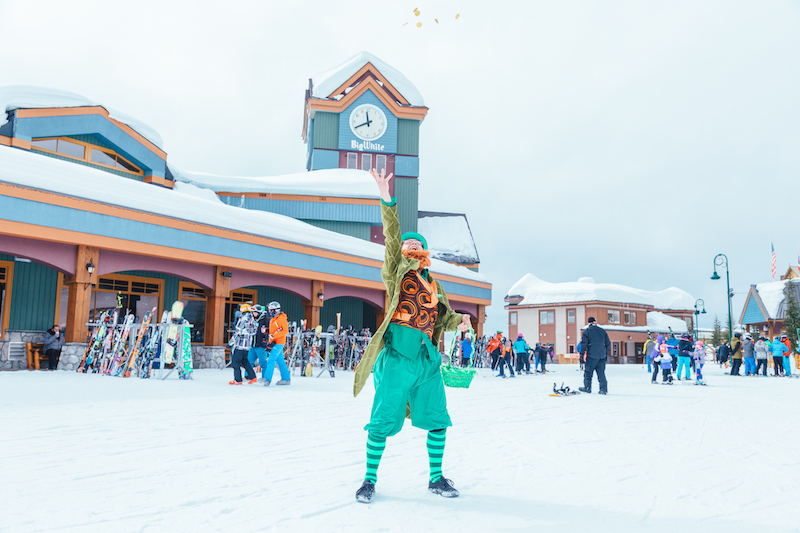 4) Do an Irish jig at The Blarney Stone Irish Tavern
Not just a turn of phrase, The Blarney Stone Irish Tavern will be offering a Celtic dance demo at 6:00pm. Join their genuinely Irish team for live music from 10:30am onwards. The patio will be host to the Carlsberg tent party with its very own DJs. Guinness and Jameson will be on special and draws for prizes will run all day long! St. Paddy's Day kicks off at The Blarney Stone Irish Tavern at 7:30am with a $15 Irish Brekkie until 9:00am then $6.00 pints of Guinness until 10:30am.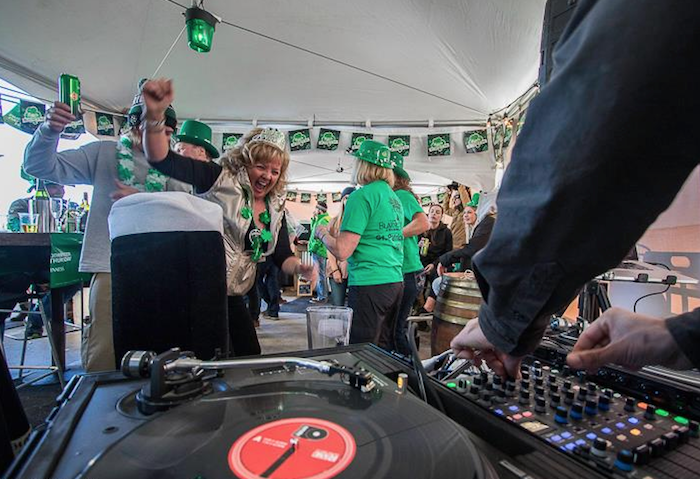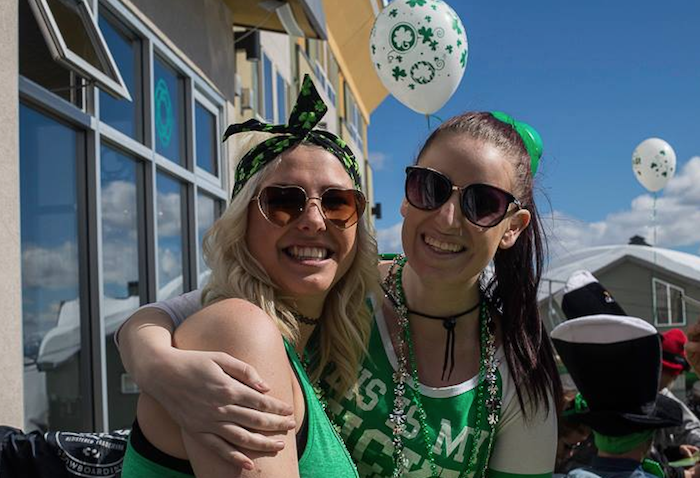 5) Sessions Taphouse goes Irish! 
Cap off the evening with $6 Stout and Porter at Sessions Taphouse and dance your Irish heart out to DJ C-bass from 10:00pm until late.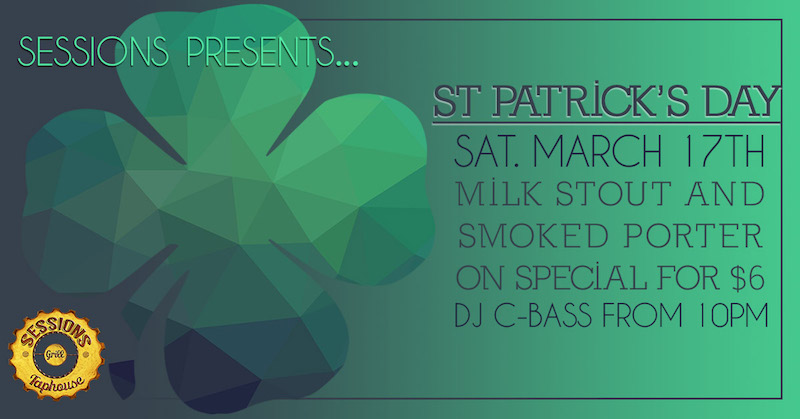 6) Eat a hearty Irish meal at The Moose Lounge
On special this Saturday, The Moose Lounge will be serving up a savoury Canadian Lamb Guinness Stew with winter root vegetables and garlic whipped potatoes on the side, for just $15.50. Make it a combo with green beer for only $20.00!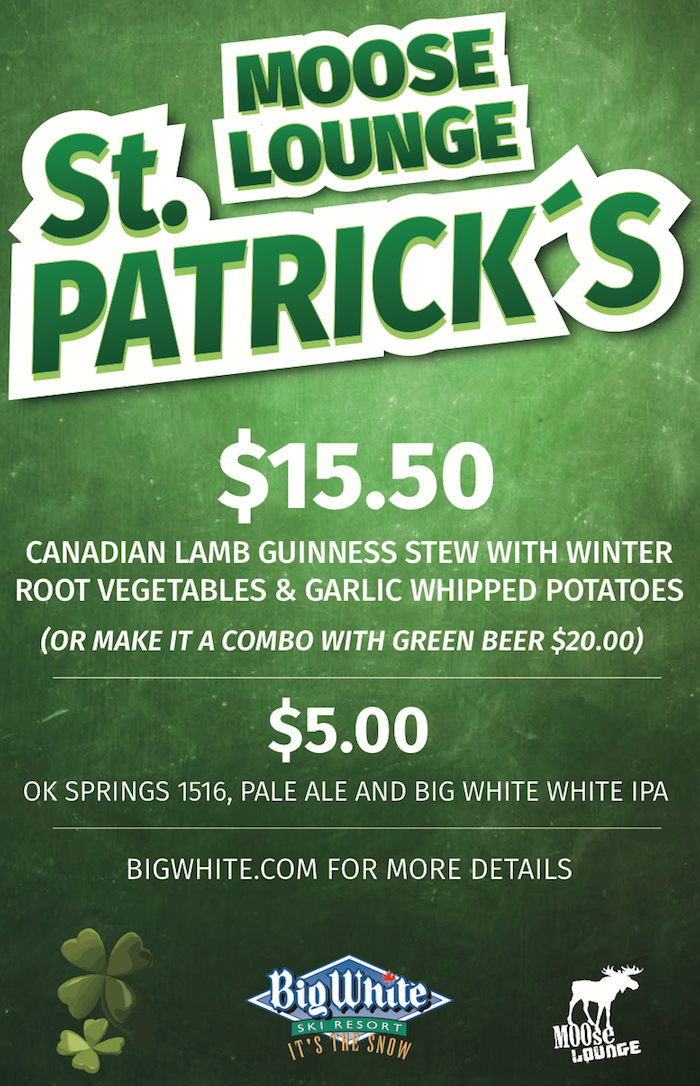 7) Stay overnight with our March Madness sale! 
Stay between March 11 and March 31 and save 20% on hotel accommodation and lift tickets with Big White Central Reservations. Come for St. Paddy's Day or Spring Break and enjoy some awesome family fun!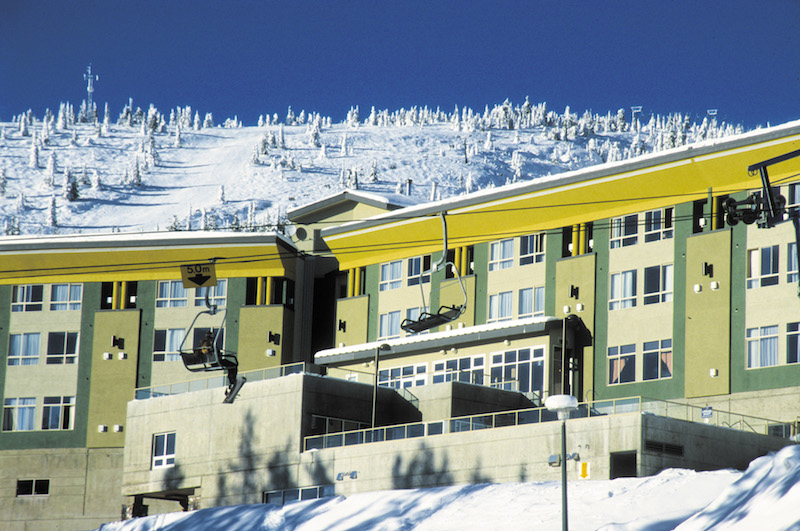 From all of us at Big White, we wish you a Happy St. Paddy's Day filled with four-leaf clovers and clever limericks. 
To see the full list of St. Paddy's Day fun going on at Big White this Saturday, visit our EVENTS CALENDAR.