Two generations apart, but always side by side on the slopes
Posted On: March 10, 2018 |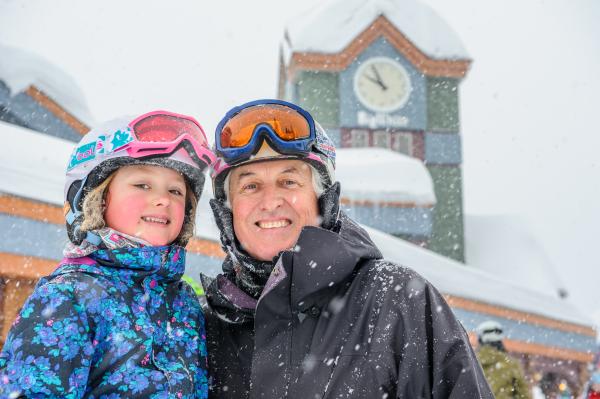 Skiing has been a longstanding family tradition for Mike Coulthard, who is currently in his 53rd season of skiing at Big White. In fact, Mike's parents were one of the few lucky people invited by Doug Mervyn and Cliff Serwa to test out the resort days before it officially opened for operations in 1963.

Mike himself began skiing at Big White at the age of 5 and hasn't looked back since. He was a member of the inaugural Nancy Greene Ski Team and raced with the Big White Ski Club until the age of 15 at the same time as 1984 Olympian Gary Athans.
Years later when Mike started a family of his own, it didn't take long to get the kids started on the mountain and now the tradition continues with his granddaughter, Alexis. Mike took Alexis out for her first day on the mountain nearly three years ago on a perfect bluebird spring day to ensure she had the best first day on the mountain possible. It appears the plan worked since Alexis, who is now six-years-old, has been a passholder for the last two years and spends 15-20 days on the mountain each season with her grandpa.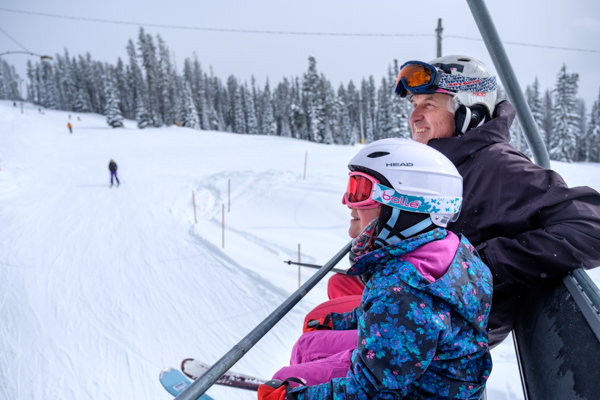 Mike and Alexis are now inseparable ski buddies and only ski with each other these days. "Alexis started calling me asking to go skiing in October," laughs Mike. "She can't get enough of it!" Starting on Plaza Chair in the first season, Mike and Alexis now spend most of their time lapping Serwa's, Easy Out, and Exhibition.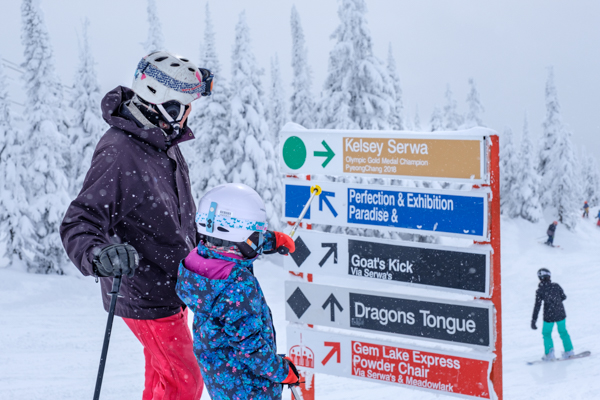 "I can already tell Alexis would make a great Snow Host because she already greets everyone she passes on the mountain," says Mike, "She used to ride down Hummingbird yellowing 'here I come, watch out everyone,' but I've since taught her that the people ahead of you have the right away."
Mike loves his time on the mountain with Alexis and already has plans on getting her little sister started in the sport when she's old enough. "It's a great way to spend time together as a family, my kids never fought when they were out skiing. It was something that really brought them together and still does to this day," says Mike.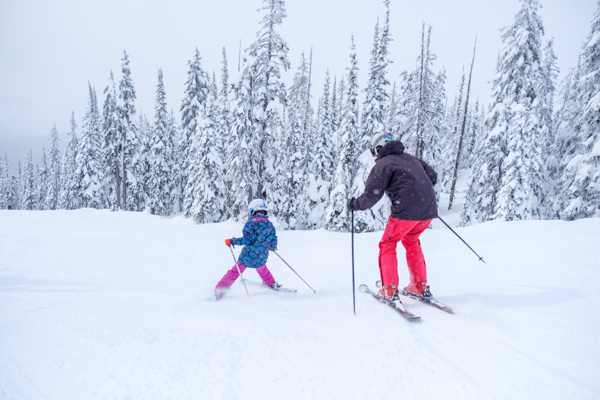 To thank all of the grandmas, grandpas, nanas, papas, grannies, gramps, babas and gigis out there like Mike, we're celebrating our Club 65 Season Passholders with a day to ski or ride with your grandchildren! We've chosen a day that local students are not in school in hopes it will allows as many of our Club 65 members as possible to enjoy a day on the slopes with their grandchildren. This day is all about spending time together, so if you're a grandparent under 65 with an adult season pass, this day includes you too! Join us on April 2, 2018 for our Ski with Grandparents Day. 
Check out the event listing for full details!