Every Day is Family Day at Canada's Favourite Family Resort
Posted On: February 09, 2019 |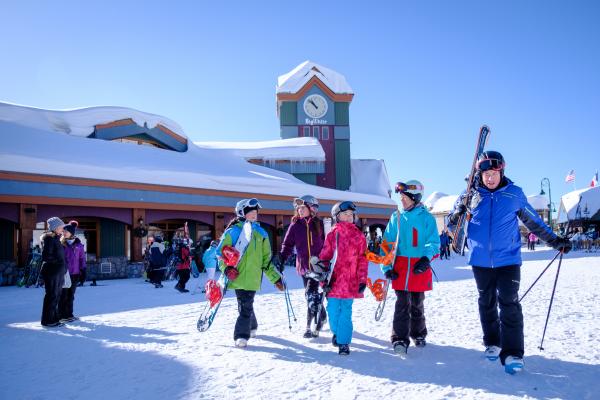 Here at Big White, we know one day of family time just isn't enough – that's why we have non-stop fun planned for the days leading up to and following BC's Family Day on February 18. Because at Canada's Favourite Family Resort, we treat every day like it's Family Day. 
Don't believe us? Ask Tessa and Dave Treadway, the faces behind the Instagram-adventure profile Free Range Family. The Treadways, toting along their two young sons Kasper and Raffi, visited Big White in late January.
"We spend a ton of time travelling to different ski hills with our kids, and they all have amazing things going for them," Tessa says, "but one thing Big White really has is that every detail is thought through of how to facilitate things and make things easy with your kids."
While they were here, the Treadways had the opportunity to explore not only Big White's expansive terrain, but a lot of the adventure activities in Happy Valley. 
"The terrain at Big White is a relief as a family because you're never worried they're going to go off a cliff or into some avalanche terrain somewhere. It's mellow, fun, playful," says Dave, who is a professional freeskier. "It's awesome all the extra stuff you get to do here, from playing bingo down in the lodge to ice skating, hanging out around the fire, ice climbing, snowmobiling."
Watch the Treadway's full testimonial, here.
At Big White, the fun doesn't stop after the sun goes down. Our Tube Park is open until 9:00 pm every night, and with five lanes of varying speeds, it's an exhilarating experience for every age. And on Friday nights, a ticket to go tubing is only $10 (free, if you're five-and-under), meaning that $13 you save can go towards skate rentals. Besides the cost of rentals, skating on Canada's Highest Skating Rink is free, and if you're there on a Wednesday or Saturday, we'll warm you up with a complimentary hot chocolate and a roaring bonfire.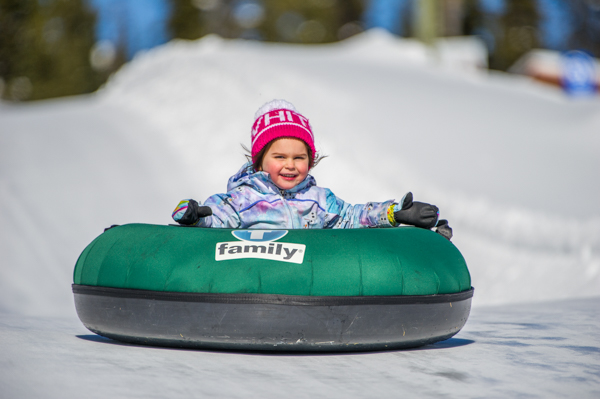 Our night skiing terrain will be open every night from February 15 to 23, giving you and your family access to over 2.5 kilometres of lit-up terrain during your visit.
Every Saturday night, we put on a show-stopping fireworks display at 8:15 pm in Happy Valley. We also host a Carnival Night at the Village Centre Mall on Thursday and Saturday evenings, complete with carnival games, a bouncy castle, free popcorn and free cotton candy. Be on the lookout for Loose and Lucy Moose over the weekend. We hear they'll be out and about, giving hugs, high fives and tail shakes! 
Speaking of Saturdays, why not spend the weekend before Family Day cruisin' the blue runs at Big White for our Coast Capital Savings Cruz the Blues. The goal? Conquer all 44 of Big White's blue runs before Sunday afternoon. And if you do, there are some pretty sweet prizes in store!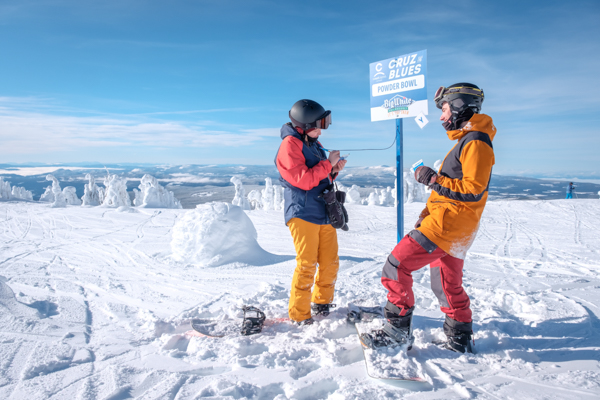 And if your children are the ones scaling fences and jumping over snow drifts, let them expel some of that energy at our Family Channel Snow Ninja Challenge on Monday, February 18. 
Before you head up to Big White with the family, don't miss out on the most cost-effective lift tickets out there – our Biggie Cards! Available at partner ski and board shops throughout BC, as well as Calgary and Edmonton, the Biggie Card lets you skip the lines and head straight to the lift, all while saving you money. During peak times, such as Family Day week, adults save $40 on their first day, and up to $55 on subsequent days when they reload online. 
Don't be deterred if you go to book your stay through Central Reservations and find our accommodation is full. Our partner hotels in Kelowna have incredible ski and stay packages available, and will be more than happy to set you and your family up for as long, or as short, as needed. With 15 lifts, 119 runs and an uphill capacity of 28,700 skiers per hour, there's more than enough room for everyone.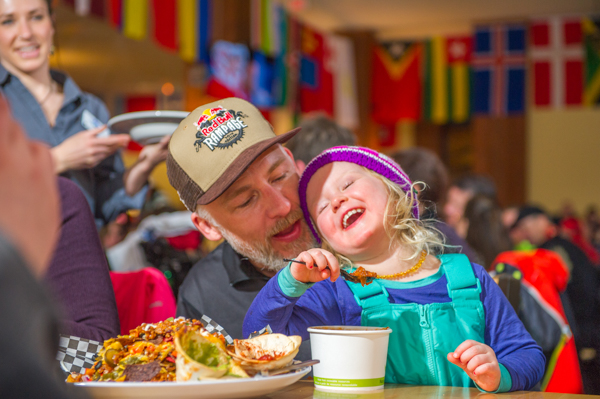 We could go on and on about how family-friendly our resort is, about our scheduled weekly events, our non-skier adventure activities, our dietary-restriction friendly restaurants, the games rooms and pools and movie theatres in our hotels, our beginner ski areas and about the terrain designed for a wide range of ability levels. But we won't. Instead, we'll let Tessa Treadway have the last word:
"If I met a family planning a trip to BC, and they were asking me where to go, I would definitely recommend Big White because it's so family-friendly, and just the experience for everybody is so awesome."