Green Beer, Leprechauns & More St. Paddy's Day Fun at Big White
Posted On: March 11, 2019 |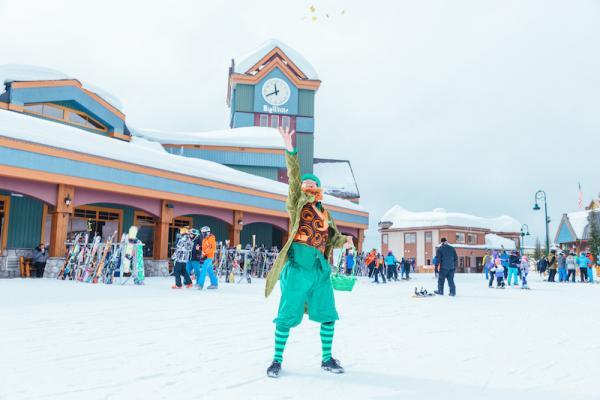 All ye hooligans, rejoice! St. Patrick's Day is here again, and that means green pints and shamrocks galore – plus plenty of good Irish fun for the whole family. We've put together a list of all of the shenanigans at the resort to help you celebrate this lucky day. You dig?

Oh! And don't forget to wear green out there on the slopes, unless ye fancy a pinch!

Leprechaun Photo-Op
11:00 am
The Village
Strike a pose, take a photo and get some lucky gold coins! Our very own leprechaun will be hanging out in the Village on St. Patrick's Day morning. Don't miss out on getting proof of this little guys' rare appearance!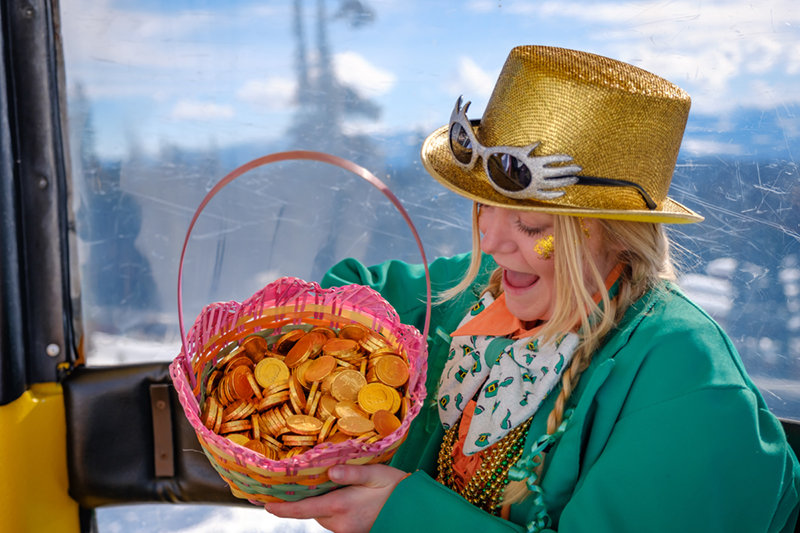 St Pawtricks Day Adoption Event
11:00 am - 2:00 pm 
Outside Happy Valley Day Lodge
Paws it Forward Dog Rescue will be setting up outside the Happy Valley Day Lodge for you to try your luck at getting free puppy kisses for life! If you already have a fur baby, make sure you pick up a Pet Pass from Tickets in the Village Centre Mall. All proceeds go to Paws it Forward. Dogs available for adoption will be at the event. However, you will have to fill out an application and go through the process before you can take one home. Maybe some of these pawsitively adorable pets will just get lucky and find their furever homes!
Everything Irish at The Blarney Stone Irish Tavern
8:00 am - Late
The Blarney Stone Irish Tavern
Start with a traditional Irish Breakfast buffet for just $16, and end the night jigging those guinesses and mashed potatoes off late into the evening. The Blarney Stone has a full day of Irish-themed events planned, with live music kicking off at lunchtime – not to mention the DJs, Irish shooter bar and prize giveaways. $5 cover from noon.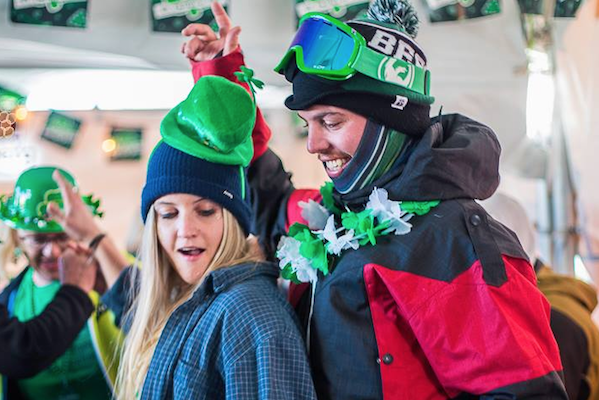 Steam Whistle Green Party at The Bullwheel Gastro Family Pub
2:00 pm
The Bullwheel Gastro Family Pub
Enjoy live music from 2:00 pm - 4:00 pm, then stay afterwards for trivia and chancing your arm with a Steam Whistle boot! 
Guinness with Guinness at The Woods
11:00 am - 5:00 pm
The Woods
Guinness with Guinness, what could be better? Visit the outdoor patio at The Woods in the heart of the Village for a Grilled Guinness Sausage on Brioche with Guinness Mustard. Why not make it a combo and add some green beer? It is that time of the year...
St. Paddy's at Sessions Taphouse
11:00 am 
Sessions Taphouse and Grill
Cap the night off with a dance party at Sessions. DJ C-Bass will be spinning the beats, with plenty of stout and porter specials to help wash all that sausage, stew and potato down.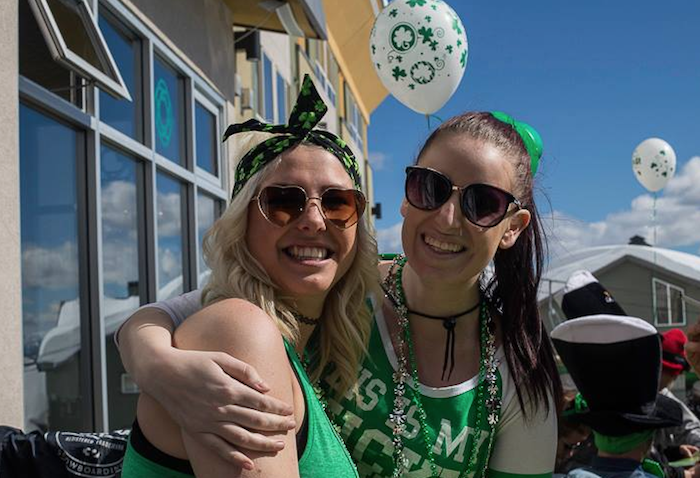 Hearty Irish Meals at The Moose Lounge
11:00 am 
The Moose Lounge, Happy Valley Day Lodge
Can it get any more Irish? Enjoy a Lamb Guinness Stew with winter root vegetables and garlic whipped potatoes, accompanied by a deliciously green beer for just $20.
Irish Fare at Gunbarrel Grill
Enjoy an Irish-inspired three-course meal at the Gunbarrel Grill on St. Paddy's. Bacon and Cheddar Croquettes, Irish Stew with Champ and Soda Bread and Guinness Mousse, all for just $45. Add a Guinness beer, and you'll think you've been transported across the Atlantic and all the way to Ireland. 
Stay the Night
Drink green beer to your heart's content, and stay the night at Big White! Get a 15% discount when you book a one-night stay between March 17 and 21 at Chateau Big White, Inn at Big White, White Crystal Inn and at Studio, one & two bedroom Club Suites at Sundance.
Or, treat yourself to some Big White luxury! Save 20% when you book a two-night stay through Central Reservations at Stonegate Resort, Stonebridge Lodge and Sundance Resort. 
Happy St. Paddy's Day and may the road rise up to meet you!