From Never Ever to Blues – Learning to Ski at Big White
Posted On: January 02, 2019 |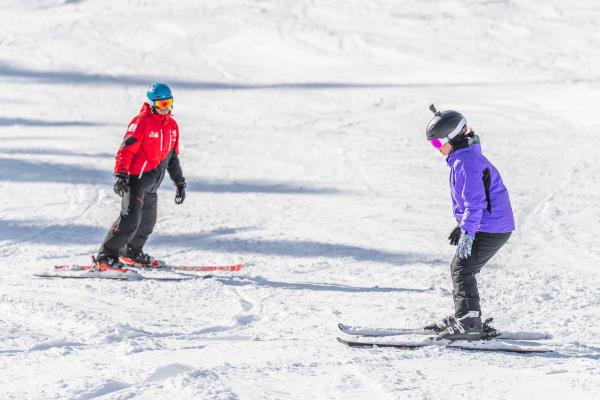 The prospect of learning how to ski was daunting to 30-year-old Brazilian-native Raquel Rodrigues. At first, anyway. "I was scared," she said, but she thought to herself: "I better be fearless and give it a try."
She bought the goggles, the winter jacket, all of the base layers and signed up for Big White Ski Resort's Never Ever Days on the second weekend in December. "It's such a nice program for beginners who are trying to ski for the first time," she said. "Big White has a very special combination of gorgeous scenery and a great variety of runs for skiing and snowboarding."
By that first day, Raquel had conquered the Magic Carpet and was shredding her first green run, Hummingbird. On her second day, her instructor was "epic" and she was able to take everything he taught her, make it off the Ridge Rocket Express Chair and down the green run Serwas. 
"The sensation after getting to the bottom is inexplicable," she said. "At that moment I realized I had discovered some very nice sport that would keep me outside and active during the winter."
Her third day was a series of green runs and chairlifts. That was the day she said she started to feel comfortable on two planks – comfortable enough to graduate to a blue run on her fourth day. "I did it. The smile on my face could express my feelings and happiness. I was proud... proud of the teaching skills of that instructors. They were really teaching me how to ski. I was grateful with that opportunity and I was very impressed with how we can improve fast taking lessons."
By her fifth and final lesson, at the end of December, Raquel was confidently making it down blue runs. She had the same instructor as the first day. "He was so calm that it's contagious. So I was calm," she said. "Right leg, left leg, right leg, left leg. Hands up, look down the hill, relax the other leg, weight on the downhill ski. And that was me, coming down the slope." 
In less than one month, Raquel went from being a complete stranger to snow and skis to being able to cruise down the majority of Big White's runs – thanks, she said, to the Big White Ski & Board School. "I just want to say one last thing: BIG WHITE IS AWESOME!"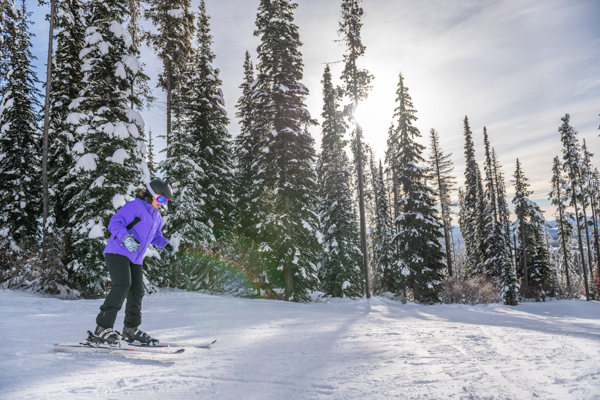 Learn more about the Ski & Board School's beginner programs here.