Snowpeaks Lodge a Finalist for 5 Okanagan Housing Awards of Excellence
Posted On: December 11, 2019 |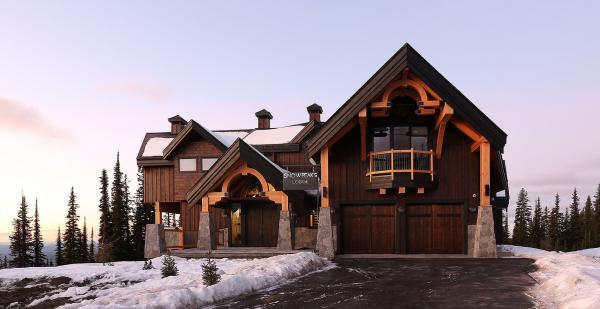 Elaborate timber details, high ceilings and 270 degree views of Big White beauty – it's no surprise that the new Snowpeaks Lodge at Big White Ski Resort is an award-winning home. The family ski chalet is a finalist in five Okanagan Housing Awards of Excellence categories, and was named twice in one category.
Finalists for the awards, previously known as the Tommies, were released in late November, with the winners announced at a gala on January 25 at the Delta Grand hotel in Kelowna
"Reflecting on both the quality of the build, and the unique design elements make it one of the most impressive ski chalets anywhere in the world," says Blue Griffiths, owner representative for the lodge. "It should be mentioned that a house of this scope, complexity and customization, has many people who were crucial to it being a success. Almost all of these people spend time at Big White, and some still work on the mountain."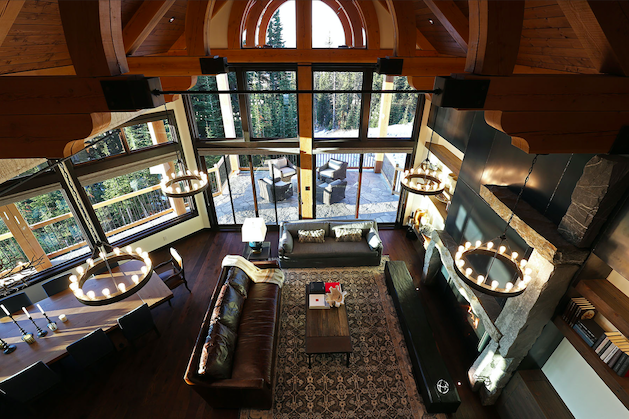 Linda Trenholm Design, a Kelowna-based interior design firm, is a finalist for Excellence in Kitchen Design (New Home) $70K & Over, Excellence in Interior Design (New Home) and Excellence in Any Room (New Home or Renovation). 
Weninger Construction & Design Ltd was also named as a finalist for the Excellence in Any Room (New Home or Renovation), as well as Excellence in Single Family Detached Home $3M - $5M and Excellence in Home of the Year. 
"Linda Trenholm, the interior designer, has touched literally every part of the house, and it is this attention to detail, and thinking outside the box, which has resulted in such a marvellous home," Griffiths says. "Marlin Weninger's initial design was brilliant, as it completely suited the unusual shape and location of the lot"
The 8,000 square-foot home, which sleeps 15 comfortably, is located on a pie-shaped lot with 270 degree views. Griffiths says a lot of thought went into optimizing those views, while maintaining privacy in a house that sits on one of the mountains busiest ski runs. "Our aim was to make a large house feel warm and homey, while keeping it functional," he says. 
Griffiths adds that the entire home, including its in floor heating system, both inside and out, has the capacity to function at 95% in the heart of winter, even if there is a full power outage. 
Snowpeaks Lodge is currently being enjoyed by its owners, who have owned property on the mountain since 2003. Eventually, Griffiths says, the owners may consider renting it out, but for now it's being enjoyed as a private home-away-from-home.