Ride like a Pro - Grand Blanc Training Program
Date, Start Time
Date, End Time
Location
Big White Ski Resort - Kelowna Office
Build your confidence, learn new skills and be ready for race day with expert tips and pro training in this one-day clinic from Peak Form Coaching.
DATE CHANGE: Please note that the date of this event has changed to June 15.
Join us on Saturday, June 15th at the Big White corporate office in Kelowna at 1894 Ambrosi Road.
You will receive:
Supported ride at 60km and 120km (participants should be comfortable to ride unassisted at these distances)

60km turn around at Big White Road and Highway 33.
120km turn around at Big White Village

Coaches talk with Jordan for 1 hour on topics like pacing skills, climbing/descending techniques, nutrition, and safety
Caffeination, Hydration, and Nutrition before the ride
Additional Benefits:
Jordan's training tips released throughout May, June, and July for additional support
$100 Discount on Peak Form Full Service Coaching or Consultations
Promo code for $10 off your registration for the Grand Blanc Valley to Village Road Ride on July 21st.
Cost: $80 + GST
Itinerary for the day:
Saturday, June 15
7:00am – Espresso bar and snacks
Meet at the Big White corporate office in Kelowna at 1894 Ambrosi Road.
7:30am – Talk time with Jordan
8:30am – Nature break and prep for ride
8:45am – Roll out
All riders leave at the same time from Ambrosi street.
11:30am – 60KM group returns
2:30pm – 120KM group returns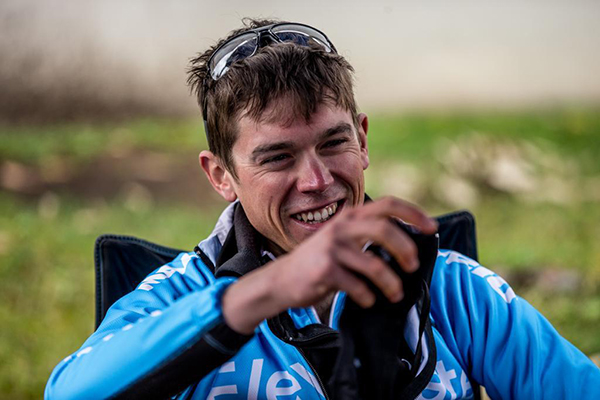 More about Jordan
Jordan Cheyne has an extensive background in endurance sport. After an avid pursuit of distance running and duathlon in his high school years, Jordan found his strength in the sport of cycling. His career has included many international race wins and multiple provincial and national medals. He is racing the 2019 season as a part of one of North America's premier professional teams Elevate-KHS.
Jordan combines this vast experience with a Bachelor's degree in Human Kinetics from the University of British Columbia. He has certifications as an NCCP coach and as a BC Fitness instructor. Jordan has been a coach and cycling instructor for 10 years to dozens of endurance athletes.
More about Peak Form Coaching: www.peakformcoaching.com