10 Benefits of Being a Season Passholder
Posted On: June 03, 2019 |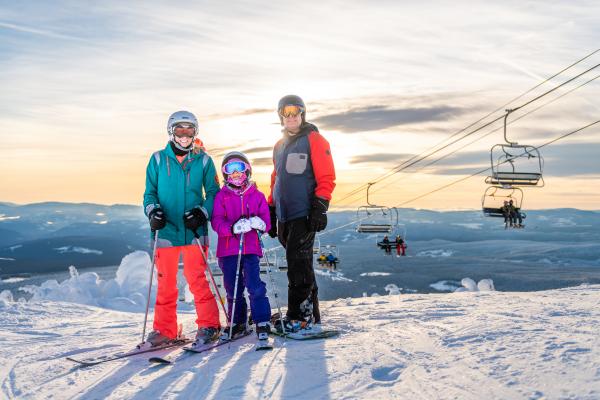 Unlimited access to Big White Ski Resort's Okanagan Champagne Powder – that should be reason enough to buy a season pass to Canada's Favourite Family Resort, but, just in case it's not, here are 10 more benefits of being a Big White season passholder:
1. Season-Long Rentals for Kids
Kids grow fast. That's why, If you're a season passholder under the age of 13 (but, more likely, you're the parent of one), you can rent your child's gear from Big White all season long for just $145 (plus $25 compulsory damage waiver and taxes). This means you can send your kids out on the slopes with the peace of mind they'll always have the best fitting equipment. This offer is only available online and is limited to 300 sets of ski equipment (sorry, no snowboards). First-come, first-served.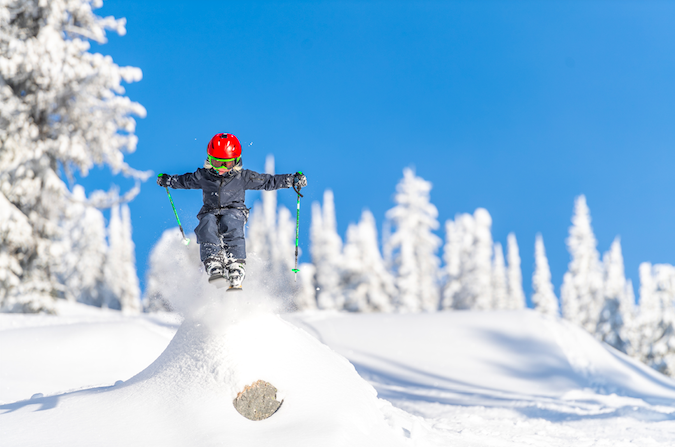 2. Take Lessons for Less
Season passholders have access to our 50% off Group Lesson Vouchers, available for purchase online until October 20, 2019. There is a limit of 10 per person and the vouchers are valid for half-day group lessons only. Lessons for children must be booked 24 hours in advance. Plus, you can save 15 percent on group and private lessons, children or adult, all season long. Our world-class instructors will give you all the tips and tricks you need to make the most of your season.

3. Free Access to Our Skating Rink, Nordic and Snowshoe Trails, and Night Skiing
Not only do you get to shred our 119 green, blue, black and double black runs, you also have unlimited access to Canada's Highest Elevation Skating Rink, our network of snowshoe trails and nordic skiing trails, and you can ride under the stars as often as your heart desires!


4. Relax, for Less
Your season pass will get your a 10 per cent discount at Big White's Elevation Spa. Whether you're in the mood for a full-body deep-tissue massage or an eyebrow wax, Elevation Spa's whole-body treatment menu has you covered. Plus, feel good about feeling good, as Elevation Spa is "Green-Certified" under the rigorous standards of Eminence Organics.
Mountain Yoga also gives passholders 15 per cent off its classes when you book online and use the promo code "bigwhiteinsideedge."
5. More Fun with Friends
You won't realize how many friends you have until they find out you're a Big White season passholder. Your pass allows you to bring a friend and receive 25 per cent off a full-day lift ticket. Guest must be accompanied by a season pass holder, and there's a limit of two per passholder per season.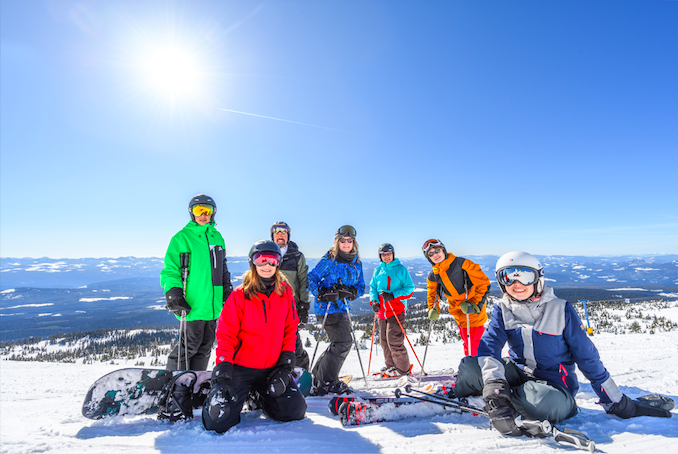 6. Save When you Visit Other Resorts
Just because you hold a season pass to Big White, doesn't mean you won't want to explore other resorts throughout BC, Alberta and even the States! We have reciprocal offers with various resorts that will get you up to 25 per cent discount off unlimited single day lift tickets.

7. Tune-Up Your Gear for 15% Off
Hit the slopes with confidence in your gear! Season passholders save 15 per cent on tune-ups, waxes and repairs at the Big White Repair Shop.

8. Coffee, Burgers, Poutine – All 10% Off
Coffee and cookie breaks at Clocktower Coffee just got a whole lot sweeter. Season passholders can save 10 per cent off food and beverages at Big White-owned establishments, including The Caf in Happy Valley, Black Forest Day Lodge, Moose Lounge, Moonlight Bistro at the Westridge Warming Hut, Clocktower Coffee Co. and the Kettle Valley Steak House. Get your attitude adjustment for less at Globe Cafe's "Attitude Adjusment Happy Hour," Monday to Friday from 3:00 to 5:00 pm with 10 per cent off all Tapas for season passholders. And for all you breakfast lovers, save 50 per cent off your second breakfast when you order one at the Blarney Stone Irish Tavern.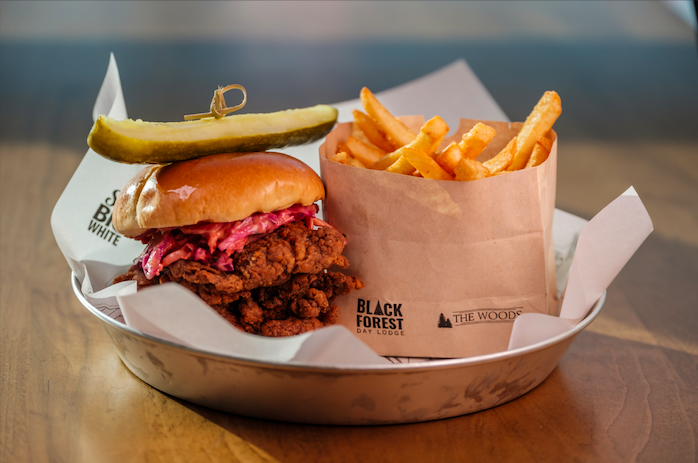 9. EXCLUSIVE Accommodation Deals
What's better than an epic day on the slopes? Spending the night on mountain so you can do it all again the next day! With your pass, you automatically receive a 10 per cent discount on accommodation when booking with Big White Central Reservations, plus exclusive accommodation offers throughout the season available on our website under Passholder Deals and promoted each week in our season passholder newsletters.
10. Save on Retail and Rentals
Whether you're looking to buy or rent, your pass will make it less of an investment. Save 15 per cent on all rentals, and 15 per cent on soft goods, such as toques, jackets and gloves, and 10 per cent on hard goods, such as skis, boards and boots, from Altitude, The Rider, Dizzy's Ski Shop and Mountainside. Both our rental and retail experts are highly trained and will make sure you have the right gear for when you hit the slopes.
More benefits of being a season passholder, here.