After 40 Years, One Local Hits the Slopes Every Day of the Season
Posted On: January 03, 2020 |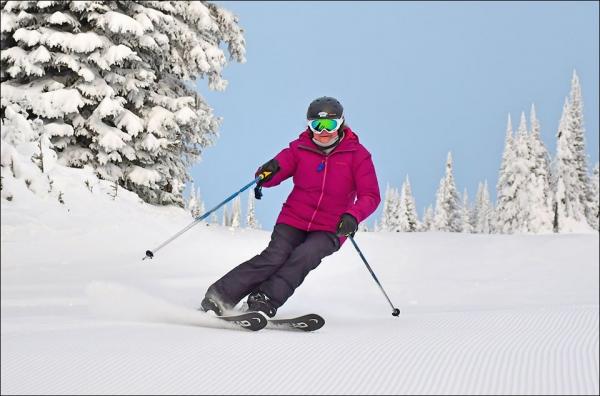 Catherine Heathcote has been skiing at Big White for 40 seasons. The resort is special to her for many reasons – it's where she would take carloads of teenage boys every winter, where she met her second husband and where they were married.
But last season at Big White was extra special, because Catherine managed to get at least one run in every single day the resort was open – 151 days total!
"To ski every day I had to arrange my schedule around times the lifts were open," she says. "For example, making appointments in Kelowna later in the day so I could ski the mornings, or making sure night skiing was on if I had to be in Kelowna most of the day."
Despite living on the mountain, her goal was made more difficult because she and her husband Larry were trying to sell their house in Kelowna. They had to make trips down to ensure the house was in good shape for showings, making it a "very busy season, indeed!"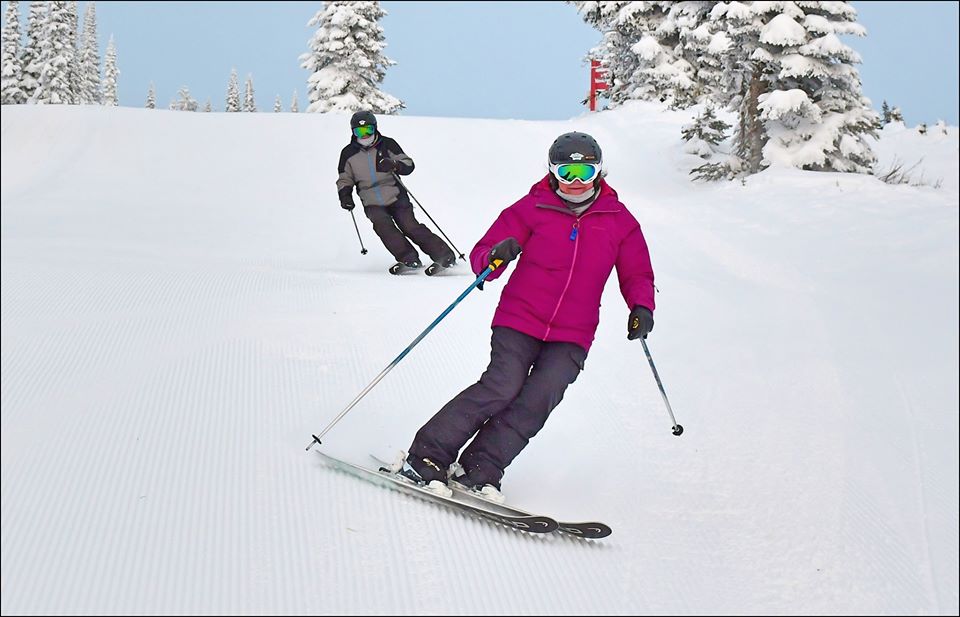 Catherine met Larry, who's from Australia, 10 years ago through mutual friends. "I was the token local who showed them all my favourite stashes of trees and powder," she says. "He came over once a year for two weeks. We were friends for a few years." 
They were married on a cold February day in 2016 at the bottom of Gem Lake. In fact, the lovebirds skied to the Westridge Warming Hut for their ceremony.
Catherine says she has lots of favourite runs – depending on conditions – but Black Jack and Sun Rype Bowl are near the top. She prefers powder to corduroy – especially powder of the Okanagan Champagne variety. 
As for this season, Catherine plans on skiing four to eight runs every day she is able. But this year, she has a better excuse to skip a day: "I have a new grandson in Kamloops and he takes precedent!"