Bikers Rode Around the Globe 1.5 Times This Summer at Big White Ski Resort
Posted On: September 04, 2019 |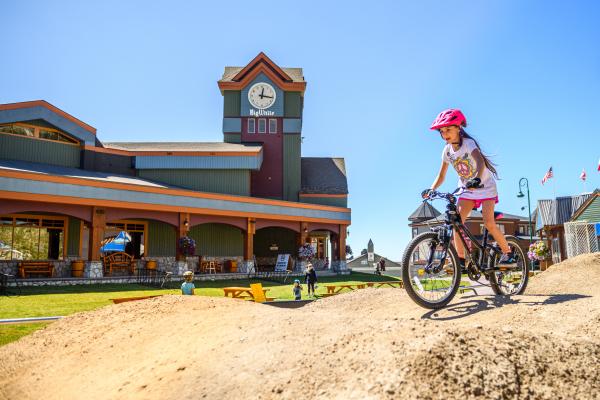 The kids are back in school, the bikes packed away, and Summer at Big White has officially come to an end. On September 2, we said goodbye to hiking, biking and fields of wildflowers to patiently await snow and another epic season of skiing and boarding.
"It's no doubt that people know winter is our favourite season at Big White Ski Resort, but ever since we entered into the summer tourism market new opportunities have arrived," says Michael J. Ballingall, Senior Vice President at Big White Ski Resort Ltd. "With every summer sunrise, mountain biking, hiking, wildflowers and just smelling the air at 6,500 feet above sea level have become quite the attraction for locals and visiting family and friends in the valley."
The resort sold 4,845 Scenic Chairlift tickets to hikers, bikers and those just looking to take in the spectacular, 360° views at the top of the Bullet Chair.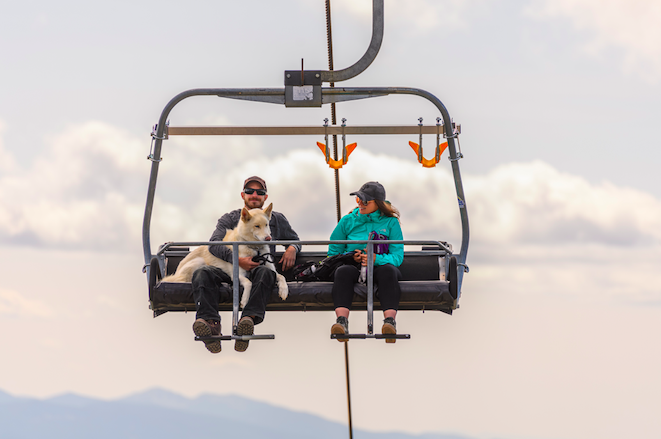 Since opening Bike Big White in summer 2017, and, with four new trails added to the roster this past summer, the park has become increasingly popular for avid mountain bikers. According to the Trailforks rating system, three of the trails at the resort, Knockout, Bermsland and Dark Roast, are in the top 50 trails in BC! That's out of the 6,688 bike trails in the province listed on Trailforks
A total of 26,124 bike scans went through the Bike Big White gate, and, with an average of 2.5 km per scan, over 65,000 kilometres – or nearly 1.5 laps around the globe! – of riding took place on Big White trails in the summer months.
"We can look at the numbers and see the growth, but it's just as easy to feel it," says Kat Bensler, Marketing Manager of Bike Big White. "There's a real energy on the mountain for biking. Locals are getting into the sport for the first time and word is spreading on our new trails bringing riders from all over the region and beyond. There's a real vibe and excitement and it's infectious – you can't help but want to be a part of it."
Over 5,000 people made the trek up the mountain between July 10 and 14 to witness some of the world's best mountain bikers battle it out at Big White's inaugural Freeride Days. Our Dunbar Cycles Summer Series event on June 30 saw 160 competitors – and there were 70 up-and-coming bikers at the Shimano Kids' Race on June 29. The 5th Annual L'Alpe de Grand Blanc – a 60 km ride from Kelowna to the Village – had 179 participants.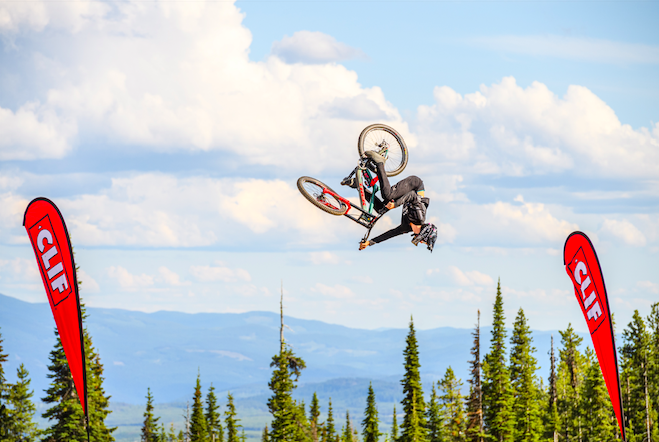 The first festival of the season, Craft and Country, Beer and Music Mountain Festival, was enjoyed by 2,200 guests. Ciderfest saw 1,050 people sampling up tasty, local cider, and the Huckleberry Festival served up slices of its 12-foot pie to 500 hungry guests.
Over two days, we had 365 hikers take part in our Geo-Hiking scavenger hunt. And, on August 24 and 25, 40 yogis saluted the sun at 6,627 feet above sea level at Live Big at Big White.
The number of people who stayed the night at Big White increased this year – with 45% growth in accommodation revenue, and 34% growth in camping revenue.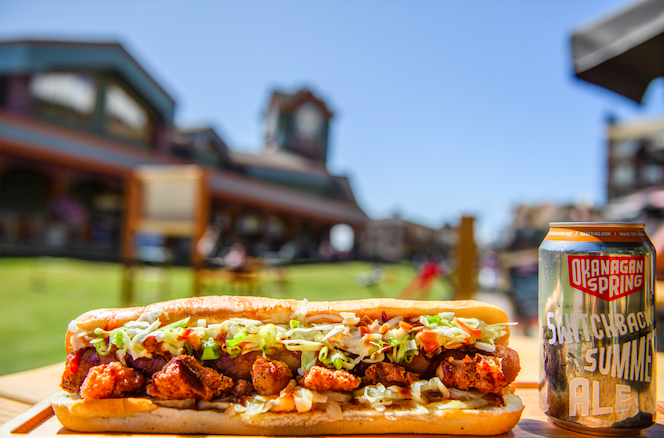 From June 27 to September 2, Clocktower Coffee Co. in the Village Centre Mall used over 700 litres of milk and baked up 578 cookies – that's 145 pounds of cookie! The Woods served up 1,511 Woods Burgers, 305 Joker Burgers and 362 Howler Burgers – not to mention 2,268 inches of its Carnage sandwich. And, to beat the summer heat, guests quenched their thirst with over 60,000 oz of beer!
"We are proud to be a big part of the central Okanagan's summer season and this year we saw more visitors than ever before," Ballingall says. "Now, let it snow!"