Working a winter season at Big White Ski Resort: The Official Guide
Posted On: April 10, 2018 |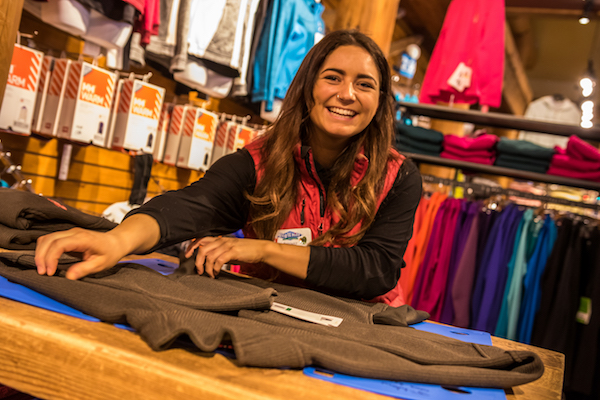 Yvette Morrissey is a travel blogger who has lived and worked at Big White Ski Resort for two seasons. This is her guide to getting to know the mountain, securing a job and accommodation, and other helpful local tips!
By: Yvette Morrissey
Yvette Morrissey is a travel blogger at Wayfaring Kiwi (http://www.wayfaringkiwi.com). She moved from New Zealand to Canada to spend two winters living and working at Big White Ski Resort and spent a summer living in the Canadian Rockies.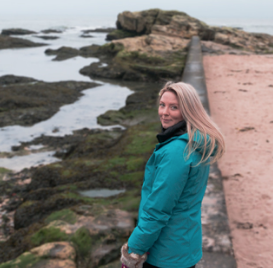 As soon as my friend finished telling me the story of her time working a ski season at Big White Ski Resort, I knew I had to go there myself. In fact, I loved my first season so much I decided to go back for a second!
It can be daunting finding a job and accommodation at a Canadian ski resort, especially if you are applying from Australia, New Zealand or the United Kingdom. When I was applying, there was nothing written down to help me make the move – so I decided to write this comprehensive guide to help you get started!
Benefits of working for Big White Ski Resort
There are two ways of finding a job at Big White;
Working for the mountain itself

Working for an independent business (known as a Chamber of Commerce business)
Working for the mountain itself, for Big White Ski Resort Ltd., is more beneficial than working for a Chamber of Commerce business for a few reasons:
Free season pass. All Big White Ski Resort staff members receive a free season pass valued at $1298 + tax. If you work for a Chamber of Commerce business, you will be able to buy a season pass at the discounted rate of $719 + tax.
Discounts on food. Big White Ski Resort employees receive 50% off at The Moose Lounge and The Caf at Happy Valley, 10% off at The Woods, 20% off at the Kettle Valley Steakhouse, 10% off at Clocktower Coffee Co., 50% off at Black Forest Day Lodge, 50% off at the Moonlight Bistro (located near at the bottom of the Gem Lake Express Quad) and 30% off at the Ridge Rocket Café.
Discounts on ski gear. Until mid-December, Big White Ski Resort employees receive up to 25% off at the mountain's retail stores: The Rider, Dizzy's Ski & Board Shop, Mountainside and Altitude. From then onwards, they receive 10% off.
Unlimited free ski and snowboard group lessons. This has got to be one of the best perks of working for Big White! If you don't know how to ski or snowboard, you can take group lessons from Level 1 right up to Level 6 and be a pro by the end of the season!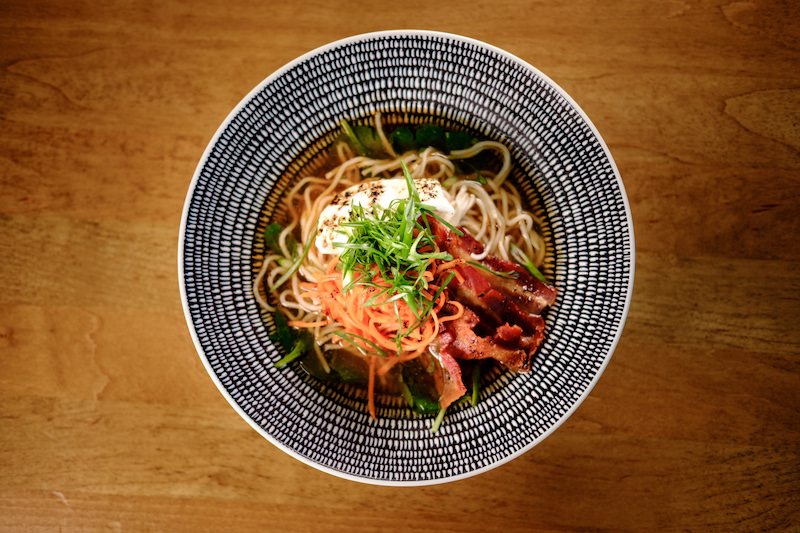 How to apply for a job at Big White Ski Resort
Finding a job on the mountain is easy provided you are organized. Some jobs need specific experience and qualifications such as jobs in ski school, ski patrol and certain food & beverage roles while other jobs like lift operator, central reservations, and ticket sales will give you training on the job.
Here are a few ways to find a job at Big White:
Pay a company to find you a job
This is what I did back in New Zealand because I was overwhelmed with the task of finding a job. Companies such as IEP in New Zealand and Australia will help you apply for your visa and set you up with an interview at a Canadian ski resort. These companies participate in job expos around the world, and fly their recruiters from each ski resort to one location for you to meet. The only downside is that this option is expensive. (Going through IEP cost me $800NZD). The Working Holiday Club is another agency that Big White Ski resort uses to recruit winter employees.
Apply directly with Big White Ski Resort
You can apply for jobs directly with Big White Ski Resort on their website, via the Job Postings page. Getting a job with Big White through this channel is the best-case scenario. If you're lucky enough to land a job this way you've saved yourself money going through an agency, however, you may be required to meet for a face-to-face interview.  
TIP: Ensure your resume is Canadian-style!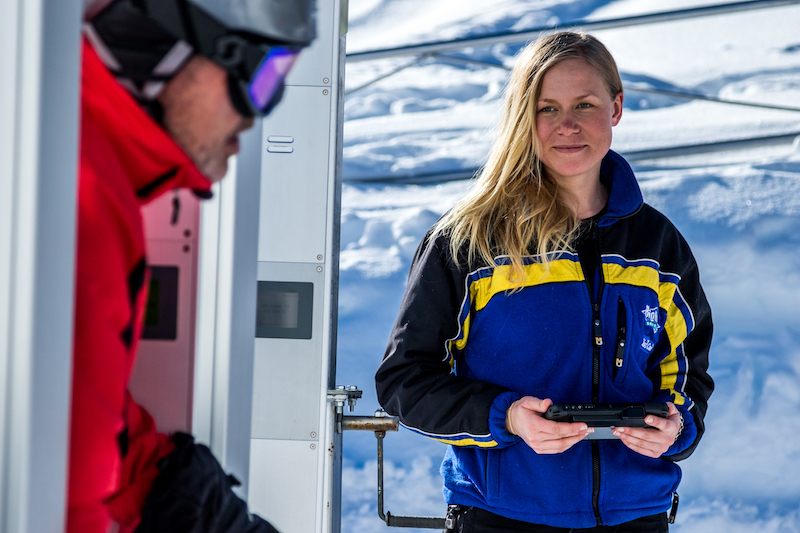 Finding Accommodation
Finding accommodation at Big White is the biggest obstacle you will encounter. It is not uncommon for staff to crash with friends until they can find somewhere to live. (Hey, you do what you can to live the ski bum lifestyle, right?)
Accommodation at Canadian ski resorts in winter is not cheap either- expect to pay anywhere between $550-$850CAD per month (and yes, this is for a shared room). It is common for travellers in Canada to share a room with at least one other person.
It is also expected you pay first and last months' rent up front to secure your bed. Wi-Fi and electricity are typically included in your monthly rent. To learn about your rights as a tenant in British Columbia, Canada, visit: https://www2.gov.bc.ca/gov/content/housing-tenancy/residential-tenancies
There are three ways of finding accommodation at Big White:
Staff Accommodation
Until recently, acquiring staff accommodation was a challenge, but Big White has recently invested $3.5 million into staff accommodation meaning (hopefully) in the 2018/2019 season it will be much easier to secure a staff bed.
Staff accommodation rent costs $600 per month, and it is deducted from your weekly pay cheque. You have to be working for a business owned by Big White Ski Resort Ltd. in order to qualify for staff accommodation. Getting staff accommodation can be competitive, so my tip is - if you're getting desperate- to talk to your manager as early as possible to secure a room.
Managers of different departments get allocated a certain number of spots, and they like to hold on to one or two in case their staff have issues with their accommodation. If you let your manager know you are desperate for somewhere to live, this may sway them to give you a spot.
Renting a House
In my opinion, living in a share house is one of the best options but the hardest to achieve because people start looking for accommodation as early as June for the upcoming winter season! You need to have money saved and you need to be organized to secure a shared house.
Rentals can cost anywhere from $575-850 per month for a shared room in a private house.
If you are heading to Big White solo, join the Official Big White Group on Facebook. People will post if they have a room to fill. This group is VERY competitive so just make sure you get in quick and have the money ready to transfer.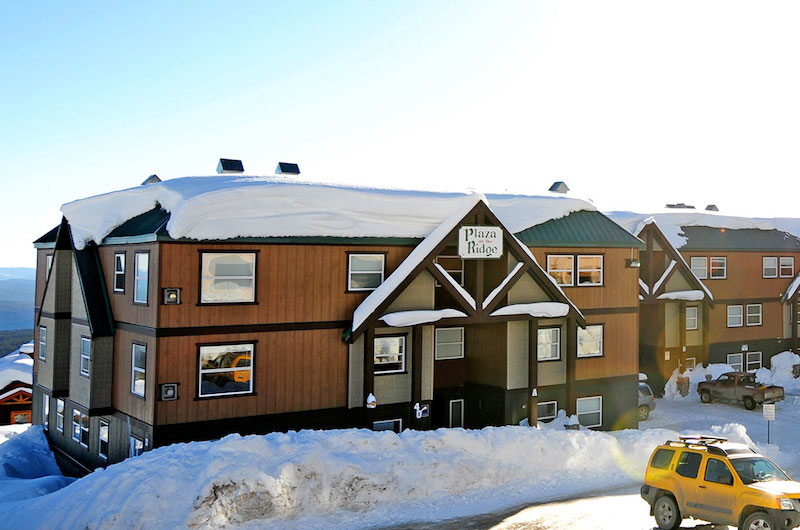 Living at the hostel
The Urban Retreat hostel is the only hostel at Big White and offers long-term accommodation. I lived at the Urban Retreat hostel for two months until my staff accommodation became available in January.
Living in the hostel suited me because I could pay once I arrived, and it was a cheaper than many rentals at $550 per month. The rooms at the hostel are exactly what you'd expect- they're small and you will be sharing with at least three other travellers. If you like your personal space, I wouldn't recommend this option.
On the plus side, living at the hostel was a great way to make new friends and there is always a party happening. If you are social, easy-going, and don't mind small spaces, Urban Retreat is a good option.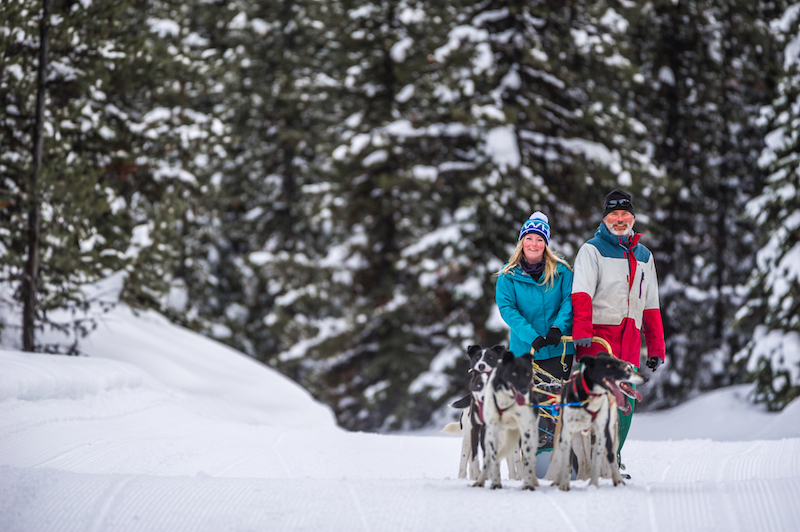 I hope this guide has given you a good idea on how to find a job and set up your seasonal life at Big White Ski Resort. To read my complete three-part guide on working a ski season at Big White, visit Wayfaring Kiwi.