A First-Timer's Guide to Visiting Big White Ski Resort
Posted On: December 13, 2018 |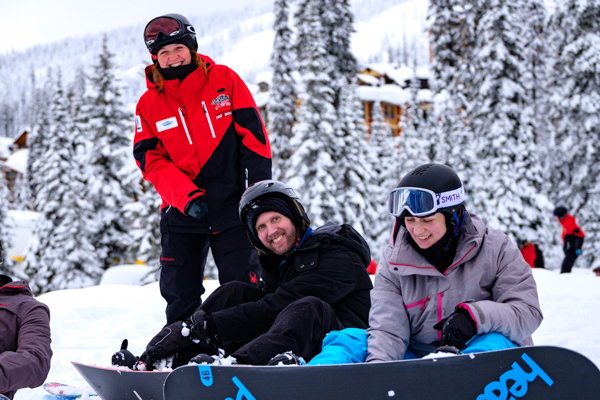 It's your first time to Big White – maybe it's your first time skiing or boarding – and we want to make sure your trip is not just enjoyable, but safe. From getting to the resort to strapping on your skis to apres ski – we'll be with you, every step of the way.
Getting up the Mountain
The first hurdle in your visit: getting from Kelowna to Big White. If you have your own vehicle, there is free parking available throughout the resort. Enjoy the scenery and wildlife during the 55-minute drive, but be sure to check road conditions before you leave –  and do not make the journey unless you have mud and snow rated winter tires, mountain snowflake tires, or chains! 
Or, grab a ride on one of our Express Buses! There's no need to pre-book, just show up at one of our many stops in Kelowna including Mission, Glenmore, West Kelowna, Winfield and UBCO. You can find a bus schedule with pick-up locations and cost, here.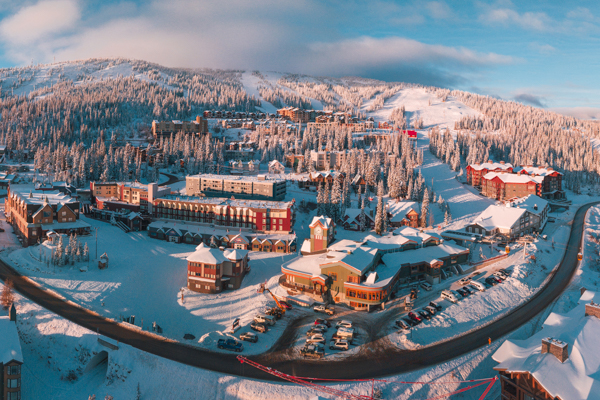 Dress for Skiing Success
Layer, layer, layer. Don't let the weather in Kelowna fool you. It's always a few degrees warmer, and it's rarely snowing at the same time it is snowing at Big White. Kelowna winter temperatures usually hover five degrees above and below zero, whereas the temperature at Big White is more likely to be -5C and colder. Be sure to pack comfortable layers that fit easily underneath your warmer winter gear.
High-quality outer gear is essential to staying cozy in our winter conditions. This includes a neckwarmer or balaclava, a thin toque to wear under your helmet (as well as a thicker one for going out and about), ski pants, a warm jacket and winter gloves. For underneath your bulky clothes, wear a pair of long johns, a moisture-wicking shirt and warm, breathable socks. Don't have some of these items? Not to worry, our retail shops – Altitude, The Rider, Mountainside, and Dizzy's – are well stocked with all the ski and board essentials. Not in your budget? The Happy Valley Rental Shop rents out winter-appropriate clothing for all sizes. 
And don't forget to bring a nice outfit for after hours! Whether you're having a romantic dinner at the Kettle Valley Steakhouse or singing karaoke at Snowshoe Sam's, you'll want to get out of your sweaty ski gear.
Don't be Shy
Big White is a big resort, with tons to do – and we understand it can be difficult to wrap your head around an entire village, situated on a mountain, that's sole purpose is to spread fun. You're going to have questions – our concierge team is going to have the answers. Have a certain type of food in mind? Looking for something to do after the lifts stop spinning? Unsure of where something is? They can, and will, point you in the right direction.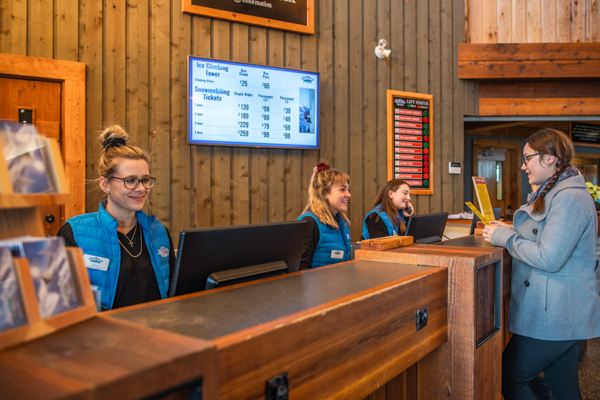 Talk to our Rental Experts
Our rental team knows how daunting skiing or boarding can be for the first time. That's why they have equipment suited for every ability level. They'll talk you through what you need to be comfortable – and what you need to work your way up from beginner to pro.
Take a Lesson
It can be tempting to skip the lesson and have a buddy teach you instead, but for your safety, and the safety of the other skiers and boarders on the hill, we encourage all newbies to spend some time with our world-class instructors. They'll take you to our beginner areas, where you can fall and fail in a comfortable, slower-paced environment. Once you've graduated from the magic carpets and are ready to take a chair, they'll make sure you get on and off safely and make it down the run with the confidence to go again on your own. Get started with our Discover Packages, which include a lift ticket, lesson and rental, and is available in either full day or half day, for all ages.
If it's been a while since you strapped on a pair of skis or a board, we recommend taking a refresher lesson. Contact our Ski and Board School to find out what level you should enroll in.
Adult group lessons start at 10:00 am and 1:00 pm, and children's lessons at 9:45 am and 3:15 pm. Be sure to arrive 45 to 60 minutes ahead of schedule to allow time to sort out your rentals!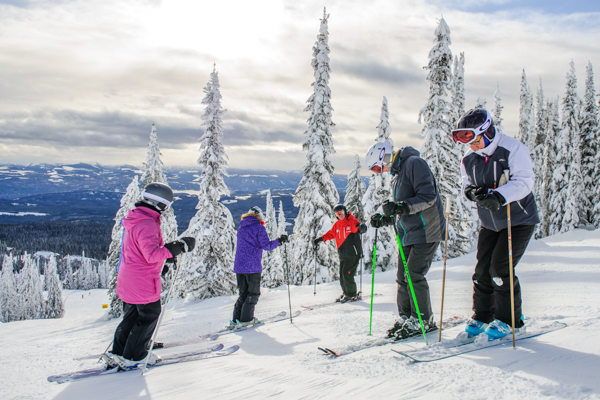 Stretch it Out
You'll be using muscles your body isn't used to using (and, you'll likely fall a few times), so after a big day of learning or re-learning, take some time to stretch. Focus on stretches that lengthen your calf muscles, hamstrings and inner thighs, that open your chest and shoulders, and that increase mobility throughout the chest, torso and hip.
Stretching isn't enough? Book yourself a deep tissue massage at Elevation Village Spa and have someone else work those kinks and cramps out for you! 
After Hours
Bringing the family? Don't miss out on all the action at the Happy Valley Adventure Centre. From ice-climbing to tubing to dog-sled tours, there are so many kid-friendly activities to keep you and your loved ones busy when you're not on the slopes. Or, head to Canada's Highest Skating Rink for a lap or two! Skating is free for everyone at Big White, with skate rentals available at Happy Valley Lodge. And, every Wednesday, Friday and Saturday, warm up with us beside the rink with a FREE hot chocolate and bonfire. And, on Saturday nights, stick around for our weekly fireworks display. Check out our weekly events calendar to find out what's happening every day to day Big White Ski Resort.
Escaping the family? Our vibrant night-life will surely fill your party needs. Whether it's playing pool at Session's Taphouse or listening to live musicians jam on Thursday nights at Snowshoe Sam's, there's always something happening after hours. Plus, you'll have the chance to meet some of our staff members, who come to work at Big White from all over the world.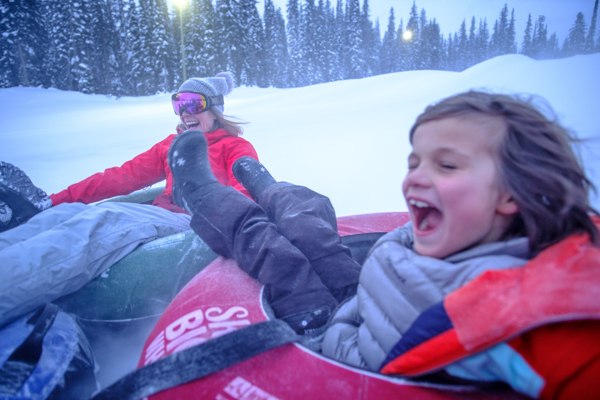 Make it Memorable
There's a reason we're Canada's Favourite Family Resort – over and over, guests are overjoyed with their experience on our mountain. So why not keep that memory alive with a Big White souvenir? Our iconic Big White toques are available in every colour imaginable and size, including kids'. Head down to Mountainside, in the basement of the Village Centre Mall, and purchase a Big White picture frame or Christmas ornament. Looking for something uniquely Canadian? From Far and Wide, located in the Whitefoot Lodge, specializes in curated, made-in-Canada goods.
Our Concierge team is there to answer any and all of your questions. Get in touch – let us help you plan your trip to Big White Ski Resort, home of the world-famous Okanagan Champagne Powder.