Staff Picks at Big White's Beer & Wine Store
Posted On: January 12, 2019 |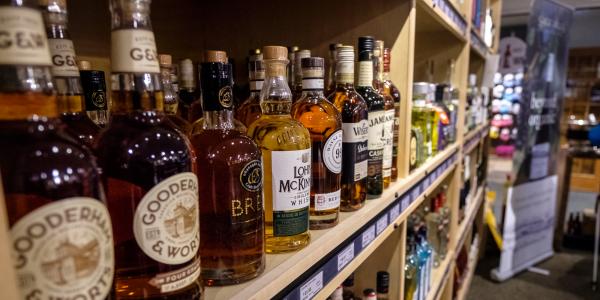 Located in the lower level of the Village Centre Mall, the Big White Beer & Wine Store is the perfect place to shop for your après ski bevvies. Or, if you've already taken off your boots and settled in for the night, order your alcohol online and have it delivered right to your door! With a curated list of Okanagan wines, craft beers and ciders, and locally distilled spirits, the Big White Beer & Wine store has something for every taste. We asked some of our staff about their favourites, and here's what they told us:
Ana Jakicevich, Big White Beer & Wine Store Manager
Looking to celebrate? Ana says the Fitzpatrick Brut is her go to. Crisp and dry, the Fitz Brut is made in the traditional way, meaning it spends no less than 24 months ageing on its lees before it's disgorged, corked and foiled.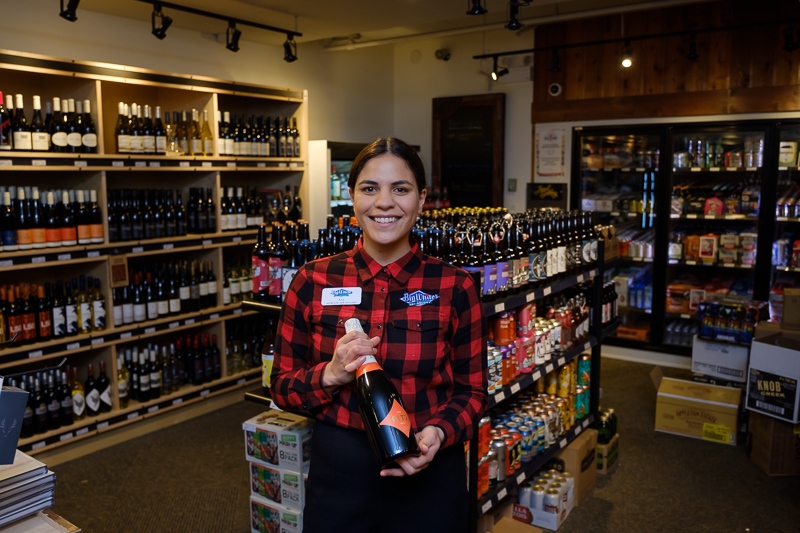 Mason Buettner, Communications Manager
Mason likes all beer, he says, except ginger beer. His top four picks from the Beer & Wine store are: Granville Island Brewing's Lions Winter Ale ("This is winter in a bottle. Also, really good for making ice cream floats!"); Four Winds IPA ("Truthfully, I prefer their Saison, but I also love all IPAs."); Phillips Blue Buck Ale ("This is a classic and a good option if I want to have a few."); and, Whistler Brewing Co.'s Chestnut Ale ("This is dessert.").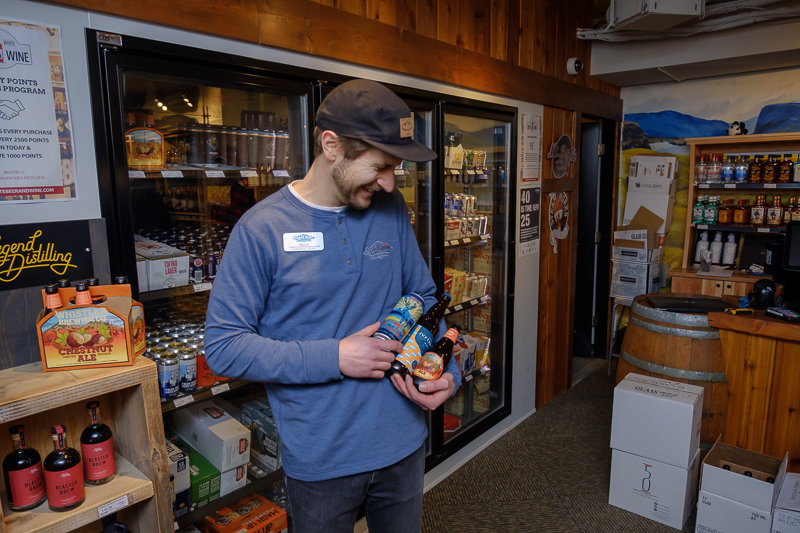 Katie Balkwill, Sales Manager
"We all know a beer tastes better after a day on the slopes!" Katie says. One of her all-time favourite IPA beers is Yellow Dog Brewing's Play Dead IPA. "It has a juicy taste packed with tropical and citrus fruit flavours finely balanced and the perfect way to cap off a powder day!"
Kris Hawryluik, Director of Ski Patrol
Over anything else, Kris prefers a cold can of Old Milwaukee, but, "if I feel like putting on the ritz," he says, he'll opt for a can of Okanagan Spring 1516.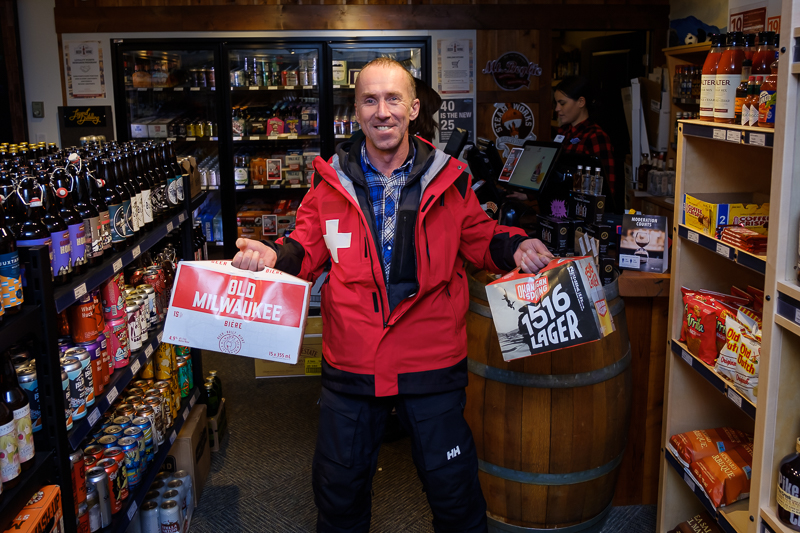 Nicki Binnendyk, Central Reservations Manager
Nicki is a big fan of the sparkling Summerhill Cipes Brut – an Okanagan Valley classic that's been winning medals since its release in 1992. Aromatic notes include apple, lime, pear, almonds and grapefruit.
Michael J. Ballingall, Senior VP
Michael J. sent us this picture of him holding Okanagan Spirits BRBN – a bourbon-style corn whiskey distilled in Vernon.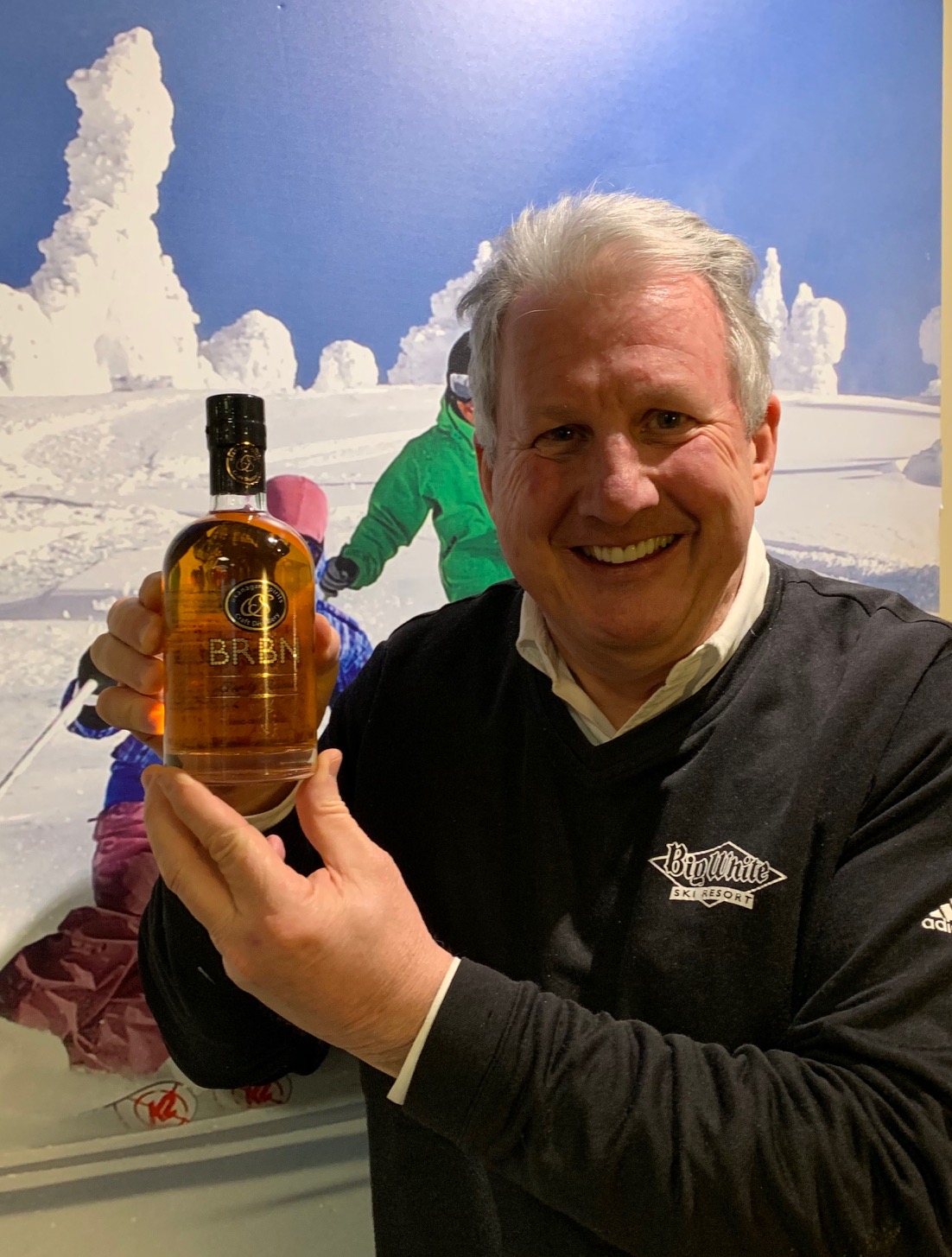 Barb Fritsch, Concierge Manager
After work, you can find Barb sipping a glass of Baileys Original Irish Cream with exactly three ice cubes. "It's soothing and calming after a wonderful day working at Big White," she says. 
Trevor Hanna, VP of Hospitality
On top of being our VP of Hospitality, Trevor is also a red-seal chef and a certified sommelier. He recommends the Daydreamer Chardonnay because he "loves the approachability of this wine," the Gold Hill Cabernet Franc, "great value and super varietally correct for South Okanagan fruit," and the Laughing Stock Portfolio, "a perennial top scorer and meticulously made every year.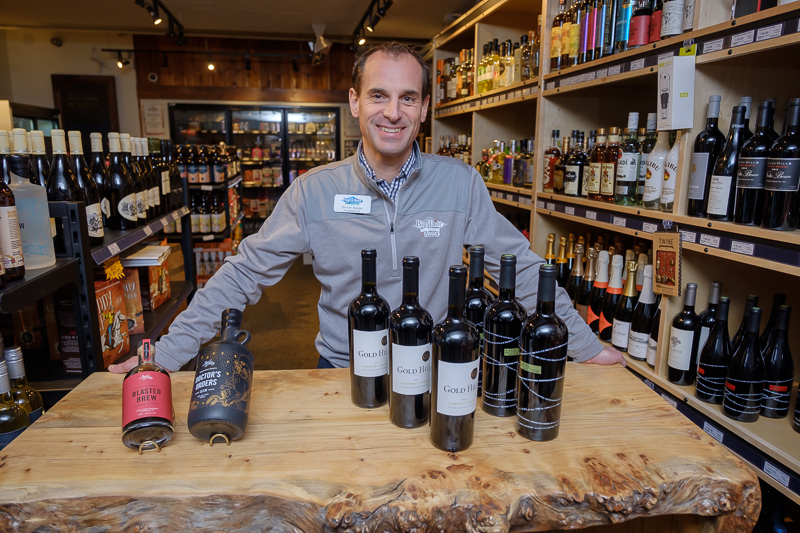 Ashley Vander Laan, Director of Food & Beverage 
"Summer hasn't left me yet apparently," Ashely says, "and I keep finding myself going back to the Intersection Riesling." She likes the riesling for how crisp and refreshing it is, and for its green apple and honey tones. Ashley also says she drinks a lot of the Foxtrot Pinot Noir – admittedly because her partner is the assistant winemaker at Fox Trot.
Joe Rees, Big White Beer & Wine Store staff
Joe recommends Meadow Vista's Pictish Beast – which he describes as a sipping beverage that tastes like a mix between mead and cider, and is for people who "like to experiment." And, if you like Baileys, he recommends the Canadian version – Cabot Trail's Maple Cream.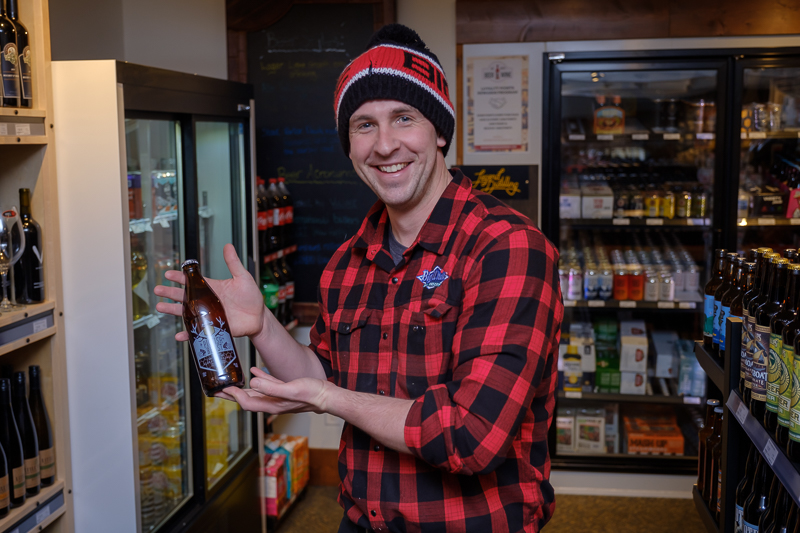 Bethan Wetheral, Guest Services Manager
Bethan recommends the Black Hills Viognier – a "nice after-work drink," she says. "I typically like the flavours of the Okanagan, and the Viognier is something smooth and something to savour."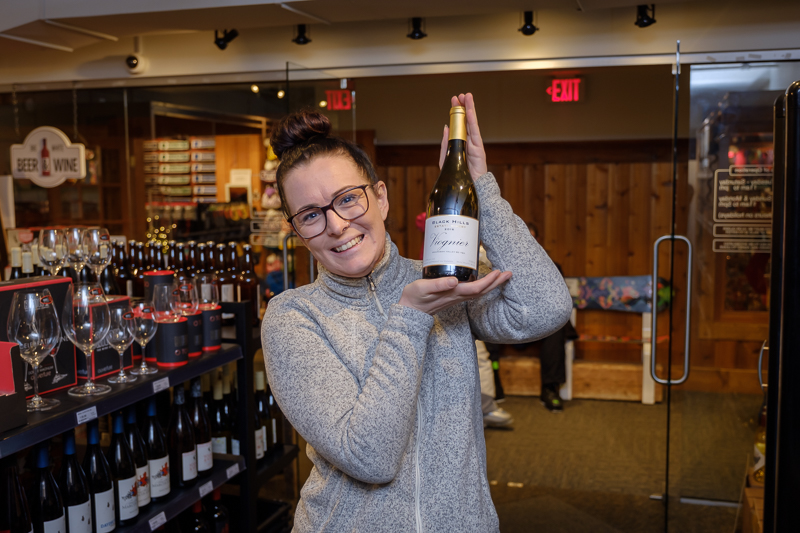 Dani Muir, Big White Beer & Wine Store staff
Cannery Brewing Company's Naramata Nut Brown Ale is a favourite for Dani. She says it's smooth, easy to drink, made locally (Penticton), and that despite its dark colour, it won't give you that full-belly feel a stout would!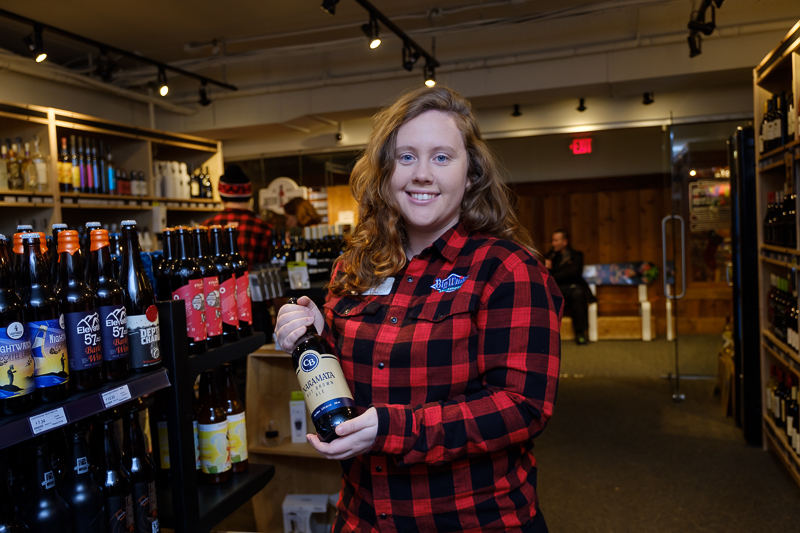 Elle Bennett, Retail Manager
Elle is happy with a good gin, like the Doctor's Orders from Legend Distilling in Naramata. "Add cucumber and cracked pepper," she says, "and you've got a perfectly refreshing drink!"