Life Again for Camp of Champions' Features
Posted On: February 15, 2019 |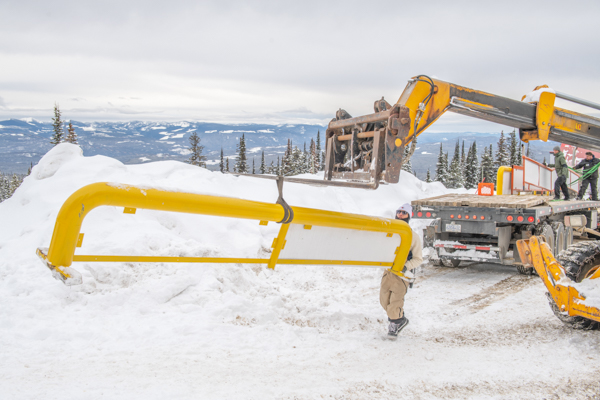 Sanded and painted and moved halfway across the province, TELUS Park's newest features, delivered by semi-truck to the resort on February 14, aren't just pieces of metal welded together – they bring with them a chapter of snowboarding history.
The Camp of Champions, operating on Whistler Blackcomb's Horstman Glacier since 1988, folded in 2017, citing climate change as the main reason for the closure. The news devastated the snowboarding and skiing community, but, thanks to Big White's Director of Terrain Parks and Outdoor Events Flynn Seddon, some of the features from COC have been given a second chance. "We're just happy to be able to have a piece of that legacy that we can inject into our terrain park at Big White," he says.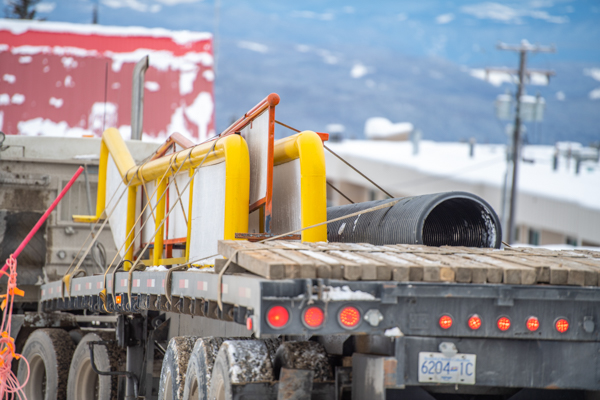 Before the season started, his crew was down in Kelowna fixing the rails and preparing them for their journey up the hill and eventually, for their more permanent home at TELUS Park. 
"These features have been ridden by people all over the world," Seddon says. "A lot of pro riders spent their summer at the Camp of Champions." Skiers and boarders can expect at least some of the eight new features to be installed within the next week.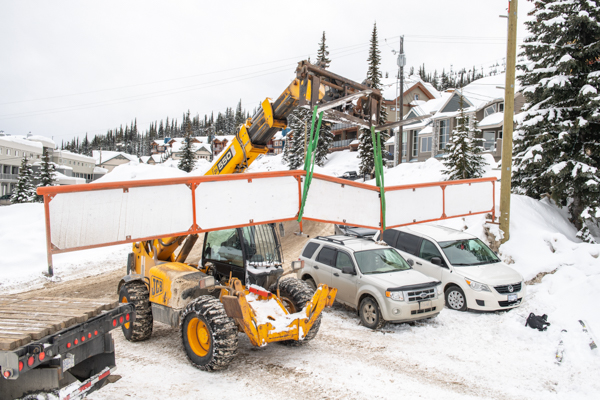 Seddon, who has been snowboarding since before snowboarding was even allowed at most ski resorts, says that although the appearance of features has stayed the same, the way skiers and boarders ride them has changed a lot since he began riding in the 80s. "The technical level of tricks have grown. There's been a development of progressional features in parks – small, medium, large and extra-large – and an understanding of what features you need in the terrain park to allow the user to progress and work their way up."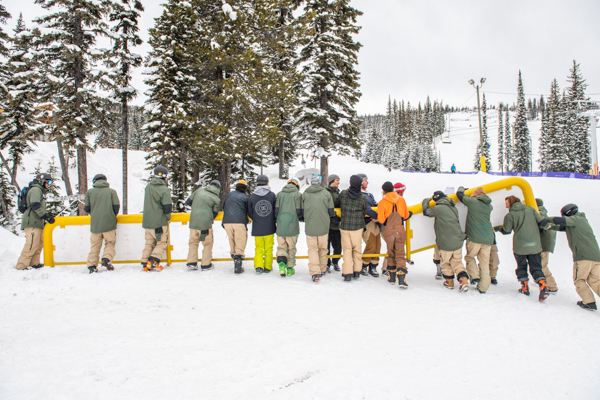 Rails, such as the ones obtained from COC, weren't popularized until the early 90s. In the 80s, Seddon says, it was just pipes and jumps. "Rails had a direct influence from street-skateboarding culture," he adds. "Small boards. Wide stances. And big baggy pants."
TELUS Park has received numerous accolades over the past few years, including being voted in the top 5 by Newschoolers and named one of the best parks in the world by USA Today. As it has for the past 21 years, Big White is hosting the Neil Edgeworth Memorial Banked Slalom event at TELUS Park in April. Edgeworth was a Kelowna-grown professional snowboarder who died in an avalanche 1997.