Due to our current staffing limitations, we can only offer lessons for ability levels 1 – 3. We apologize for any inconvenience caused.
MTB Ability Levels
First Timers - Level 1: You have no experience mountain biking and have never ridden off road. You are able to ride a bike comfortably on paved roads. You need to learn how to brake safely on dirt/gravel, to handle corners on single track trails and learn to balance on your bike standing on level pedals.
Your goal is to learn basic bike control and to have your first taste of downhill mountain biking.
Limited Mileage - Level 2: You are pretty new to mountain biking but are fairly confident with basic body position of level pedals on flat trails with a shallow gradient. You can control bike speed and direction but have trouble keeping the front wheel straight while riding on features such as roots and rocks.
Your goal is to learn how to gradually approach riding on green trails with confidence.
Green Rider - Level 3: You have done at least one season of frequent downhill mountain biking and are looking to increase your capability to ride more features and work towards riding blue trails. You can control bike speed and direction on moderate gradients without needing to put your feet down. You're comfortable at slower speeds on more technical trails with roots, loose rocks and tight single track but mainly ride green trails.
Your goal is to gain confidence in your downhill biking ability and start trying out easier blue runs.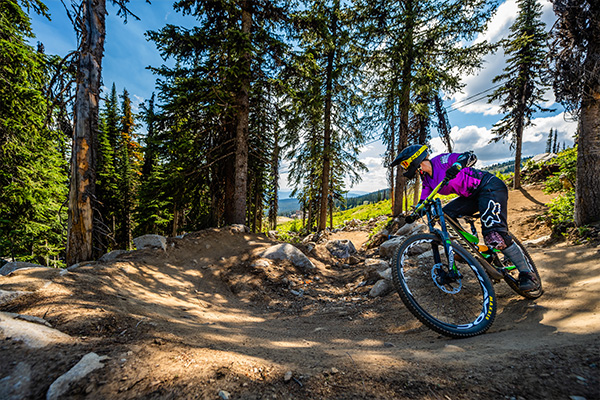 ---
Contact Us: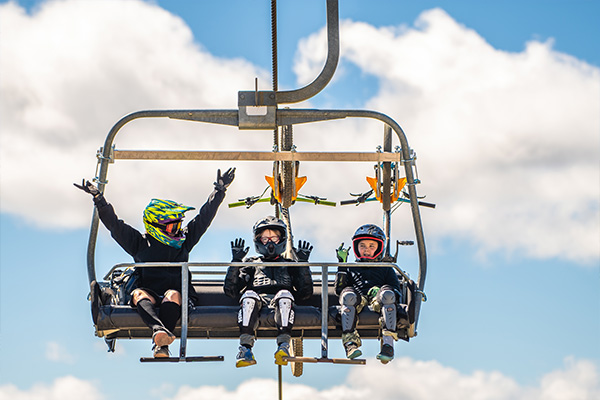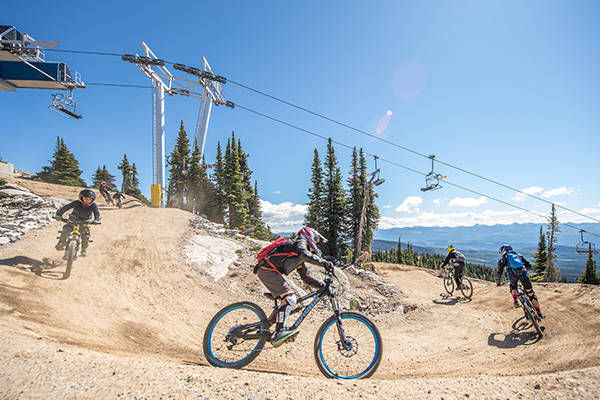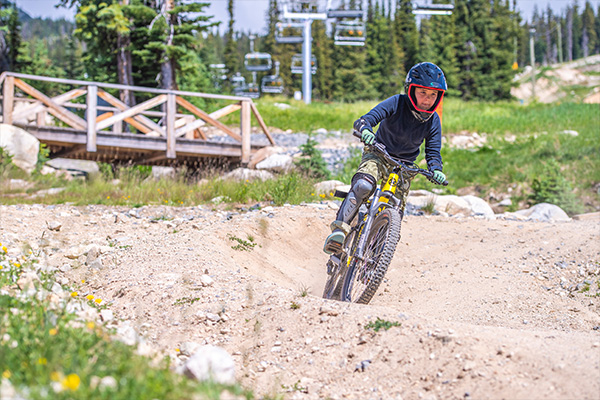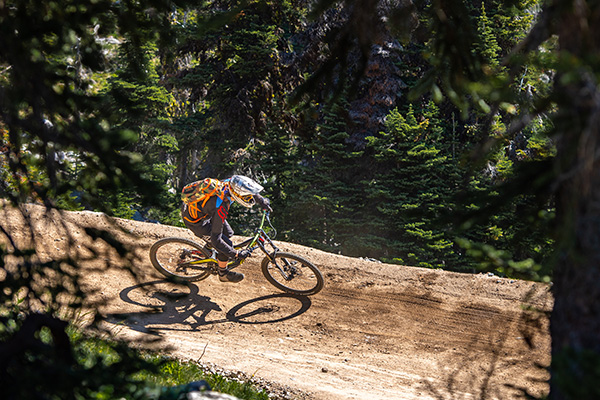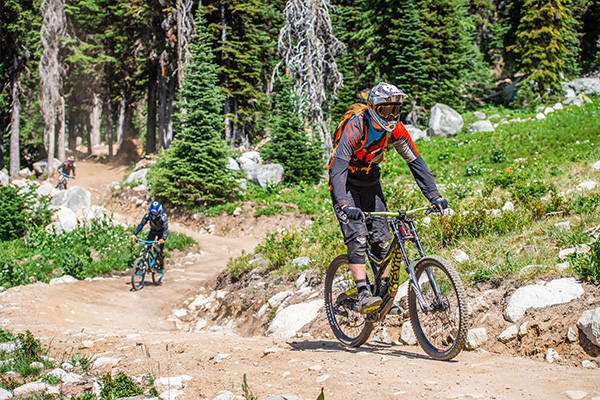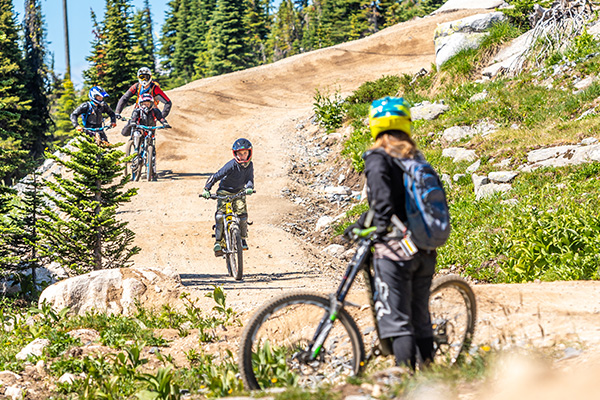 Cancellation Policy
No refunds due to weather conditions No refunds due to weather conditions (excluding chairlift closure).
Cancellations or rescheduling with more than 24-hour notice will be subject to a $20.00 administrative fee unless due to a medical issue, in which case we will require proof of medical note.
Cancellations or rescheduling within 24-hour notice will be subject to a $40.00 administrative fee unless due to a medical issue, in which case we will require proof of medical note.
Cancellations and rescheduling up to 15 minutes before the lesson start time will be subject to a $100.00 administrative fee
*Please note fees are not including tax, and tax will be added upon payment of fees
Group Sessions

Group Lessons

Our two-and-a-half-hour group lessons are a great way to have some fun while learning new things. Whether you are completely new to the sport or you've ridden a few times but need to get confidence up on certain terrain and trails, one of our knowledgeable and enthusiastic coaches will help you improve your skills, gain confidence and explore the mountain.

2023 Lesson Times & Cost

Group DH Session (Ages 6+)
Cost
10:00am or 1:00pm
Thursdays - Sundays & Holiday Mondays:
$110

*Prices do not include tax and are subject to change without notice. Lift tickets and rentals NOT included, see Tickets & Rentals for rates etc.

Maximum group of 4 for ages 14 and under, maximum group of 5 forages 15 and above.

---

Contact Bike School:

Private Sessions

Private Sessions

Make the most of your day in the bike park with a private session. You can go one-on-one with an instructor or grab a couple of family and friends for a tailor-made program to specifically meet your needs, maximize skill development and maximize your fun!

Ages 6+

2023 Lesson Times & Cost

Private Session (2.5 hrs)
Cost
10:00am or 1:00pm
Thursdays - Sundays & Holiday Mondays
$240
*cost includes 2 participants
Additional participant: $100 *maximum of 4 participants

*Prices do not include tax and are subject to change without notice. Lift ticket and rentals not included - see Tickets & Rentals for rates etc.

---

Contact Bike School: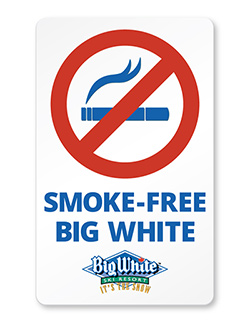 Smoking of any kind (including tobacco, marijuana, e-cigarettes and vaporizers) is strictly prohibited anywhere on Big White Ski Resort property outside of designated smoking areas. Applies to summer and winter seasons. Mountain Safety Info >>