Last Updated: June 1st, 2023 8:00 AM PDT
Partly cloudy with a chance of rain
High
18 ℃ / 64 ℉
Low
4 ℃ / 39 ℉
Clear skies
Low
4 ℃ / 39 ℉
Sunny
High
21 ℃ / 70 ℉
Low
5 ℃ / 41 ℉
Sunny
High
23 ℃ / 73 ℉
Low
8 ℃ / 46 ℉
Mostly sunny
High
22 ℃ / 72 ℉
Low
5 ℃ / 41 ℉
Sunny
High
18 ℃ / 64 ℉
Low
5 ℃ / 41 ℉
Resort Elevations:
Valley Base (City of Kelowna) - 344m (1,128 ft)
Bottom of Gem Lake Express – 1,511m (4,957 ft)
Village Centre – 1,755m (5,757 ft)
Summit – 2,319m (7,606 ft)
Visitors should be aware that mountain weather can be variable and change quickly. Daytime temperatures can be 5C to 10C degrees cooler at the summit and sky conditions may vary with elevation. Summit levels are also often breezier as wind flows unimpeded by trees and buildings. If you are headed to the top, be prepared, dress appropriately and you be sure to enjoy all that Big White Mountain Resort has to offer. We will update our Weather Forecast daily during our Summer Hours of Operation.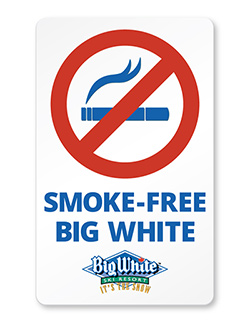 Smoking of any kind (including tobacco, marijuana, e-cigarettes and vaporizers) is strictly prohibited anywhere on Big White Ski Resort property outside of designated smoking areas. Applies to summer and winter seasons. Mountain Safety Info >>
© 2023 Big White Ski Resort Ltd. All rights reserved.