Big White Slopestyle Centre
Bike Big White and LOFT Bike Parks are proud to bring you the Big White Slopestyle Centre, an elite training facility for up and coming slopestyle riders and established pros alike.
The course at the Big White Slopestyle Centre is one that allows for safe progression for those new to mountain bike slopestyle, while giving experienced riders all of the tools and features they need to achieve their goals. Built from the base of the FMB Bronze event course, the opportunity to ride and train on a true slopestyle course is one that is unique to Western Canada. We're excited to bring this opportunity to users from the Okanagan and beyond.
---
The BWSC contains all of the features standard to a modern slopestyle course: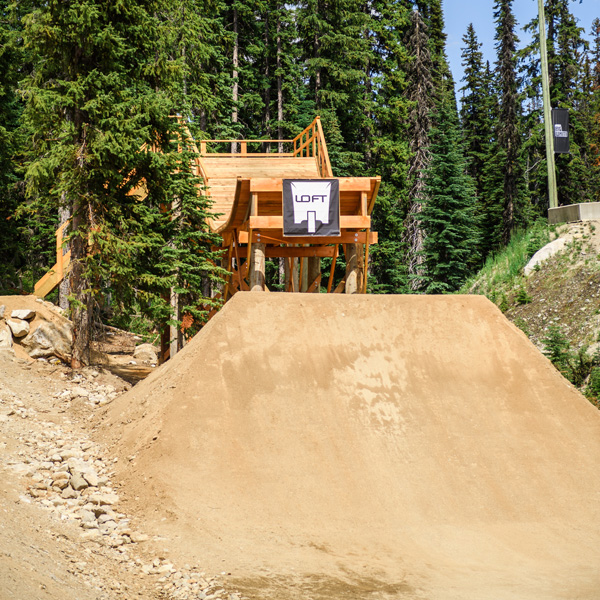 Drop-in Ramp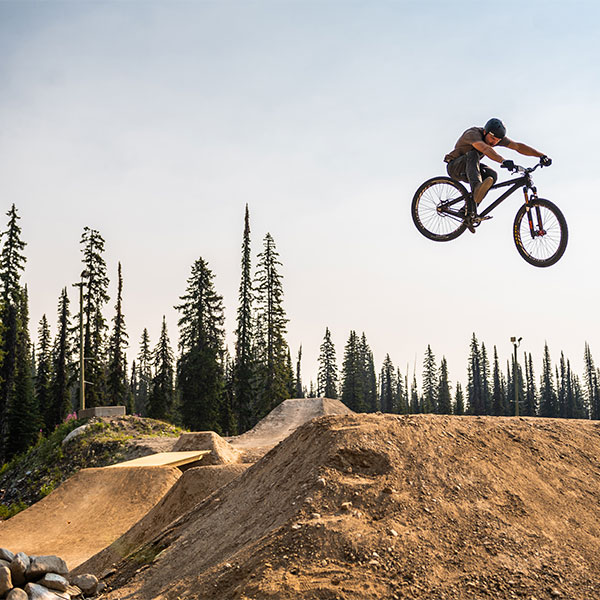 Lipped Step Down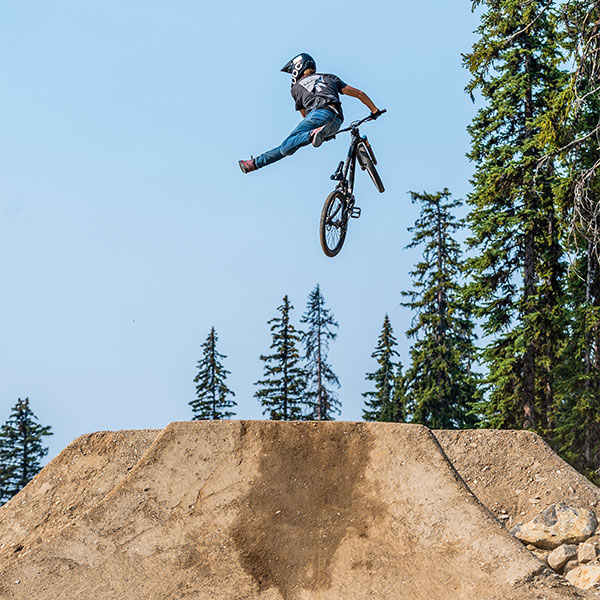 Straight Dirt Jump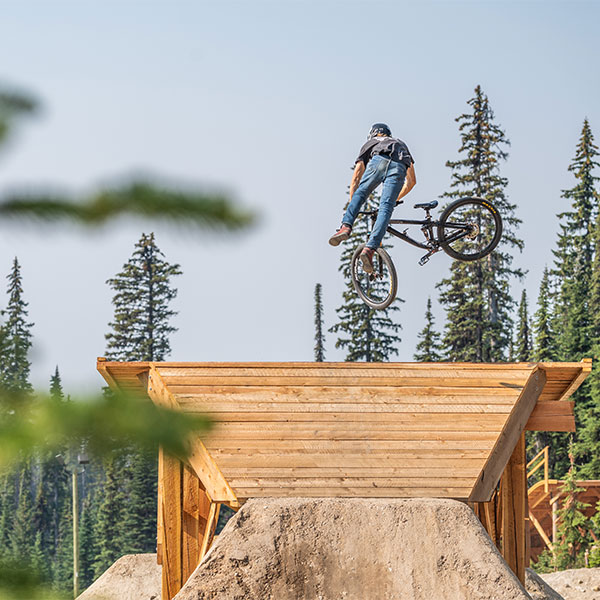 "On-Off Box" with 8 ft. Flat drop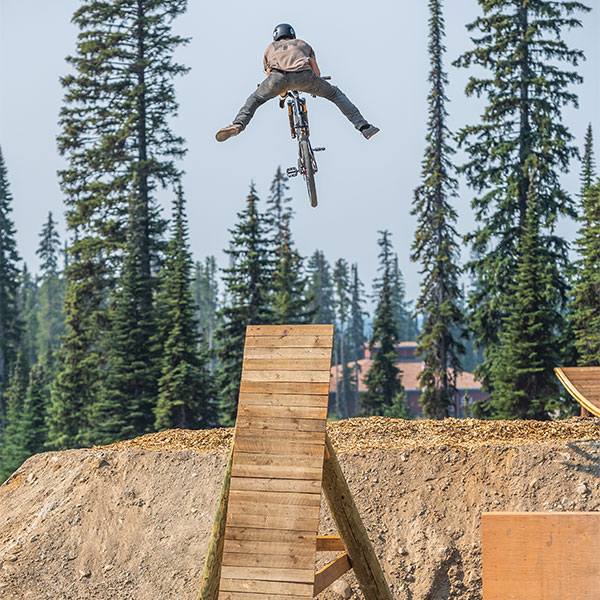 Mulch jump with Cannon Log option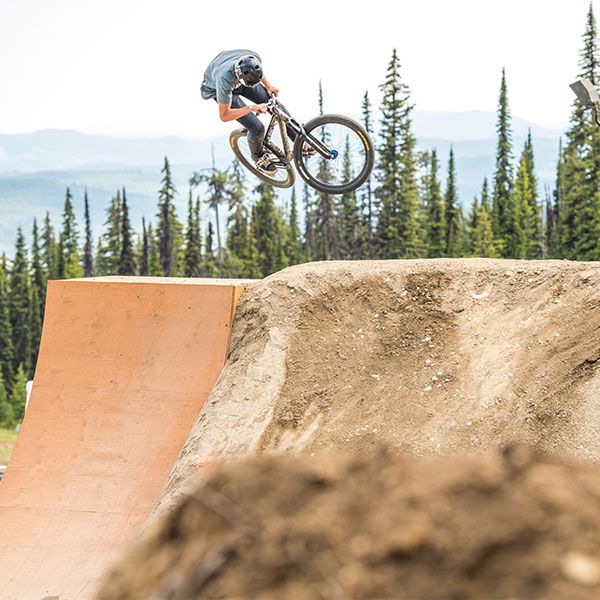 Quarterpipe-to-Bank
How To Ride The BWSC:
A regular pass or ticket for the bike park give riders unlimited access to the Big White Slopestyle Centre.
Please note regular bike park policies for age and signing of bike waivers necessary to purchase a pass or ticket.
Bike Park Tickets and Pass Information
 
Hours of Operation:
Fridays 3:00pm-7pm*
*beginning July 2
Location:
Parking and Access via Happy Valley/Adventure Park area
All amenities are located in the Village Centre. The gondola and shuttle will not be operating this season. For access to the Village Centre from the Slopestyle Centre at Happy Valley please use the road (we suggest driving).
Please note: The Pro line used for the Gold event will be reserved for special events and will remain closed to the public.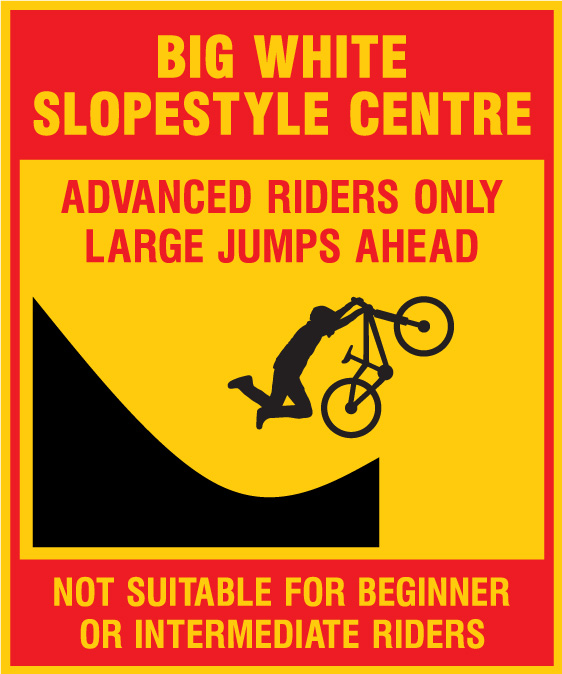 Big White Bike Patrol is on site for the safety of all riders at the Slopestyle Centre. The Slopestyle Course is also staffed by an attendant qualified in first aid, with experience coaching mountain biking and knowledgable in slopestyle. This person is capable of riding and tricking all the feature in the slopestyle training facility and is there as a resource for all riders.
Before riding the course we recommend speaking with the staff to help prepare you for a safe fun ride.