Whitefoot Medical Clinic
The Whitefoot Medical Clinic is conveniently located in the Whitefoot Lodge in the Village Centre. The clinic operates on a on-call basis, for non-emergency medical treatment. Clinic visits after hours and house calls are available by calling the clinic line. Prescription medications, braces and casts are available.
Consultation fees:
Are covered by most insurance plans (including Canadian provincial health insurance such as MSP).
Service will not be denied regardless of ability to pay.
Service is covered if you have any Canadian provincial care card.
Quebec residents must pay in advance and may submit for reimbursement later.
Additional Services:
We offer braces and on site prescriptions
Transportation available for emergency transport to the Kelowna General Hospital.
Hours of Operation:
The clinic's hours will vary in the summer-season. If you would like to book an appointment, you can reach the clinic at 250.765.0544. Check the Whitefoot Mecial Clinic Facebook Page for the most up-to-date clinic hours.
For more information or to book your appointment, please call the Clinic Line - 250.765.0544.
For Emergencies Please Call 911.
Take a Tour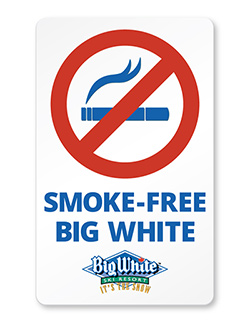 Smoking of any kind (including tobacco, marijuana, e-cigarettes and vaporizers) is strictly prohibited anywhere on Big White Ski Resort property outside of designated smoking areas. Applies to summer and winter seasons. Mountain Safety Info >>