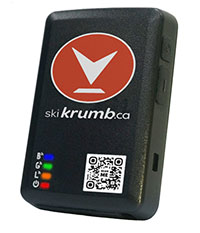 skiKrumb Location Tracking
More than a tracker and mobile app, skiKrumbTM is a robust combination of hardware and software, that provides accurate insights as well as full location history for every user on the mountain. Friends, family and ski hill staff see live locations and help find each other quickly if you are separated on the hill. Using a combination of GPS and low frequency radio waves connected to the resort's infrastructure, skiKrumbTM is the best option for your day of skiing or snowboarding. skiKrumb'sTM capabilities are unparalleled in the outdoor equipment industry, thanks to a unique partnership between hardware, software, and resort infrastructure. That level of collaboration is the backbone of a seamless experience for users, and a much more trusted and durable device for parents, when compared to other GPS-enabled trackers or mobile phones.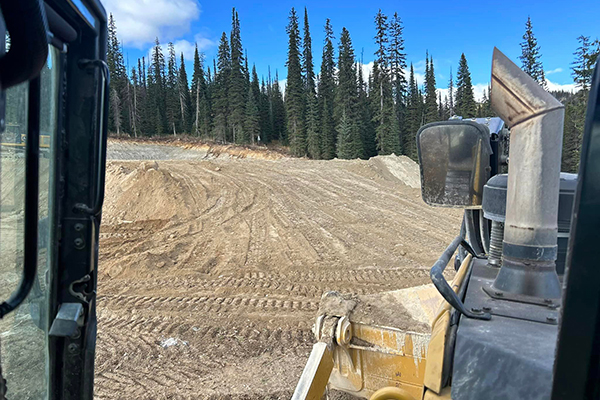 BLACK FOREST PARKING LOT
In 2023, building the first phase of a $600,000 upper parking lot at Black Forest commenced. The new parking lot will be able to hold an additional 250 vehicles. Work will continue in the summer of 2024.
SPUDS AT THE RIDGE DAY LODGE
The Ridge Day Lodge has seen a complete makeover from the back of house out to the customer interface. The kitchen has been completely gutted and retrofitted with a fresh design to accommodate the exciting new concept named
SPUDS
. This dining experience will be centered on quick serve options and ski hill favorites like a poutine bar, baked potatoes, perogies and daily soups. Breakfast sandwiches will be available from 8:00am for those looking for a quick chairlift brekkie. Many items are gluten and vegan friendly.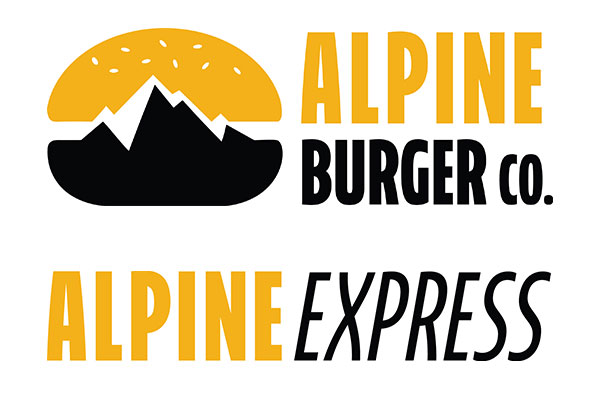 HAPPY VALLEY DAY LODGE
The Happy Valley Day Lodge has seen an update upstairs in the main cafeteria area which is now split into two concepts –
Alpine Express
featuring an expanded grab and go section of house made salads, sandwiches, breakfast items and pre-packaged snacks. We have also included a specialty coffee bar that will serve espresso based hot and cold beverages.
The Alpine Burger Co.
will be run out of the adjacent space with deluxe gourmet burgers and sides, along with a selection of popular appetizer options.
VISTA AT BLACK FOREST DAY LODGE
Welcome to Big White's sunniest bistro, situated at the base of the Black Forest Express Quad. With breathtaking panoramic views of the mountain ranges, the Black Forest Day Lodge is an oasis on the slopes. Come enjoy one our refreshed menu, including Phở, Beef Stroganoff, Power Bowl or a delicious Beef Dip!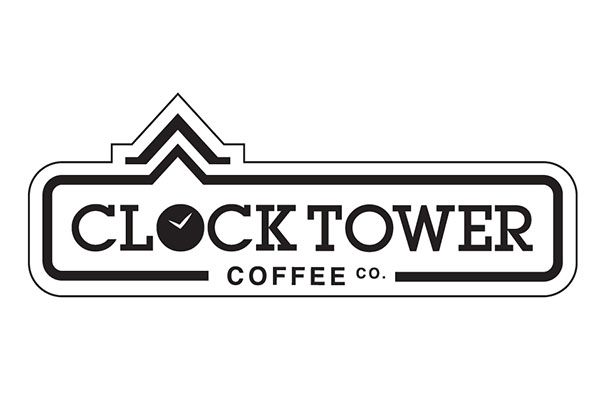 CLOCKTOWER COFFEE CO.
content hereClocktower Coffee Co. is a ski-in, ski-out coffee shop conveniently located in the Village Centre Mall. With its wide selection of hearty breakfast offerings, soul-warming soups, grab and go sandwiches and fresh baked treats, it's no wonder CTC has become the new hub of the hill! New for the 2023/2024 season will be an updated selection of pastries and hot sandwiches for both breakfast and lunch. Upgraded barista equipment will also streamline the ordering and delivery of our high quality coffee products.
THE WOODS
In addition to its prime location in the center of the Village, The Woods offers exceptional cuisine and an atmosphere that is second to none. Playing with classic favourites to give them an elevated twist for your dining experience. Boasting a classic chalet feel with exposed timber beams and floor-to-ceiling windows looking out over the Easy Street ski run, as well as a vibrant outdoor patio space, the Woods has something for everyone. New for 2023/2024 is a completely revamped menu, hand-crafted cocktail list and a BC-centric wine list. We've paid extra attention to ensuring that lunch and dinner menus are specific to those meal periods with the inclusion of sure to be classic items while also providing fan favorites. For those who enjoy a good Apres experience there is also feature menu between 3-5 to bridge the gap between lunch and dinner. You can pair this with a delicious cocktail or a feature bottle of wine for 50% off Monday - Thursday. You will also notice a new look and feel inside the restaurant with a fresh color and finishing's.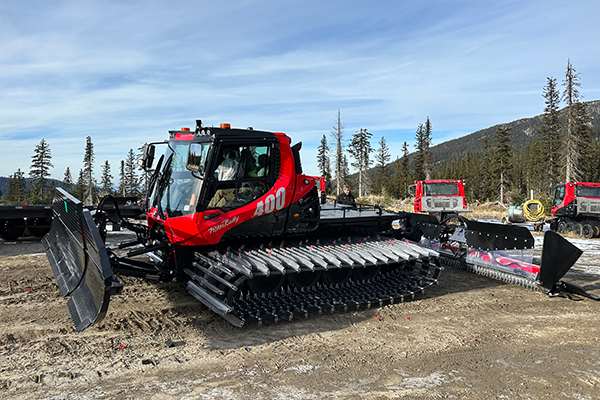 NEW GROOMER
A new groomer has been purchased to improve snow quality and enhance skiing conditions for guests. This new groomer with advanced technology aims to increase efficiency in snow grooming operations, reducing fuel consumption and maintenance costs.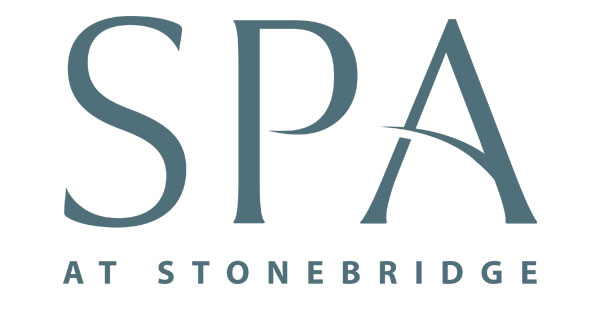 SPA AT STONEBRIDGE LODGE
This winter, Big White Ski Resort is excited to announce the grand opening of a new luxurious and relaxing Spa at Stonebridge Lodge, where guests can relax and rejuvenate after an exhilarating day on the slopes. This amenity will ultimately enhance the overall vacation experience for guests and attract more visitors seeking a well-rounded winter getaway.
SOFTWARE & TECHNOLOGY IMPROVEMENTS: The new ticketing system will provide a seamless and efficient process for guests to purchase lift tickets and access resort amenities while streamlining the resort's payroll system to improve workforce management and payroll processing. Additionally, the new accommodation reservations system with e-commerce improvements will enable guests to book online lodging and other services, resulting in a more convenient and user-friendly booking experience.
GONDOLA CONTROLS UPGRADE: The gondola controls have been upgraded for safety, reliability, and efficiency. Modern systems offer advanced safety features, improved monitoring, and reduced downtime. The enhanced performance will increase guest satisfaction and resort efficiency, especially during peak times. Future-proofing ensures the resort stays current with industry standards and technology advancements, securing a reliable transportation infrastructure.
FOUR NEW DIGITAL SIGNAGE BOARDS: New digital signage boards have been purchased to enhance communication with guests around the resort and provide real-time information about lift status, trail conditions, weather updates, events, and other important announcements. These digital signage boards offer flexibility and dynamic content display, allowing the resort to keep visitors informed, engaged and ensure a seamless and enjoyable experience throughout their stay.
NEW COMPACTOR RACKING FOR RENTALS: The resort's Rentals shop is getting a $200k facelift with a new Wintersteiger compactor racking system to enhance the rental space's aesthetics and significantly improve operational efficiency. The new compactor racking system allows for better organization and storage of rental equipment, making it easier for staff to access and retrieve gear, ultimately streamlining the guest experience by reducing wait times and ensuring a smoother, more seamless rental process.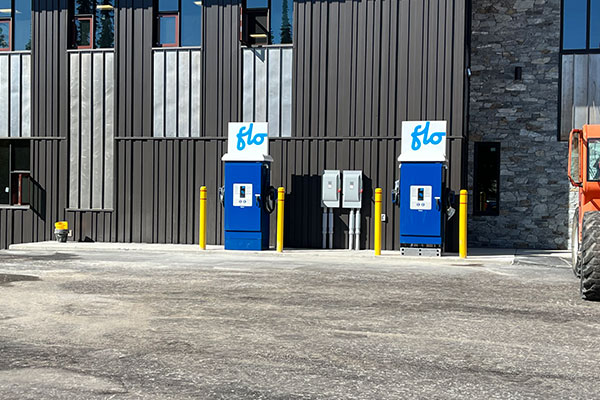 NEW - ELECTRIC VEHICLE CHARGING STATIONS
Two new electric vehicle charge charging stations are now in full operation at the brand-new Big White Central Reservations building located in the Happy Valley Parking lot.
Learn more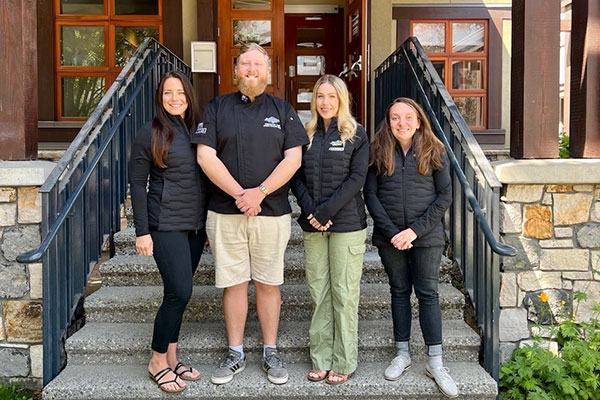 NEW - FOOD & BEVERAGE DEVELOPMENTS
Food service is returning to a renovated Ridge Daylodge, Happy Valley Daylodge is receiving a series of menu adjustments including specialty coffees, Black Forest Daylodge will include more international flavours, and bringing this all together is the return of former Big White Executive Chef Boddie Macklin-Shaw.
Learn more >>
WHAT'S NEW FOR THE 22/23 SKI SEASON
When's the last time someone spent millions of dollars to show you a good time? It's been a tough couple of years for the ski industry, but we're on the road to recovery. We're investing millions in machinery, resort infrastructure, lift maintenance, staff accommodation upgrades, and more to ensure your visit to the resort isn't just back to normal, but better than ever before!
NEW (and OLD) at Big White Ski & Board School for 2023
The Big White Ski & Board School is excited to announce new program offerings, and the return of some old favourites, starting in January! After a couple of challenging years recruiting instructors due to the COVID-19 pandemic, the Ski & Board School is now fully staffed and ready to welcome skiers and snowboarders of all abilities, ages and aspirations for 2023.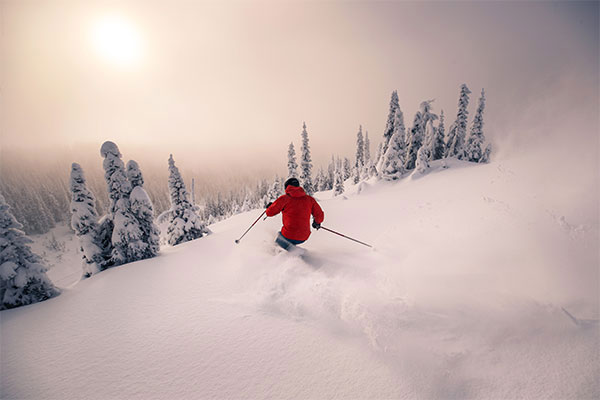 NEW - VISITOR'S TOOLBOX
Whether it's your first time visiting Big White Ski Resort or your twentieth, this program is for you! Get to know the resort as well as our instructors do as they show you hidden gems, and give you tips on the terrain based on your ability level. From green runs to cliff drops, powder bowls, glades, moguls, and everything in between, our
Visitors Tool Box
program will help you build confidence and show you how to use your equipment to your advantage, all while ensuring you have a great time doing it! This program runs Monday to Friday, 9am to 12:30pm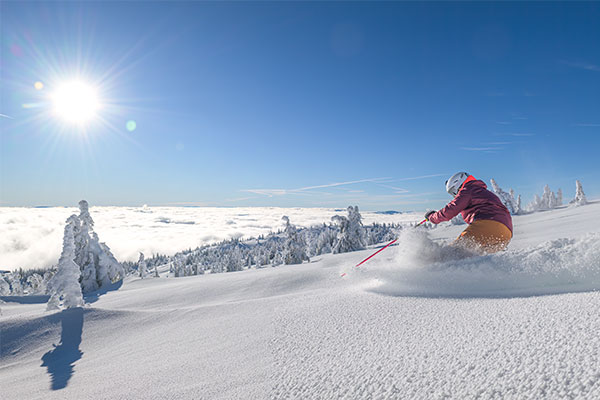 NEW - ESCAPE THE OFFICE
This one's for you, locals! Set your "Out of Office," and head up the mountain for four consecutive Fridays in January, February, or March. Our
Escape the Office
program is designed to match your work/life balance by providing four-hour lessons on Friday mornings, giving you the afternoon to answer emails and wrap up your work week. You'll be grouped with others based on your ability level, and have the same instructor for all four sessions, with an après event on the final Friday to meet all of the other participants in the program. Four sessions available in January, February or March.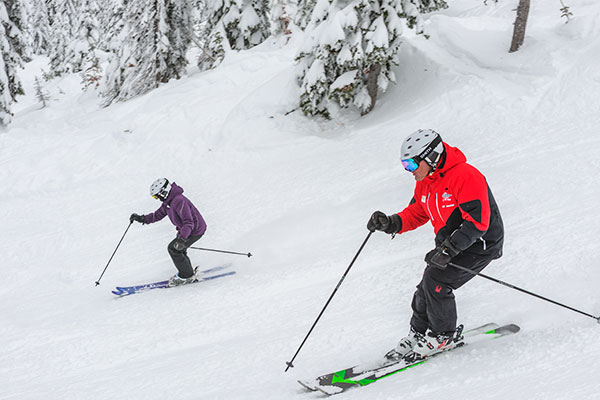 NEW - LEARN TO KEEP UP
Can't keep up with the kids anymore? Or worried you'll injure yourself even trying? Join our Ski & Snowboard pros over the span of nine consecutive Saturdays starting January 7 to improve your skills, gain confidence, and learn how to make your equipment work for you – all with the added benefit of learning from the same instructor. The only person who will be shocked by your improvement besides your kid (or kids) will be you! This nine-week program is available for Level 4 to Level 7 skiers and snowboarders, includes two après events with all of the other participants.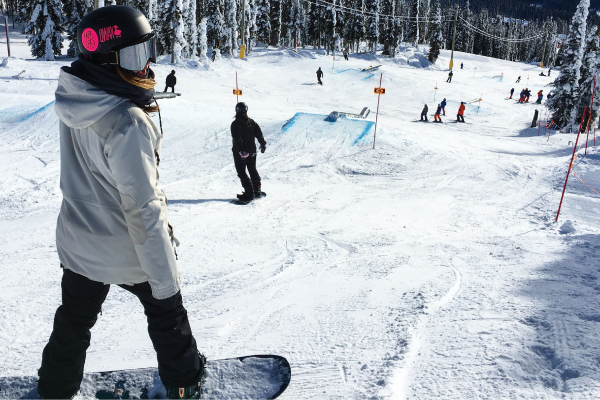 RETURNING - PARK CHICS
Looking to up your park game? Join
Park Chics
, a team of female snowboard and ski coaches that take female-identifying riders through the terrain park every Friday night. Run by girls for girls, Park Chics caters to all levels, from beginners through to advanced. Single sessions or a Park Chics Pass available for purchase.  Join any Friday night of your choosing from January 6 until the end of the season.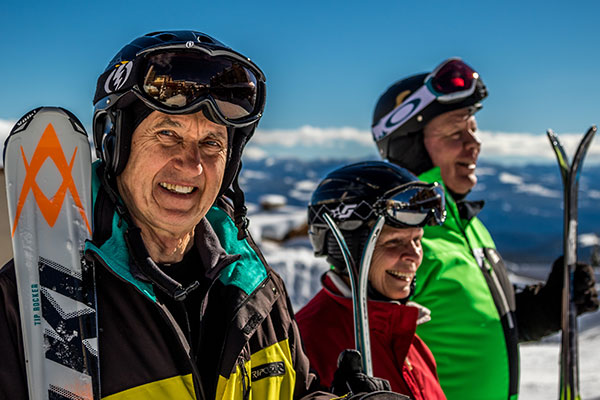 RETURNING - MASTERS' MONDAY
Mondays are for the Masters! If you are 50-plus, join us for
Masters' Mondays
! Come meet like-minded snow-sports enthusiasts and take your skiing or snowboarding to a whole new level, whatever your ability! The day includes a 2-hour group lesson with our world-class instructors, followed by a healthy lunch (plus a glass of wine!) prepared by Big White's expert chefs, single session or a four-session pack available.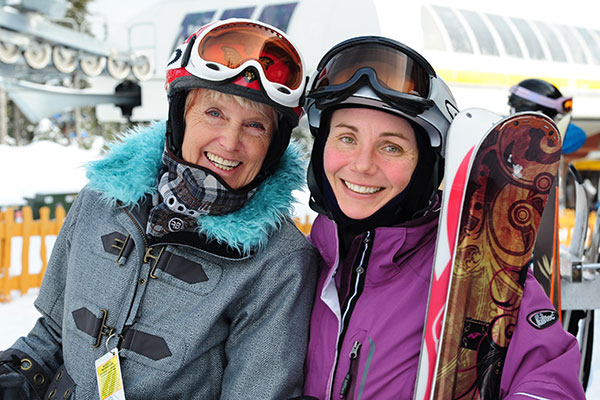 RETURNING - LADIES CLUB
Calling all ladies! Wednesdays are for the girls – join other female skiers and snowboarders of similar abilities for a 2-hour group lesson, light healthy lunch and a glass of wine every Wednesday for $120 per session, or $400 for a four-session pack.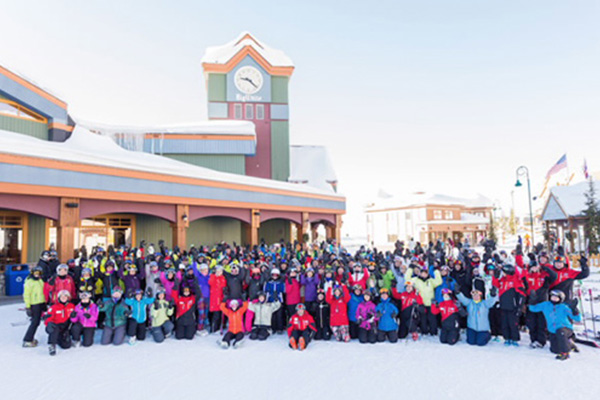 RETURNING - MASTERS' WEEK
Big White Ski Resort's
Masters' Weeks
are week-long sessions designed specifically for the 50-plus skier, beginner or expert. Held three times throughout the winter season, Masters' Week evolved from Big White's well-established Masters' Monday program, combining the best conditions the resort has to offer with exclusive après events.
Can't find a program for you? Check out all of the Big White Ski & Board School offerings, including Private Lessons, Group Lessons, First Track lessons, and more, here.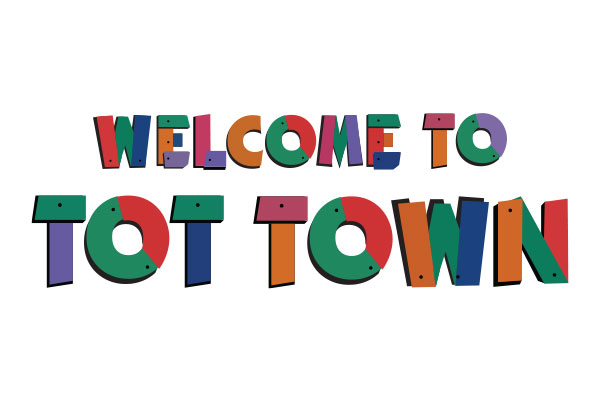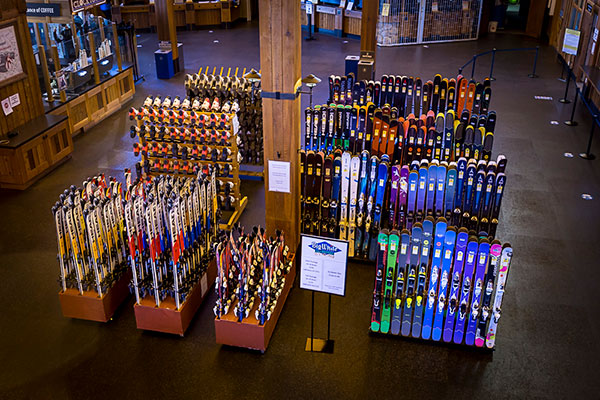 RENTAL SHOP EXPANSION
The Rental Shop in the Village Centre Mall is expanding by approximately 350 sq. ft. to make the guest check-in experience run smoother.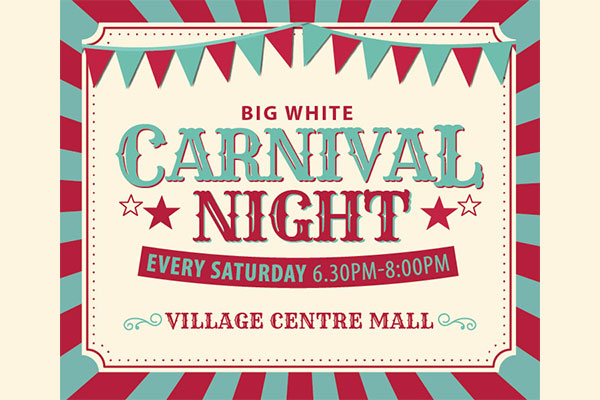 RETURN OF WEEKLY SCHEDULED EVENTS
Our events team is bringing back our much loved weekly event schedule, including Tuesday Bingo Nights, Moose Tube Time on Friday nights, and Saturday Kids' Carnival!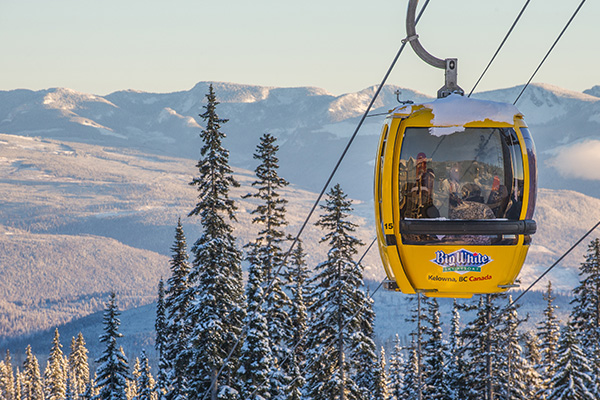 NEW GONDOLA CABINS
Lara's Gondola will have 16 shiny new cabins for you to enjoy on your trip from Happy Valley up to the Village Centre and back!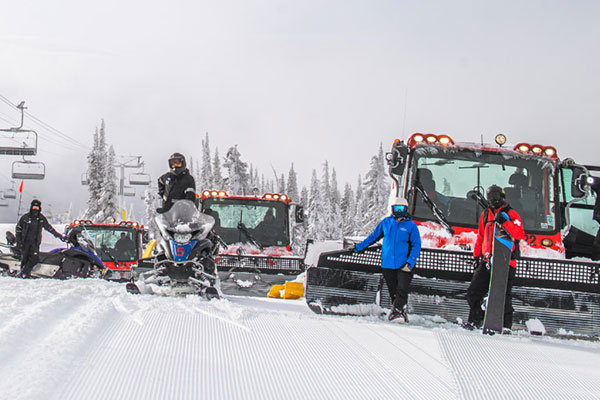 TWO NEW GROOMING MACHINES
Love corduroy? Well, do we have a treat for you! We're adding two, brand-new grooming machine to our already impressive fleet, bringing the total to 12. If you know of any drivers, please have them
apply
!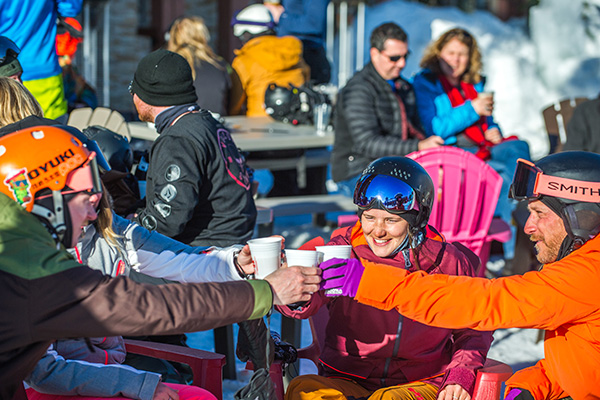 COMPANY-WIDE WAGE INCREASE
We're setting the industry standard in the ski world for wages – so our staff will not only love playing in the snow, they'll love working in it, too! In all areas managed by Big White Ski Resort, we'll be increasing hourly and salary wages.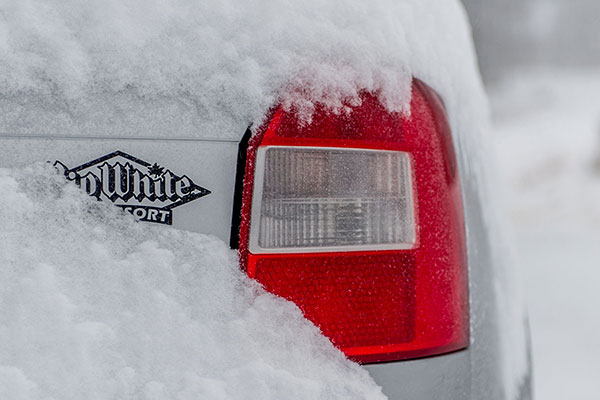 BLACK FOREST IMPROVEMENTS
Not only did we make you a new skier bridge at the Black Forest, we're also paving the road to the Black Forest Day Lodge!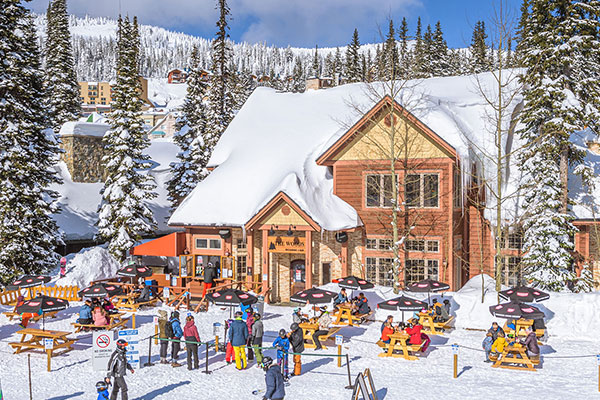 BUILDING UPGRADES
Expect to see a new roof while riding up the Plaza chairlift! We've replaced the roof on the Administration building. We've also upgraded our staff accommodation, painted the outside of the Village Centre Mall and renovated the Ski School Call Centre!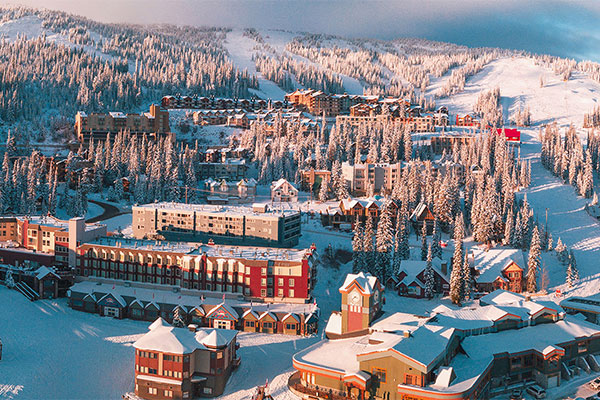 ENVIRONMENTALLY FRIENDLY FUEL DELIVERY SYSTEM
We're installing state-of-the-art environmentally friendly, anti-spill fuel delivery systems made especially for alpine environments.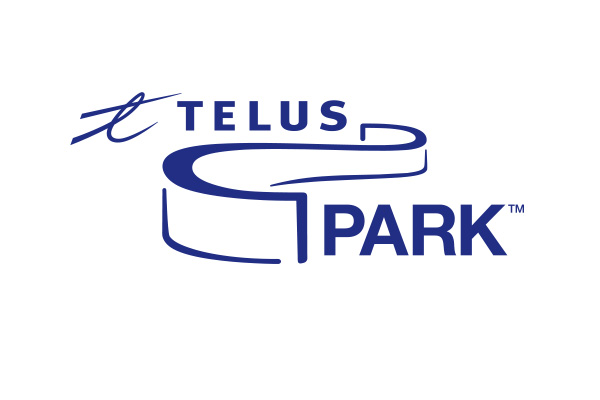 NEW HAUL ROPE FOR TELUS PARK CHAIR
The haul rope on the TELUS Park Chairlift will be replaced in time for the new ski season.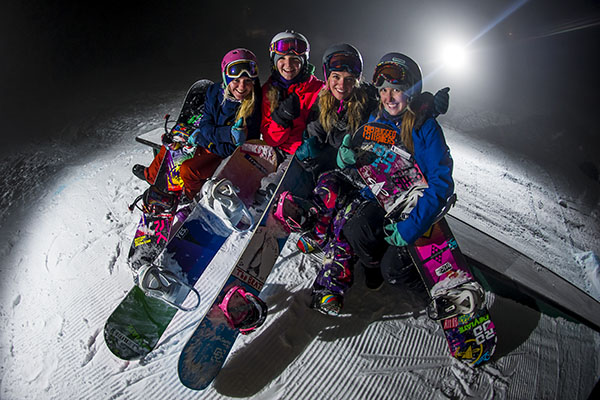 NIGHT SKIING IS BACK
After a two-season hiatus, our night skiing program will return for the winter 2022/23 ski season. Big White is home to the largest area of night skiing terrain in Western Canada, offering up 38 acres, 15 hectares, of lit-up terrain once the sun goes down. Night skiing is accessible via the Plaza Chair, Bullet Chair, and TELUS Park Chair on select evenings of the week.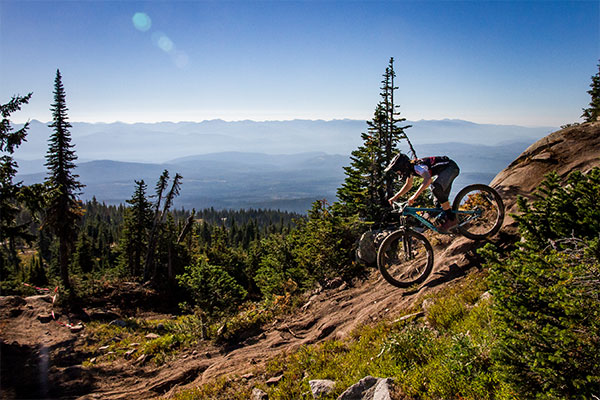 BIKE PARK UPGRADES
BC's newest lift-accessed bike park continues to improve, expand and become a hot destination for mountain bikers from all over North America.