When's the last time someone spent millions of dollars to show you a good time? It's been a tough couple of years for the ski industry, but we're on the road to recovery. We're investing millions in machinery, resort infrastructure, lift maintenance, staff accommodation upgrades, and more to ensure your visit to the resort isn't just back to normal, but better than ever before!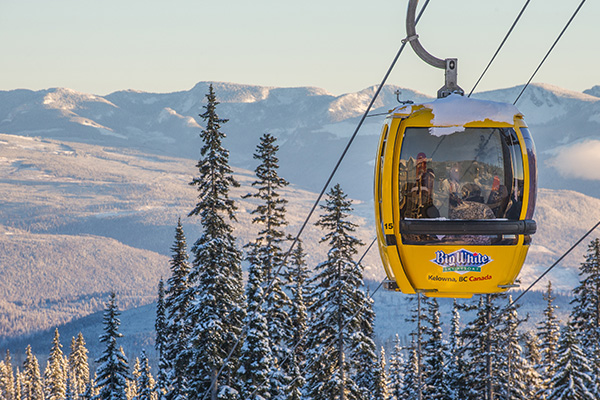 NEW GONDOLA CABINS
Lara's Gondola will have 16 shiny new cabins for you to enjoy on your trip from Happy Valley up to the Village Centre and back!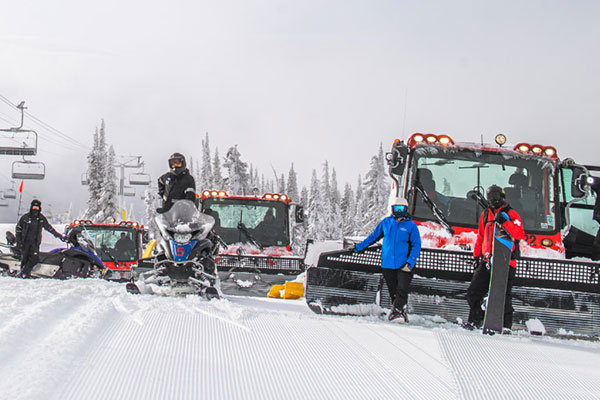 TWO NEW GROOMING MACHINES
Love corduroy? Well, do we have a treat for you! We're adding two, brand-new grooming machine to our already impressive fleet, bringing the total to 12. If you know of any drivers, please have them
apply
!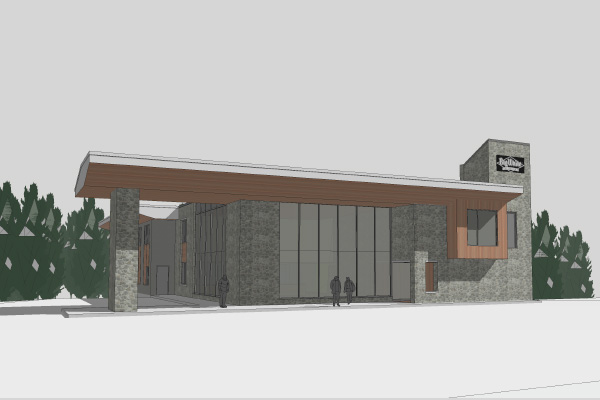 NEW CENTRAL RESERVATIONS BUILDING
Checking-in just got a whole lot smoother! Our new Big White Central Reservations Central Mountain Check-In building located in Happy Valley will be open to welcome guests at some point this upcoming winter.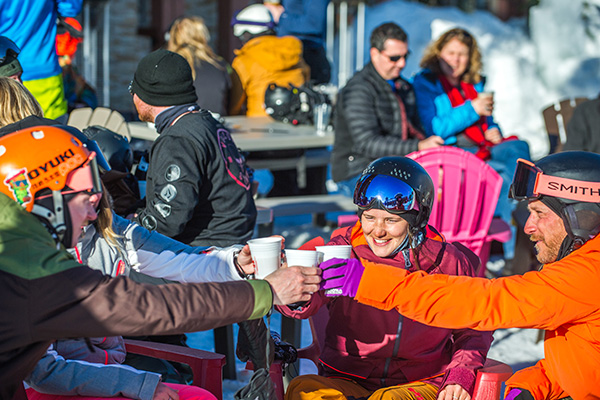 COMPANY-WIDE WAGE INCREASE
We're setting the industry standard in the ski world for wages – so our staff will not only love playing in the snow, they'll love working in it, too! In all areas managed by Big White Ski Resort, we'll be increasing hourly and salary wages.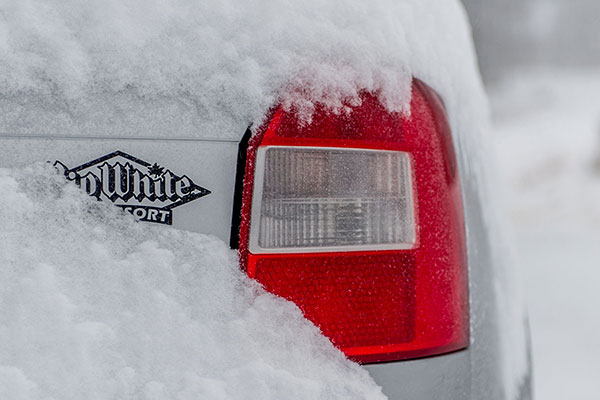 BLACK FOREST IMPROVEMENTS
Not only did we make you a new skier bridge at the Black Forest, we're also paving the road to the Black Forest Day Lodge!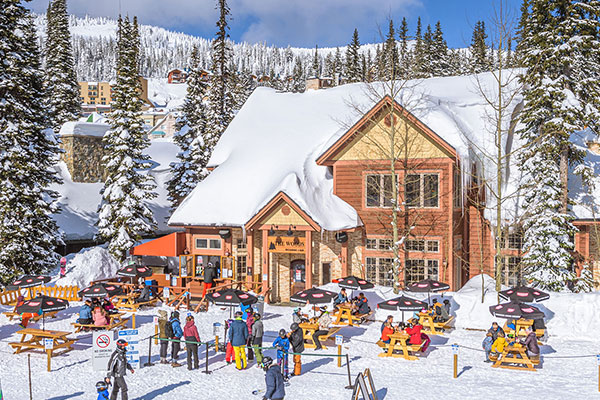 BUILDING UPGRADES
Expect to see a new roof while riding up the Plaza chairlift! We've replaced the roof on the Administration building. We've also upgraded our staff accommodation, painted the outside of the Village Centre Mall and renovated the Ski School Call Centre!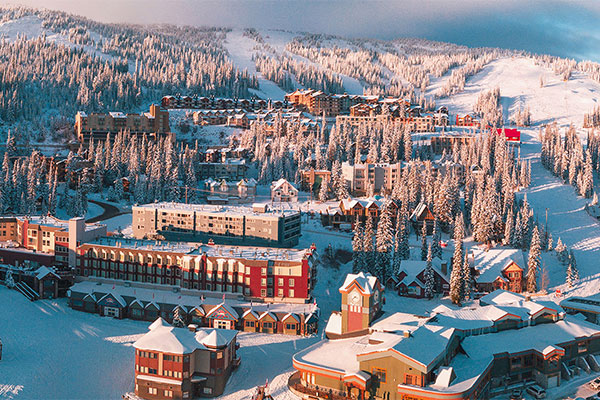 ENVIRONMENTALLY FRIENDLY FUEL DELIVERY SYSTEM
We're installing state-of-the-art environmentally friendly, anti-spill fuel delivery systems made especially for alpine environments.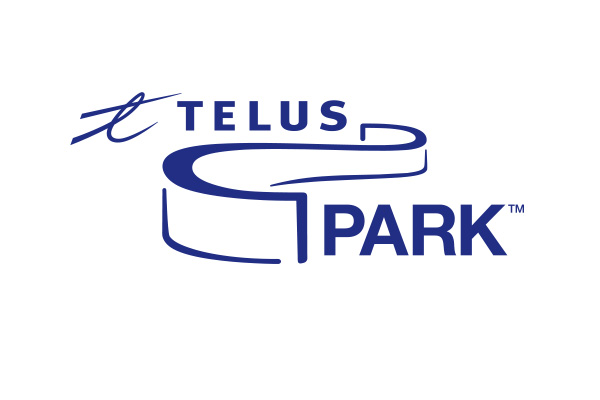 NEW HAUL ROPE FOR TELUS PARK CHAIR
The haul rope on the TELUS Park Chairlift will be replaced in time for the new ski season.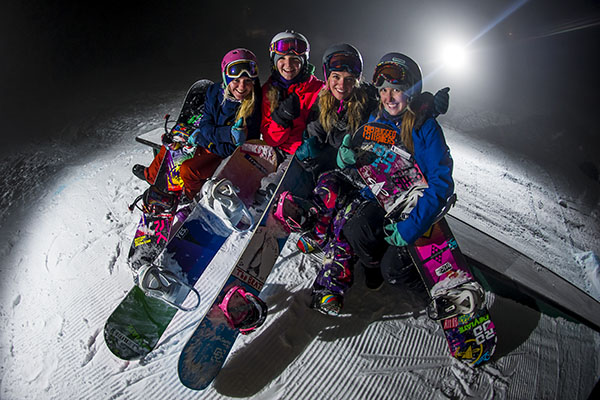 NIGHT SKIING IS BACK
After a two-season hiatus, our night skiing program will return for the winter 2022/23 ski season. Big White is home to the largest area of night skiing terrain in Western Canada, offering up 38 acres, 15 hectares, of lit-up terrain once the sun goes down. Night skiing is accessible via the Plaza Chair, Bullet Chair, and TELUS Park Chair on select evenings of the week.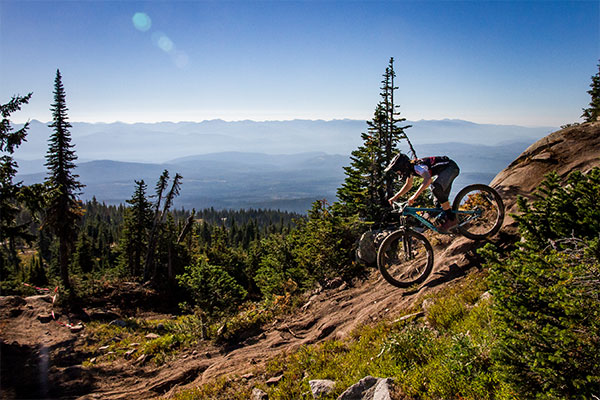 BIKE PARK UPGRADES
BC's newest lift-accessed bike park continues to improve, expand and become a hot destination for mountain bikers from all over North America.
2021/22 Resort Developments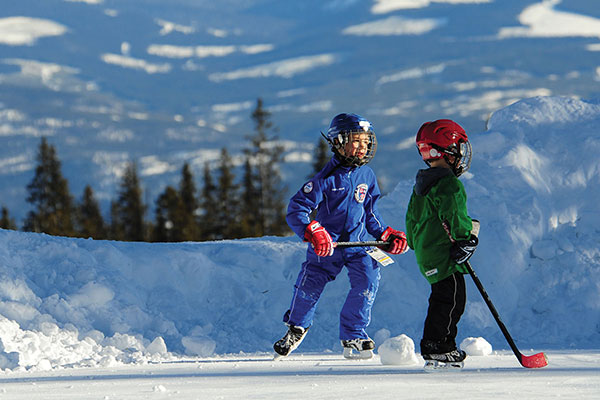 SKATING & TUBING ARE BACK: While not technically "new," we sure are excited to announce that skating and tubing will be back in Happy Valley after a year hiatus!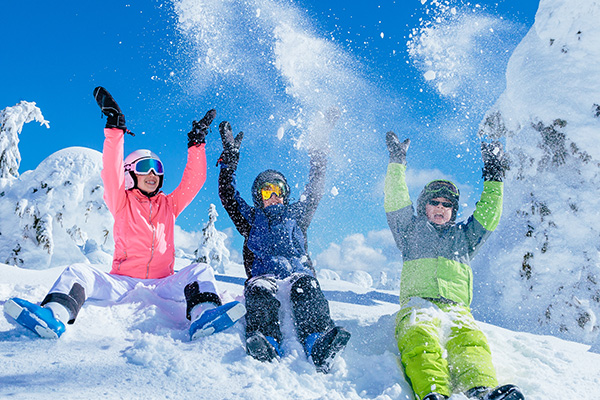 SEASON-LONG RENTALS: In addition to our successful seasonal ski rental program for the 12 and under passholders we're delighted to advise that we're offering seasonal SNOWBOARD rentals for them this year. And, while we're sharing good news, we're adding in season-long ski rentals for passholders aged 13-18. Numbers are limited so make sure to get in soon, as these rental packages will sell out before the start of the season - don't miss out!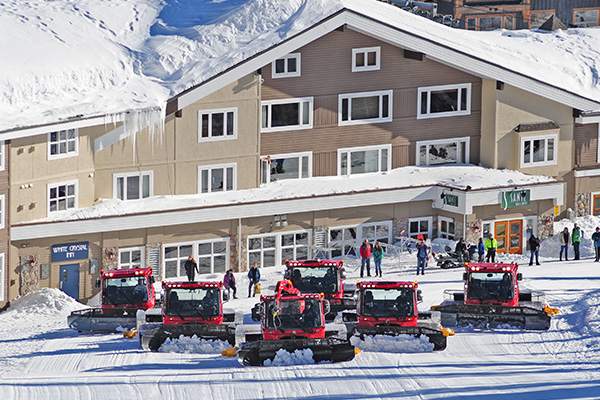 NEW GROOMER: Yep, that's right! Our already-close-to-perfect corduroy is about to get more perfect. We usually replace at least one groomer a year, but due to the pandemic, we skipped a year. You can expect to see this beauty zippin' up and down your favourite blues and greens over the season!
UPGRADES TO EXISTING SITES: The Happy Valley Day Lodge is getting a makeover! It'll look completely different next time you see it, with a new exterior paint job. (PS: the Happy Valley Cabins are also getting a facelift!). The Village Centre Mall is also getting a bit of exterior maintenance, and Dizzy's and The Woods, just across the way, are both getting new shingles. We're also putting some work in to make our staff more comfortable while they live on-mountain, replacing furniture and appliances, painting, installing new flooring and making other minor renovations to our staff accommodation.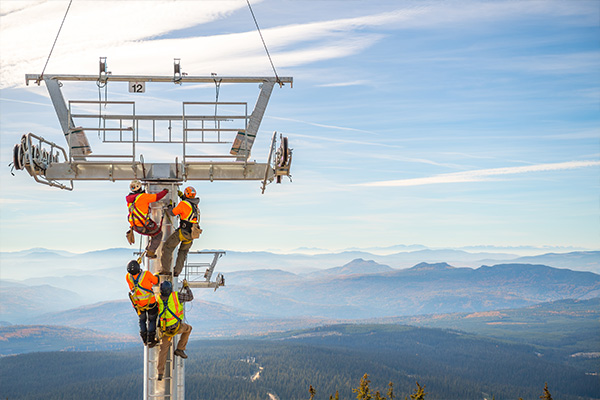 UPDATING CHAIRLIFTS: Both the Plaza and Bullet Chair (the gateways to your favourite beginner terrain!) will have brand-new drive equipment installed in time for the upcoming season!