Winter Season Open Date:
Thursday, November 25, 2021
Winter Season Close Date:
Sunday, April 10th, 2022
Smoking of any kind (including tobacco, marijuana, e-cigarettes and vaporizers) is strictly prohibited anywhere on Big White Ski Resort property outside of designated smoking areas. Applies to summer and winter seasons. Mountain Safety Info >>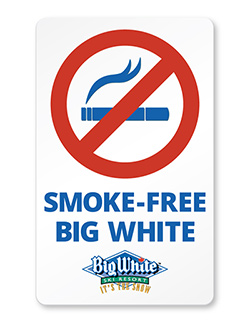 Last Updated: September 6th, 2021 7:05 AM PDT
Clear
High
18 ℃ / 64 ℉
Low
9 ℃ / 48 ℉
Clear night
Low
7 ℃ / 45 ℉
Clear
High
24 ℃ / 75 ℉
Low
13 ℃ / 55 ℉
Mostly cloudy
High
20 ℃ / 68 ℉
Low
10 ℃ / 50 ℉
Partly cloudy
High
22 ℃ / 72 ℉
Low
11 ℃ / 52 ℉
Clear
High
20 ℃ / 68 ℉
Low
13 ℃ / 55 ℉
Resort Elevations:
Valley Base (City of Kelowna) - 344m (1,128 ft)
Bottom of Gem Lake Express – 1,511m (4,957 ft)
Village Centre – 1,755m (5,757 ft)
Summit – 2,319m (7,606 ft)
Presented by:

For current weather conditions please visit the daily snow report.
Regular weather forecasting services will resume November 1st, 2021. 
© 2021 Big White Ski Resort All rights reserved.