Subscribe to Season Pass Updates

Win Two VIP Tickets to Rock The Lake
Purchase your season pass before July 16 to be automatically entered to win one of two pairs of VIP tickets to Rock the Lake at Prospera Place on August 5-7, valued at $449 per ticket. Anyone who has already purchased their 2022/2023 season pass is also automatically entered to win.
2022-2023 Winter Season Passes On Sale Now!

Big White Ski Resort is known worldwide for its ideal climate that provides the sought after light and dry champagne powder. Big White is spread across 3052 ha/7355 acres and offers 119 designated runs and 16 lifts which is British Columbia 2nd largest uphill lift capacity allowing you to spend more time on the slopes. With a daily action packed program filled with family friendly activities and events, and the largest totally ski-in, ski-out resort village in Canada, it's no wonder that Big White has proudly collected international accolades for being one of the world's top family friendly ski destinations.
Big White experiences an impressive annual snowfall of 750cm of light, fluffy "Okanagan Champagne Powder" that the mountain is famous for, and a base elevation of 1,755m/5,758ft that provides mild average daily temperatures of -5°C/23°F.
The Big White Season Pass offers the best value in Canada, if not North America. The best and most affordable option for families and individuals to experience the best winter fun the Okanagan Valley has to offer. We even offer a 100 day access guarantee. If we are unable to provide lift access to our season passholders for 100 days during the 22/23 season, we will offer a refund based on the refund schedule. In addition, the season pass comes packed with cost savings bonuses such as exclusive on mountain accommodation deals, ski school and dining discounts to name a few. See our complete list of Season Pass Benefits below. Don't delay, lock in your pass today to experience the best of the Okanagan and make Winter memories that last a lifetime. Pre-Season Pass pricing is only available November 23, 2022.
2022/2023 SEASON PASS RATES
EARLY BIRD
June 1 - October 16 (5pm)
STUDENT
(Full Time, 19+)*
$629
CLUB 65
(Senior 65+)
$629
PRE-SEASON
October 17 - November 23
STUDENT
(Full Time, 19+)*
$719
CLUB 65
(Senior 65+)
$719
REGULAR SEASON
November 24 onwards
STUDENT
(Full Time, 19+)*
$949
CLUB 65
(Senior 65+)
$949
TUBING ADD-ON $109
Free TOT tubing add-on with the purchase of all TOT season passes.
Prices are quoted per person in Canadian dollars and are subject to tax.
**Does not apply to new TOT or any reloaded passes.
*Proof of full-time enrollment from an accredited North American college or university.
Please note season passes are non-refundable (unless the pass was purchased with the refundable pass option), non-transferable and not for resale on any platform or site. Passes will be voided and no refunds given if found trying to be resold, transferred or misused in anyway.
Due to our COVID-19 protocols we will not be selling season passes at Orchard Park Mall this year. We appreciate that this makes it harder for some people but our priority has to be the health and safety of our staff and other customers. Thank you for your cooperation and understanding.
The use of ski area premises and facilities and participation in activities at Big White Ski Resort Ltd. is subject to the conditions set out in the Release of Liability, Waiver of Claims, Assumption of Risks and Indemnity Agreement (the "Release Agreement").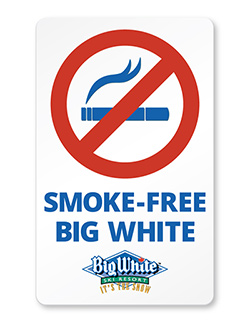 Smoking of any kind (including tobacco, marijuana, e-cigarettes and vaporizers) is strictly prohibited anywhere on Big White Ski Resort property outside of designated smoking areas. Applies to summer and winter seasons. Mountain Safety Info >>