Pet Friendly Accommodation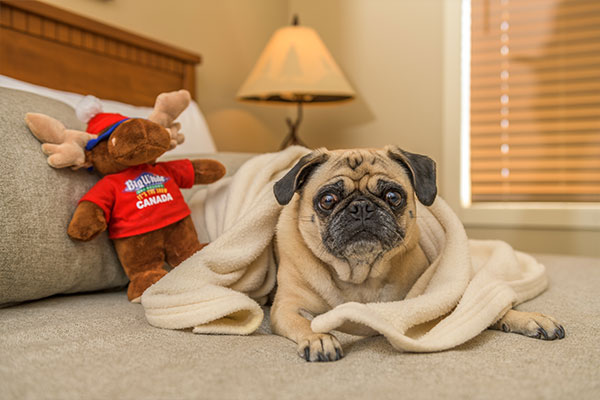 If you can't bear the thought of leaving your beloved pet at home when you go on your winter vacation, there are a number of accommodation choices at Big White that will cater to your four-legged member of the family - and dogs love the mountain just as much as people do!
Ask an Expert: Traveling With Pets to Big White Ski Resort
Big White Ski Resort is known for being exceptionally family-friendly but what you maybe didn't know is that we include pets in our definition of family. So, if you're thinking of coming for a visit, don't let your four-legged family members hold you back! 
We chatted with Mark, a travel blogger from Melbourne, Australia, about how he prepares for holidays with his bestie, Mya. Together, they form Mark and Mya's Adventures, a blog and social profile dedicated to navigating international travel and outdoor escapades with a furry sidekick – while at the same time raising awareness and support for rescue organizations around the world.
Mya, a five-year-old purebred white shepherd, has been Mark's sidekick on adventures to Hollywood, Las Vegas and Niagara Falls, to name a few. They first visited Big White, and came back again the following January because, as Mark says, they "love Big White."
Read the full Blog here