2022/23 Lift Ticket Pricing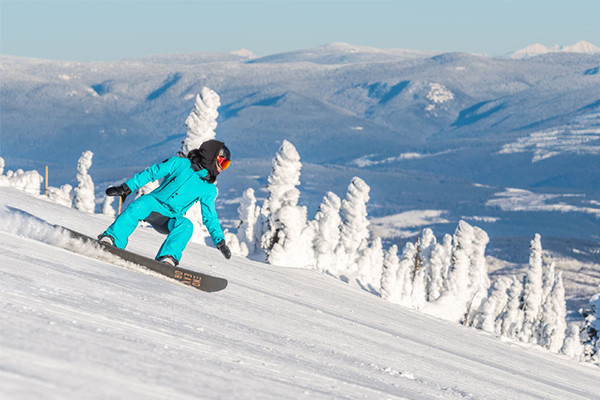 YOUR BIGGEST SAVINGS ARE ONLINE, SAVE UP TO 25%
Tickets will be available for purchase online November 2022.
Buy online up until 2 days prior to use and save 25%, any purchase less than 2 days in advance saves you 15%.
Example: If you want to ski on Saturday, buy your lift ticket online Thursday before midnight to receive 25% off. If you buy your lift ticket online after Thursday at midnight, you will receive 15% off.
Big White Ski Resort lift tickets offered from a third party, run a high risk of being linked to a fraudulent credit card. Tickets are non-transferrable. To avoid disappointment when visiting the resort please purchase tickets from our online e-store to ensure authentication.
---

ONLINE RATES, SAVE UP TO 25%
Peak season dates: December 19, 2022 - January 2, 2023 | February 18 - 26, 2023 (inclusive)
DAY LIFT TICKET
ONLINE PRICE
MON - FRI
ONLINE PRICE
SAT - SUN
PEAK SEASON
ANY DAY
ADULT
(19 - 64)
SAVE 25% UP UNTIL 2 DAYS PRIOR
$93
$124
$111
$149
$134
$179
SAVE 15% WITHIN 24HRS
$105
$124
$126
$149
$152
$179
YOUTH
(13 - 18)

SENIOR
(65+)
SAVE 25% UP UNTIL 2 DAYS PRIOR
$81
$109
$100
$134
$123
$164
SAVE 15% WITHIN 24HRS
$92
$109
$113
$134
$139
$164
CHILD
(6 - 12)
SAVE 25% UP UNTIL 2 DAYS PRIOR
$63
$84
$81
$109
$104
$139
SAVE 15% WITHIN 24HRS
$71
$84
$92
$109
$118
$139
Tots (5 & Under) N/A ONLINE
BEGINNER TICKET $29 EVERYDAY (ALL AGES)
*Beginner tickets are valid at the Plaza Chair and Magic Carpet only.
Prices shown are per lift ticket and do not include tax (5% GST). Ticket pricing subject to change without notice. Once you've picked up your ticket, it can be reloaded online.
All Day Tickets available for purchase online must be purchased in advance.
To Purchase an online ticket:
Select the Buy Now option.
Each person must setup an individual profile so that every ticket is assigned to a guest.
Upon purchase, you'll receive a QR Code on your mobile device (or print out, if you prefer!).
When it is time to head to the mountain, proceed directly to one of our new Big White Ticket Pick-Up Boxes located around the resort.
Scan your QR Code at the pick-up boxes and your physical ticket will be printed.

Remember not to Zoom in the QR Code and have your phone brightness turned up.

Head direct to lift and enjoy your day on the mountain.
Please ski and ride with care and abide by the alpine responsibility code.
Want to ski again? You can reload your physical card by using the WTP# found on the front of your card.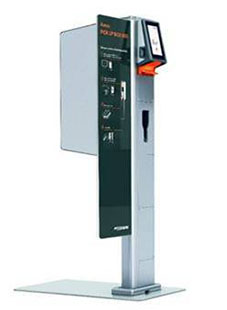 .
Once you have purchased on online day ticket, you can reload the physical card up to 9 days at a time, using the WTP number found on the front of the card.
If you have any questions, please contact our Tickets Department at tickets@bigwhite.com or call 250-491-6262 (Toll Free: 1-888-663-6882).
---
Online tickets will be available for purchase
The pick up boxes will be available at the locations listed below:
- The Village Centre Mall
- Ridge Day Lodge
- Blackforest Day Lodge
- Central Mountain Check In
- Gem Lake Day Lodge
- The Tubing Hut in Happy Valley Adventure Park
The Village Centre Mall Ticket Office will be open for in-person ticket transactions and ticket information. All other purchases can be facilitated online through the e-store.
Helpful Info
Tot passes for ages 5 & under are Free and available at the ticket office in the Village Centre Mall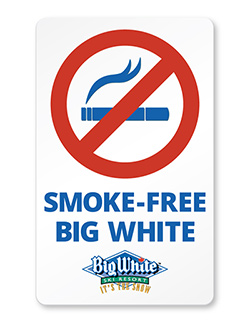 Smoking of any kind (including tobacco, marijuana, e-cigarettes and vaporizers) is strictly prohibited anywhere on Big White Ski Resort property outside of designated smoking areas. Applies to summer and winter seasons. Mountain Safety Info >>