Date, Start Time
December 02, 2023 05:00 PM
Date, End Time
December 02, 2023 07:05 PM
STILL HAPPENING - join us for an enchanting evening, with a dazzling array of festivities.
This family-friendly event promises a multitude of delightful activities, including entertaining games for kids, live music, a festive display of twinkling lights, cozy crackling firepits, a Christmas Craft Market brimming with unique treasures, and a grand finale in the form of a special fireworks extravaganza. It's a night you won't want to miss!
The merriment commences at 5:00pm in the heart of the Village Centre. Don't forget to bundle up and dress warmly, ensuring you can savor every moment of this enchanting evening. While you're in the Village Centre Mall, take a leisurely stroll through our carefully curated craft vendors, where you're bound to discover that perfect gift. 
If you're in need of a toasty reprieve, Clocktower Coffee will be at your service until 7:30pm, offering up comforting cups of hot chocolate.
For the pièce de résistance, head to the prime viewing spot just outside The Bullwheel by 7:00pm, where you'll be treated to a breathtaking firework display that promises to light up the night sky in spectacular fashion.
And don't forget to strike a pose! Keep an eye out for our Resort Services team, ready to capture those special moments for you and your family to cherish.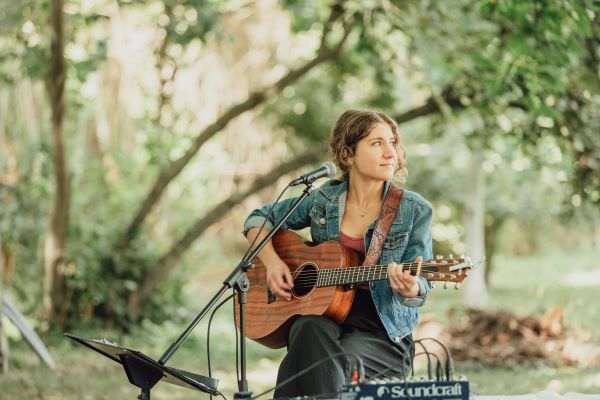 Live Music in the Village Centre Mall from 5:00pm - 7:00pm
Kailee McGuire is a singer-songwriter from the Okanagan Valley. At the age of 8, she bought a guitar and began to share her originals at local coffee shops and open mic nights. Her skills and passion steadily grew over the years and she's been playing at various local events and venues ever since. Kailee's artistry is inspired by the likes of Fleetwood Mac, Paul McCartney, Laura Marling, Norah Jones, an many more. Her style has been described as a diverse mix of genres with a soulful folky twist. In 2021 Kailee graduated from the Audio Engineering and Sound Production program at Okanagan College, and self produced her first EP titled, "Hindsight". The EP features three songs reflecting her time living in Ireland in her early 20s and is available on all streaming platforms.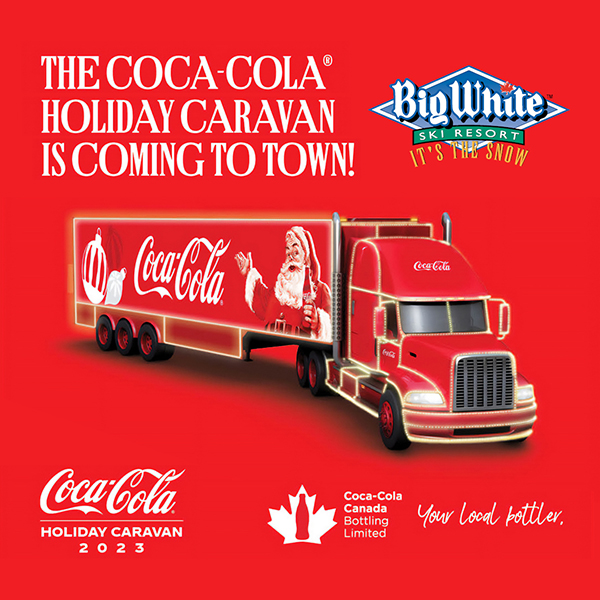 Village Centre from 5:00pm - 7:00pm
Next stop: magical, holiday fun. You won't be able to miss the Coca Cola Holiday Truck at our Welcome to Winter event. Loaded with holiday gifts, delicious Coca Cola products and more festive surprises, you're invited to come join in on the fun.