"Fun, locally sourced & inviting" – Big White's Exec. Chef on Resort Dining
Posted On: September 19, 2019 |
Whether you're looking to start your day with a hot coffee and pastry, to refuel with a burger and fries, or to treat yourself to a gourmet meal after a long day on the slopes, Big White Ski Resort has it all. And you can fill your tummies knowing Big White's Food and Beverage Department is not just serving up delicious food, but doing so in an environmentally sustainable way.
"Food should be fun, locally sourced and inviting," says Big White Executive Chef Rob Walker. "It should showcase our producers' and purveyors' hard work by using the ingredients in a memorable way.  At Big White, we aspire to provide our guests with an elevated dining experience while at the same time reducing our carbon footprint as much as possible."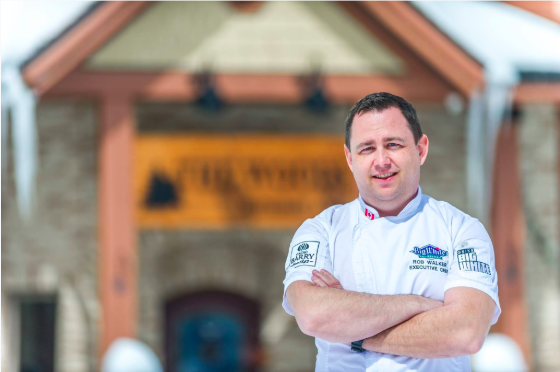 Any seafood used at Big White's restaurants is sustainably sourced and Ocean Wise certified. And, Walker adds, "we make the utmost effort to source our protein, produce and grain as local as possible," a feat that can be challenging given the location and seasonal availability of products.
Not only have Big White-owned establishments replaced plastic straws with paper ones, they've also switched to paper take-out bags. Plus, 90 per cent of the to-go packaging used is made from recyclable and compostable materials, and Chef Walker says, the resort is working hard to close that 10 per cent gap. 
Last year, the resort invested $12,000 into a new garbage and recycling program around the resort, allowing easy and accurate separation for guests. At The Caf in Happy Valley and the Black Forest Day Lodge, we've added a Tray Return Station so our trained staff can help ensure garbage and recycling is sorted properly. At the beginning of the winter season, resort staff all received reusable water bottles to limit the use of disposable cups while working. And, used fryer oil is regularly picked up and recycled by McLeod's By-Products.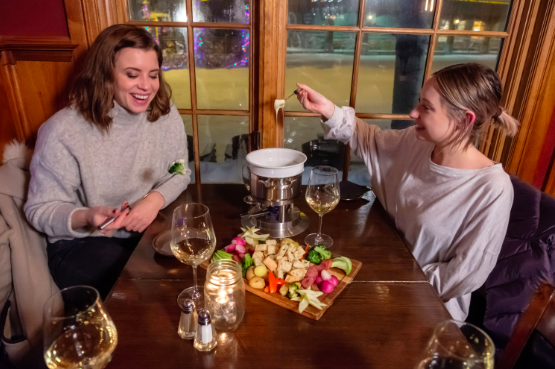 Trevor Hanna, Vice President of Hospitality at Big White, adds that the resort is looking at implementing a MugShare program at its cafes – a circular sharing model that eliminates the use of paper and plastic cups. Globe Cafe and Tapas Bar recently launched a Mugshare pilot over the summer season and saw great success.
Read more about Food and Dining at Big White, here.