What Big White is Doing to Lessen its Environmental Impact
Posted On: March 26, 2019 |
At Big White Ski Resort, we love Mother Nature. She's responsible for our blanket of Okanagan Champagne Powder in the winter and for the fields of wildflowers in the summer – and, of course, the spectacular views of the Monashee and Selkirk Mountain ranges.
Because of that, we're making every effort possible to keep her pristine and healthy. Here's how Big White is lessening its environmental impact so you can enjoy Mother Nature's beauty to its utmost extent.
Outdoor Operations
Did you know Big White has the largest ski-in, ski-out Village in all of Canada? That doesn't just make for a convenient holiday, it also means you can ski or walk to anywhere across the entire resort. Those of you driving up the mountain can park for FREE at one of our many resort parking lots, and once you do, you won't have to fire it back up again until you're ready to leave.
 
The majority of our chairlifts are electric, with power supplied by FortisBC, meaning 80 per cent to 100 per cent of the power used is from hydro and not from fossil fuels.
Water Refill Stations
This past summer, Big White installed three water refill stations across the resort, promoting the use of metal, glass and reusable plastic water bottles instead of bottled water. There's no need to bring bottled water to the resort at all, as all of the water coming out of the taps is from the pristine, mountain-fed Rhonda Lake at the base of The Cliff, which holds some of the best water in the entire world.
As a gift from the resort, all 2018/2019 employees received a metal, reusable water bottle within their first week at the resort, so that they, too, could contribute to the fight against plastic bottles.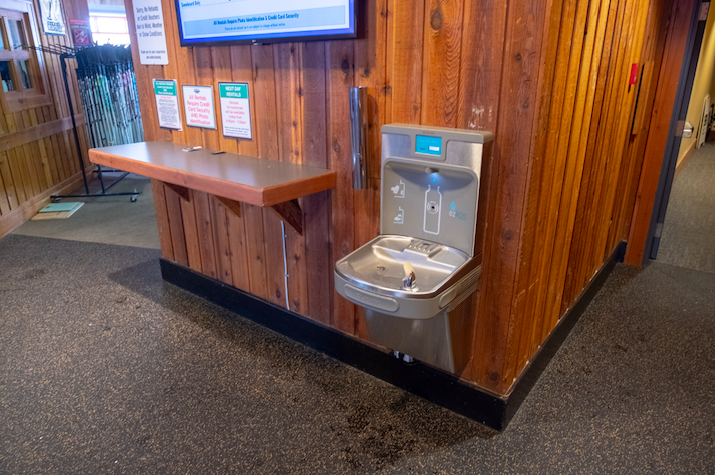 Food & Beverage
Big White-owned restaurants have made the transition to paper straws this past season, and at select restaurants on the hill, including Snowshoe Sam's and Globe Cafe (which offers metal or compostable straws), you'll have to ask for a straw in your drink. We also understand that straws are essential for small children and people with disabilities – that's why they're still available, you just need to ask. There are plastic, reusable straws as well as a variety of reusable water bottles available for purchase at Mountainside, in the lower level of the Village Centre Mall.
The resort spent $12,000 this past year introducing a new garbage and recycling program around the resort, including bins to help separate and make it easy for the guest. And The Caf at Happy Valley opened a Tray Return Station so its trained staff can ensure that the garbage and recycling is sorted properly.
 
Globe Cafe & Tapas Bar is in the process of implementing a MugShare program in an effort to eliminate the 30,000 disposable cups used at Globe alone each winter season. The program is a pilot project through the University of British Columbia, and Globe will be the first cafe in the Okanagan to introduce this program. The cafe, along with The Blarney Stone Irish Tavern banned any use of styrofoam containers in 2016 and spend up to 150 per cent more on compostable to-go containers. 
 
In the summer months, Globe buys its summer proteins from a local farm in Rock Creek, and purchase as much fruit and vegetables as it can from local farms. They also sell any excess produce and herbs from the Big White community garden at Globe and recycle the money back into the garden project to keep "probably the highest altitude garden in Canada" providing sustainable food for our locals.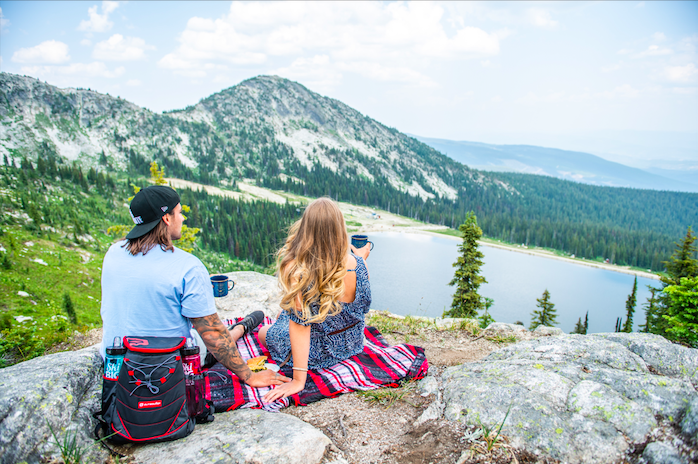 Additional Recycling Efforts
Big White Ski Resort offers extensive recycling facilities at both its on-mountain transfer station, just minutes below Snow Pines, and the facilities at Big White Community School. As well as reducing our burden on the environment, these facilities also raise much needed funds for the local community.  
 
However, recycling does not stop at our every-day business operations. A world-class resort like Big White attracts world-class events such as last summer's Big White Invitational Slopestyle. A large event like this does not need to mean a large impact on the environment, and with support from the Community Association every possible recyclable was collected and repurposed.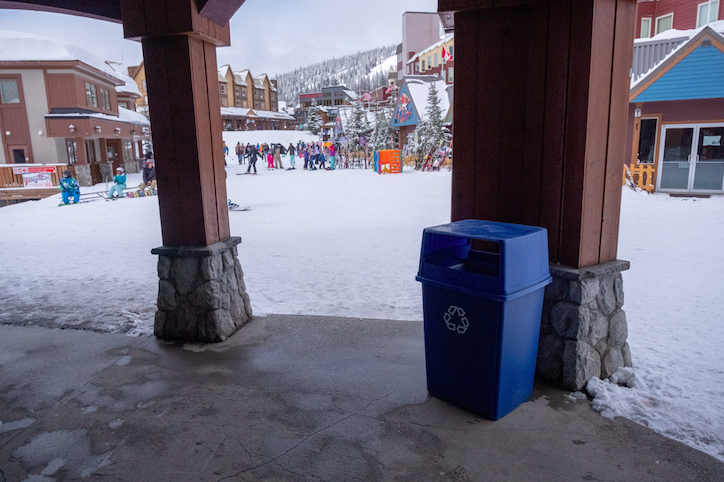 Accommodation
Our hotel staff is also taking environment-friendly steps in Big White accommodation, such as adopting the Throw in the Towel program, where we ask guests to put the towel in the tub if they want us to change it, rather than replacing the towel every day. We also only change the linen every third day, reducing water consumption in the laundry rooms. Plus, once the towels and linens get to old to keep using, we turn them into rags!
Any chemicals used for cleaning are eco-friendly and the paper products, such as bathroom and facial tissue, are EcoLogo™ certified. Each room is equipped with a blue recycling box, and we try to buy and recommend energy saving appliances. We are also switching over to LED light bulbs in all areas of the hotels. Any unused shampoos and liquid soaps get put in larger bottles and donated to women's shelters in Kelowna. We also donate any lost and found items after 30 days of not being claimed.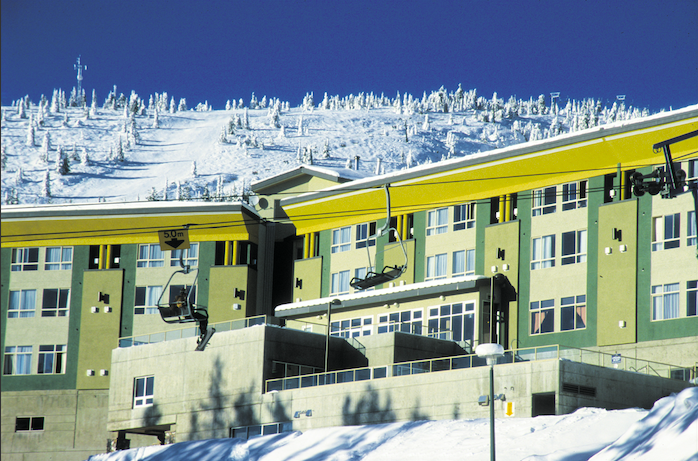 The Crescendo ski chalet has always embraced energy efficiency and ecological responsibility – including its geothermal heat and automated lighting systems. As well, all of Crescendo's appliances are Energy Star efficient. Additional energy consuming devices, such as the fireplace and BBQ, time themselves out automatically, and all of Crescendo's 225 light bulbs are LED. Find out more about Crescendo's energy efficiency, here.
 
Spa Services
Big White's recently acquired day spa, Elevation Spa, is now a "Green Spa" under the rigorous standards of Hungarian-based organic skincare line Eminence. It's a big checklist, which includes recycling, reducing the use of chemical-based products and increasing the overall quality of those products, as well as improving energy efficiency when it comes to the massive amount of laundering required by a spa.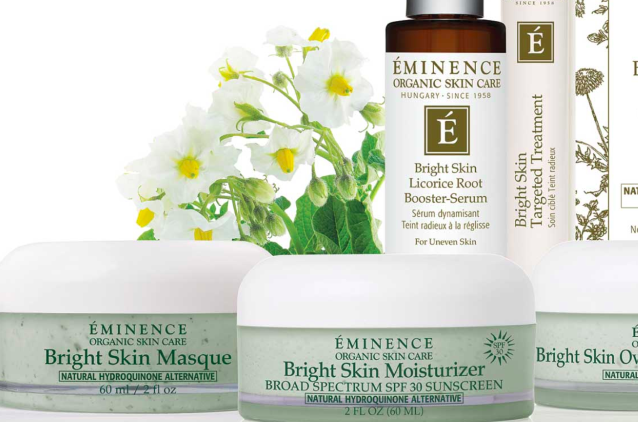 Trash Clean-Up & Prevention
Each spring at the end of the season, Big White Ski Resort, in partnership with TELUS and our community members, execute a mountain-wide clean-up, picking up any litter and recyclable materials left on the resort after the snow melts. With the support of the Community Association, Big White has also placed several bear-proof bins around the resort, removing the incentive for bears to stray into the Village, keeping them in their natural environment where they can thrive, while keeping our visitors safe in the process.
 
What else could we do to lessen our environmental footprint? Send us a note!