Big White Ski Resort breaks all-time skier visit record New Year's Eve Day
Posted On: January 11, 2019 |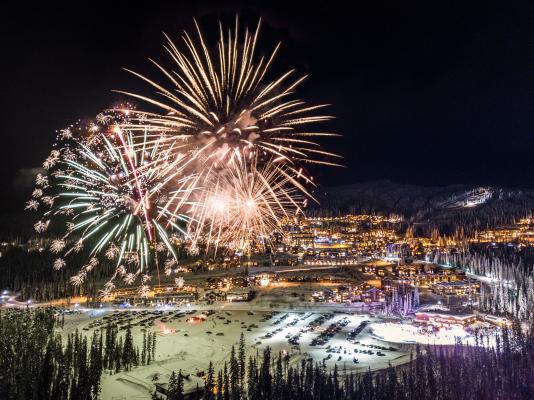 Now into our second week of 2019, the team at Big White Ski Resort has had time to reflect on our record-breaking end to 2018 , and dream about how we can possibly top it in the new year.
On New Year's Eve Day, with bluebird conditions, the resort hosted over 11,000 skier visits who enjoyed over 70,000 runs – making it Big White's busiest day on record. This number was reached with the help of 40 cm of fresh, Okanagan Champagne Powder that fell at the resort between January 29 and 30. The week before, on Christmas Eve Day and Christmas Day, the resort saw a six per cent increase in skier visits from the previous year. Water use at the resort during the holidays also saw a seven per cent increase from last year.

"It is so satisfying for all of our resort team members to experience Big White during the holidays and when the resort is full to overflowing," said Michael J. Ballingall, senior vice president at Big White Ski Resort. "Everything was at or near capacity, but more importantly, the international guests, locals and residents alike never experienced long lift lines because of our modern lifting system. We can boast that we are one of the largest and most modern lifting networks of any resort in North America and it proved itself on December 31st when we experienced over 70,000 rides. Now, that's a lot of loads and a lot of unloads!"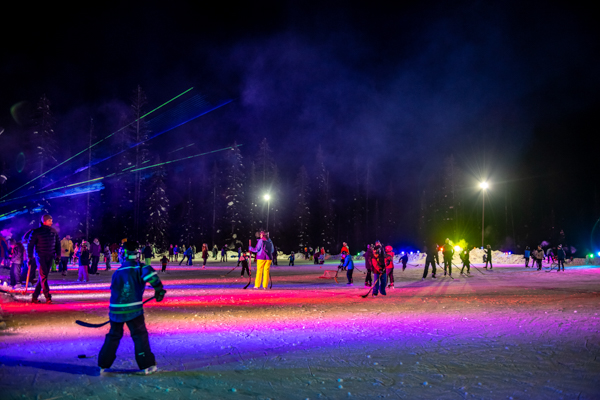 The economic success Big White experienced during the holidays was mirrored by our partners at the Kelowna International Airport. December beat out August as the busiest month of the year for YLW, growing by 19 per cent from December 2018. The year ended with a 9.9 per cent increase from last year – making it a record year for the airport, and placing it as the 10th busiest in Canada.
Naomi Perks, her husband, and her two kids (9 and 11) were just one family of hundreds to visit Big White Ski Resort over the holidays. The family, from New Westminster in Lower Mainland, BC, stayed at the Whitefoot Lodge from December 20 to 27 – Perks told Big White from the moment they arrived and discovered Spudnuts being sold in the lobby of the hotel, to her daughter running into Santa at Happy Valley and hand-delivering her letter, "everything was magical."

"The snow, as always was spectacular, beautiful, sparkly, and fluffy! Can't wait to book again for next Christmas," Perks said.

On the weekend before New Year's, Big White hosted its first Coast Capital Savings Cruz the Blues of the season. Over 1,300 people registered, with over 500 of them successfully shredding all 34 of Big White's open blue runs.

In the month of December, our free Snow Host program toured 170 new guests around the mountain, and between December 22 and January 2, 65 dog sled tours and 385 snowmobilesexplored  Big White's backcountry. And on New Year's Eve, we rented out 235 pairs of skates for Cosmic Skating, and unleashed 1,200 bursts of fireworks over two shows for the thousands of guests staying at the resort.

"To say that this holiday season was a success is an understatement," said Trevor Hanna, Vice President of Hospitality at the resort. "We saw more people take in the events that we organized, from outdoor movies, our new Christmas Eve Festival, skating parties and family Après parties than ever before. The resort looked great from the work that we did in the fall, including wrapping our big tree in 9,000 lights, and had the quintessential Big White holiday atmosphere."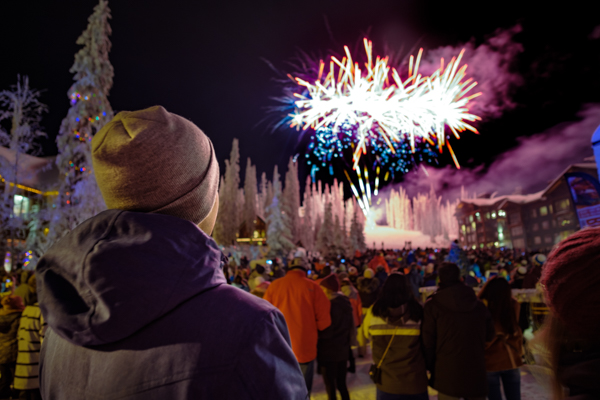 Throughout the holiday season, we gave away 4,500 bags of FREE popcorn, and sold 3,208 mini donuts, 1,273 pizza slices and 7,082 hot chocolates. The Blarney Stone Irish Tavern roasted over 300 kgs of turkey for its "Carve Your Own Turkey" family style dinner, and our culinary team at Kettle Valley Steakhouse sent out 320 Christmas-Dinner-To-Go packages. The Underground made 236 homemade pizzas on New Year's Eve – breaking its all-time record.

Globe Cafe kept their customers full of holiday spirit by pouring 180 litres of Baileys and coffee, or enough to fill up a large recycling bin. And between December 21 and January 2, ClockTower Coffee in the Village Centre Mall kept customers caffeinated with 275 kg of Kelowna-based Tug No. 6 coffee – the equivalent of 9,292 shots of espresso and 721 5 litre pots of coffee – and 1,926 litres of milk. Gunbarrel Grill made 400 of its famous Gunbarrel Coffees between Christmas and New Year's Eve, which was 100 more than during that time last year. 
Big White Ski Resort wants to thank the thousands of skiers and snowboarders who made 2018 such a success. Here's to another fantastic year!