RE/MAX Ken Mitchell Memorial Team Supreme Raises over $18,000 for Cancer Research
Posted On: April 17, 2019 |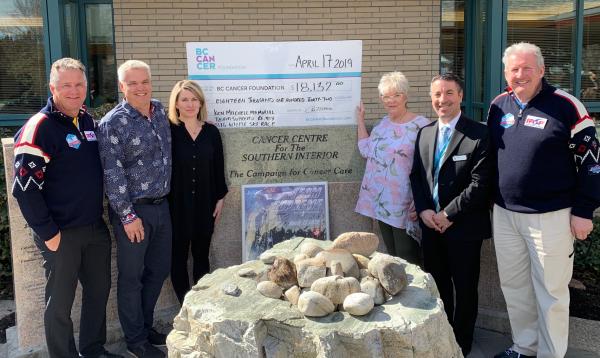 For the first time in decades, dozens of racers ripped down the Lower Perfection run at Big White Ski Resort on Saturday for the chance to be named Team Supreme. The Ken Mitchell Memorial Team Supreme, presented by RE/MAX Kelowna, raised $18,132 for the BC Cancer Foundation through team fundraising, silent auction bids and entry donations.
The recreational adult race was a favourite in the 80s and 90s, and this year, made a comeback in memory of prominent Big White community member and Okanagan-area real estate agent, Ken Mitchell. Mitchell passed away on December 22, 2018 at the age of 74 after battling cancer, and was a keen participant in the original Team Supreme races, which would draw in over 200 racers annually.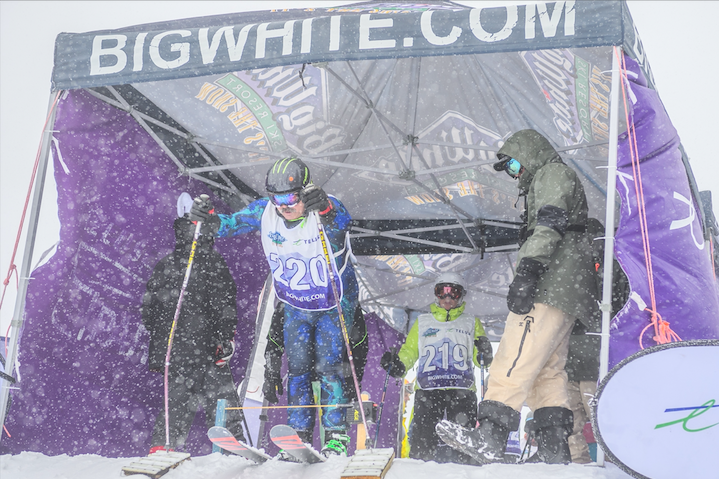 "It reminded me of a high school reunion," says Michael J. Ballingall, Senior Vice President of Big White Ski Resort Ltd. "All these old friends getting together to raise money for Ken Mitchell and the BC Cancer Foundation, but we did it doing an event that we all loved to participate in when Ken was one of the fastest and most generous. It looks like it's going to become an annual event. It was a great way to honour Ken and to raise money for a great cause."
Seventy-two racers, making up 18 teams, participated in the event's return. "Goin' For Gold" lived up to its name, and was crowned Team Supreme at this year's event. The team was made up of Elle Bennett, Dana Bennett, Lindsay Bennett and Josh Foster, and finished just three seconds ahead of the second-place team, "White Lightning." The third-place team, "Two Minutes for Being Good Looking" was just one second behind that, and included Ken Mitchell's son, Gordie Mitchell.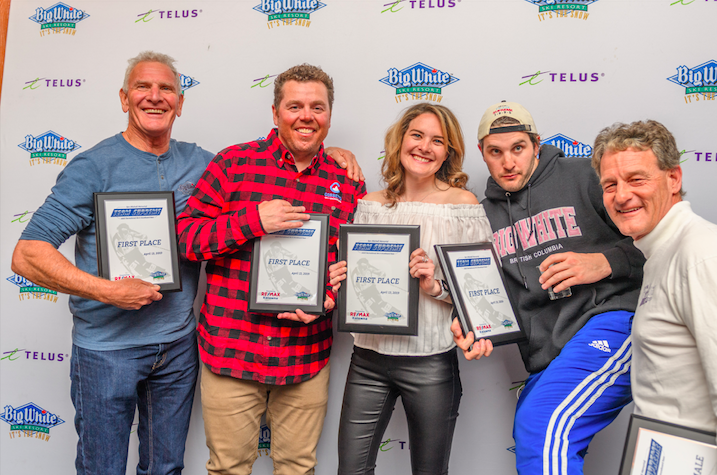 Prizes were also given out to the best-dressed team, with "Our Lives are Going Downhill" winning for its Team Supreme commemorative wear from the 80s and 90s.
Big White Director of Sales, Jim Loyd, started the Team Supreme race back in the 80s, when he worked as Director of Skiing at the resort. "It was fantastic to see so many people come out and support the event, the Mitchell family and raise so much for Cancer research in the Okanagan," he says. "If the turn out and enthusiasm was any indication, I would say the Team Supreme will be back as a yearly event on the Big White calendar."
Over 130 people registered for the post-race festivities in Happy Valley, which included dinner, an awards ceremony and a silent auction. Guest were also treated to entertainment by recording artist Andrew Allen.
Find a full album of photos, here.
Connect with other racers, here.