Big White's $10-Million Staff Housing Project Huge Draw For Potential Employees
Posted On: February 26, 2020 |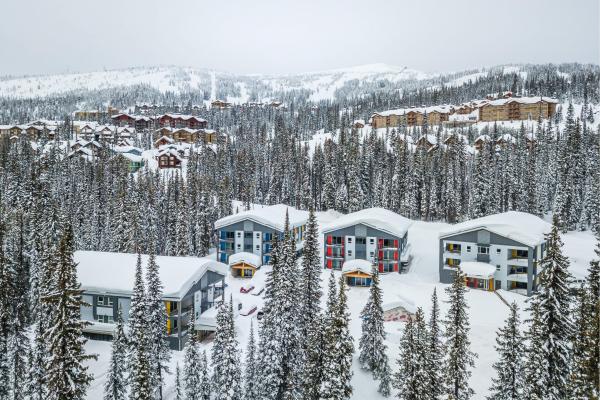 Year after year, the epic snow conditions, ski-in, ski-out convenience and the Village lifestyle attract potential employees to Big White – and now, there's another draw: brand-new, fully furnished staff accommodation in Black Forest.
Construction on the over $10-million project began in summer 2017, with the first of the four buildings completed in time for staff to move in for the 2018/2019 season.
"For us to now be able to highlight attractive, new and well-appointed accommodations puts us in a very competitive hiring position vis a vis other resorts in BC," says Bill Slaney, Human Resources & Employee Experience Advisor at Big White Ski Resort. "This plays an important role in attracting staff, as the first question staff generally ask is whether staff accommodation is available."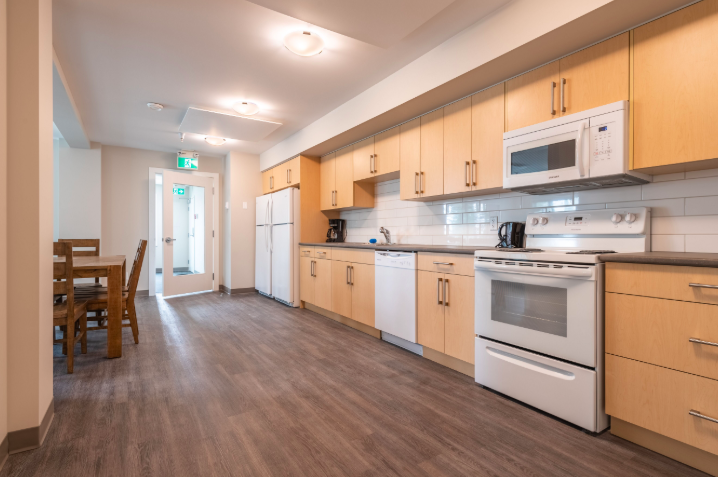 The four new buildings at Black Forest can accommodate 192 staff members – and include a fitness centre, with aerobics and weights rooms, available for all staff to access.
Each building contains five four-bedroom units, with a common area and kitchen, as well as four studios with washrooms and cooking facilities. "The units are fully equipped, and have been furnished with quality and durability in mind from a highly regarded home furnishings dealer – Marshalls," Slaney says.
Tayler Penford works at the Big White Ski & Board School as an attendant at the Tot Town and Kid Centre, and moved into one of the new studio suites with her partner two months ago. "The new rooms are gorgeous, and we even have our own brand new Smart TV, and a dishwasher! I've been way too excited about the dishwasher," Tayler says. 
Working a winter season at Big White Ski Resort: The Official Guide
She adds that the buildings are just a five-minute walk to the gondola, and she can board right to her front door. Plus, because the buildings are accessed with a passcode entry, she doesn't have to worry about losing her keys on the slopes!
"These apartments were clearly built with the lifestyle of the staff on the mountain in mind, and it shows in the details," Tayler says.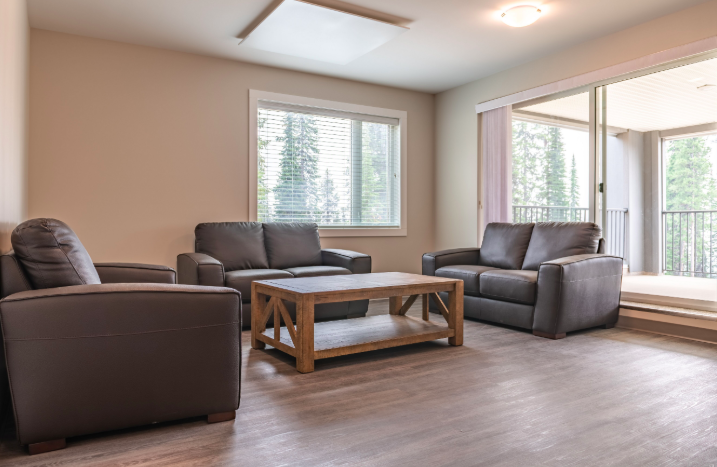 Prior to the addition of the staff housing, 98 per cent of accommodation on the mountain was owned by private citizens, with only about 2 per cent owned by Big White Ski Resort Ltd. The new accommodation will combat the shortage of long-term rentals available from private owners, as many have transitioned to renting their property on a night-to-night basis.
This new accommodation is the beginning of a new subdivision in the Black Forest area – giving guests and residents easy ski-in, ski-out access to the Black Forest Express Quad and Lara's Gondola in Happy Valley.
Interested in working a season at Big White Ski Resort? Find more information, here.