This Father's Day, Give Dad the Gift of Big White
Posted On: June 11, 2019 |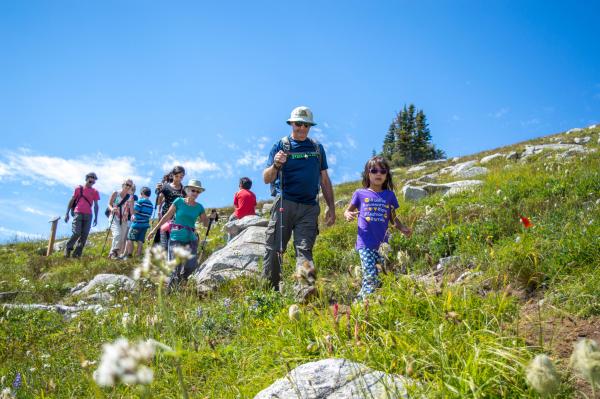 Here's what we know about Dads: They like outdoor adventures, cold, frothy pints of beer and cracking jokes that make their children uncomfortable. As Canada's Favourite Family Resort, we also know Dads love Big White, and, this year, we're making Father's Day gift-giving easy with a list of ways you can share our beautiful mountain with the man who changes your tires and grills your steaks.

Give the Gift of Quality Time
What does Dad want more than anything in the whole world? Quality time with you, his family. Hiking at Big White is free, and there are trails up, down, and around the mountain suited to every ability level. Dad's not a hiker? Buy him a pass to take the chairlift up to Rhonda Lake to take in the spectacular 360 degree views. 

Race from Valley to Village with Dad at our 5th Annual L'Alpe de Grand Blanc. This 60-km road bike ride from Kelowna to Big White has a $70 registration fee, but that feeling of accomplishment once you reach the Village is completely free.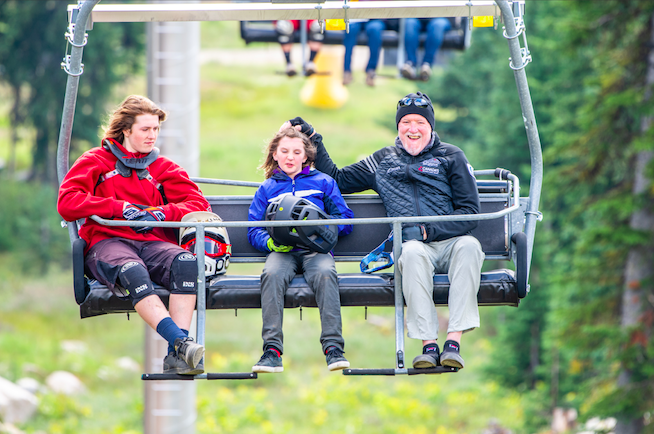 Give the Gift of a Getaway
Dad deserves some alone time, and with our Summer rooms starting at just $68 a night, that alone time is affordable. Book him a relaxing escape full of fresh mountain air and stunning scenery. 

We all know there's nothing Dad likes more than roughing it, and our comfortably rustic campground will give all of you the perfect balance between true wilderness and civilization. Our campground in Black Forest is complete with picnic tables, washrooms and outdoor showers, and is just a short walk or drive to the on-mountain restaurants in the Village.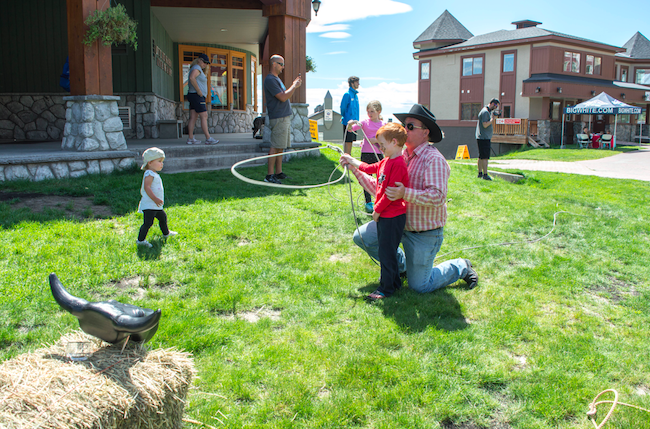 Give the Gift of Fun in the Sun
Big White has an extensive line-up of festivals and events between June 27 and September 2, starting with our Craft and Country, Beer and Music Mountain Festival on July 6. He'll have the chance to sample some of the best brew from around BC, dance his Dad dance moves to an impressive roster of musicians and chow down on some delicious Big White snacks.

Bring Dad up to our inaugural Freeride Days, from July 11-14, where he can witness some of the best mountain bikers from around the world battle it out at Big White's Bike Park. This action-packed weekend is free for spectators and family friendly. 
For a full-list of events and activities at the resort this summer, visit our Summer Events Calendar.
Give the Gift of Trying Something New
Riding a bike is like, well, riding a bike. But, riding a bike downhill, through trees, over rocks, at top speeds, is a whole different cliche. Dad might have been the one to teach you how to ride a bike, so in return, why not give him the chance to learn how to downhill bike? Big White's Bike School has mountain biking lessons for every ability level, whether Dad's a first timer, or has dabbled in it before and wants to learn the technical side of the sport. Our four-day Elevation Bike Camps start June 18, the first two days in Kelowna and then, up the mountain for the final two days. Learn more, here.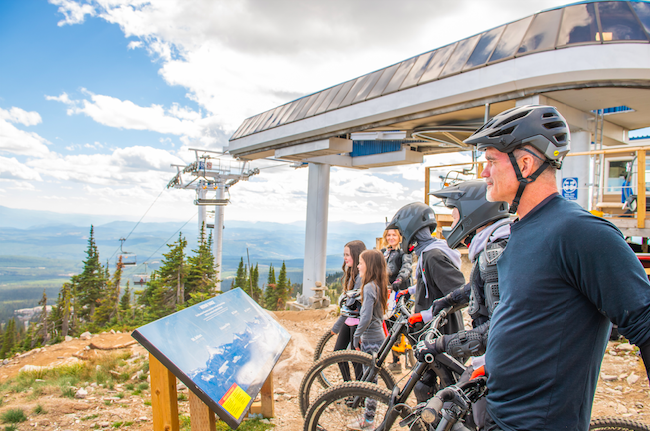 Give the Gift of Letting Dad Pick His Own Gift
Dad is hard to buy for – so let him pick something out for himself! Big White gift cards are available at our downtown office (location) and online. Gift cards are redeemable for all Summer products as well as a huge variety of Winter products – including lift tickets, ski lessons, retail, activities, food and beverage and accommodation.