NEW (and OLD) at Big White Ski & Board School for 2023
Posted On: December 28, 2022 |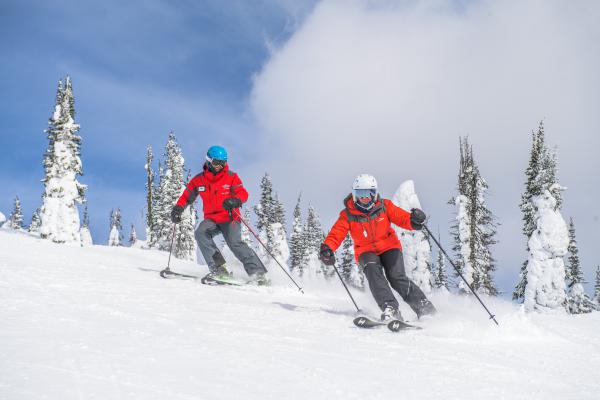 The Big White Ski & Board School is excited to announce new Adult program offerings, and the return of some old Adult favorites, starting in January! After a couple of challenging years recruiting instructors due to the COVID-19 pandemic, the Ski & Board School is now fully staffed and ready to welcome skiers and snowboarders of all abilities and aspirations for 2023.
 NEW - Visitor's Toolbox
Whether it's your first time visiting Big White Ski Resort or your twentieth, this program is for you! Get to know the resort as well as our instructors do as they show you hidden gems, and give you tips on the terrain based on your ability level. From green runs to cliff drops, powder bowls, glades, moguls, and everything in between, our Visitors Tool Box program will help you build confidence and show you how to use your equipment to your advantage, all while ensuring you have a great time doing it! This program runs Monday to Friday, 9am to 12:30pm and costs $140 per person.
NEW - Escape the Office
This one's for you, locals! Set your "Out of Office," and head up the mountain for four consecutive Fridays in January, February, or March. Our Escape the Office program is designed to match your work/life balance by providing four-hour lessons on Friday mornings, giving you the afternoon to answer emails and wrap up your work week. You'll be grouped with others based on your ability level, and have the same instructor for all four sessions, with an après event on the final Friday to meet all of the other participants in the program. Cost is $525 for all four sessions, with sessions available in January, February or March.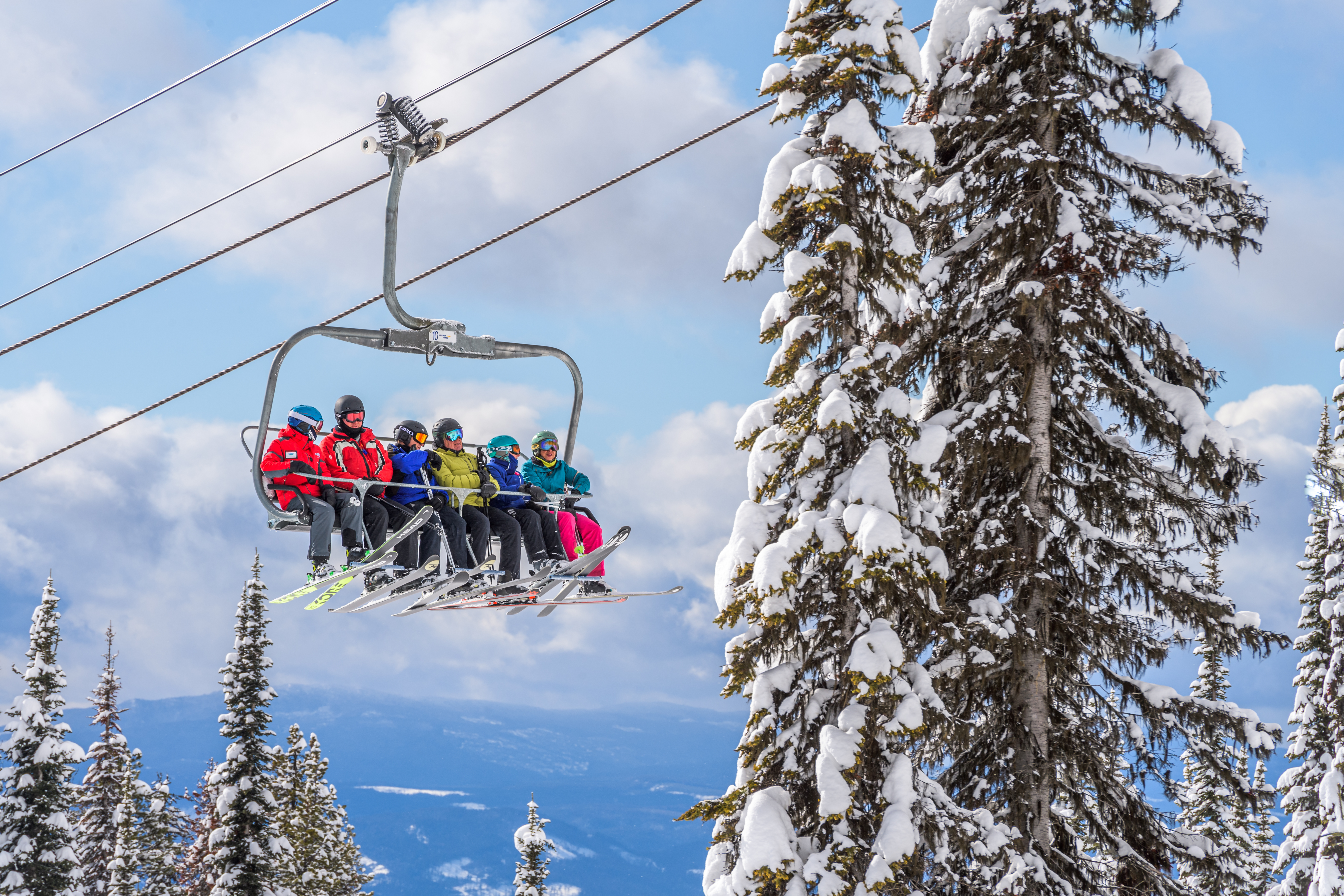 NEW - Learn to Keep Up
Can't keep up with the kids anymore? Or worried you'll injure yourself even trying? Join our Ski & Snowboard pros over the span of nine consecutive Saturdays starting January 7 to improve your skills, gain confidence, and learn how to make your equipment work for you – all with the added benefit of learning from the same instructor. The only person who will be shocked by your improvement besides your kid (or kids) will be you! This nine-week program is available for Level 4 to Level 7 skiers and snowboarders, costs $1,050.00 and includes two après events with all of the other participants. 
RETURNING - Park Chics
Looking to up your park game? Join Park Chics, a team of female snowboard and ski coaches that take female-identifying riders through the terrain park every Friday night. Run by girls for girls, Park Chics caters to all levels, from beginners through to advanced. Join a single session for $50, or get a Park Chics Pass for $500 and join any Friday night of your choosing from January 6 until the end of the season.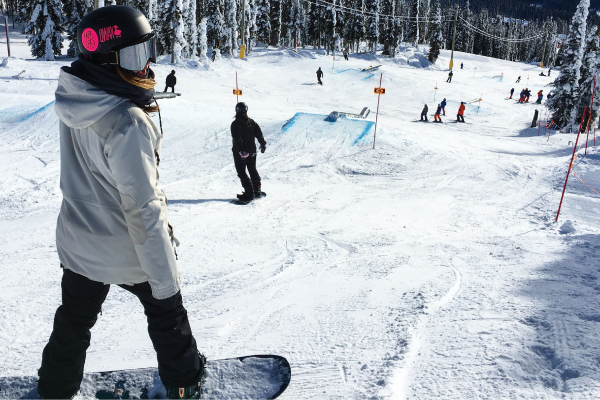 RETURNING - Masters' Monday
Mondays are for the Masters! If you are 50-plus, join us for Masters' Mondays! Come meet like-minded snow-sports enthusiasts and take your skiing or snowboarding to a whole new level, whatever your ability! The day includes a 2-hour group lesson with our world-class instructors, followed by a healthy lunch (plus a glass of wine!)  prepared by Big White's expert chefs, for just $120 per session or $400 for a four-session pack.
RETURNING - Ladies Club (formerly Ladies Day)
Calling all ladies! Wednesdays are for the girls – join other female skiers and snowboarders of similar abilities for a 2-hour group lesson, light healthy lunch and a glass of wine every Wednesday for $120 per session, or $400 for a four-session pack.
RETURNING - Masters' Week
Big White Ski Resort's Masters' Weeks are week-long sessions designed specifically for the 50-plus skier, beginner or expert. Held three times throughout the winter season, Masters' Week evolved from Big White's well-established Masters' Monday program, combining the best conditions the resort has to offer with exclusive après events. Session dates are: January 23-27, February 20-24, and March 27-31, and cost is $675 excluding lift tickets.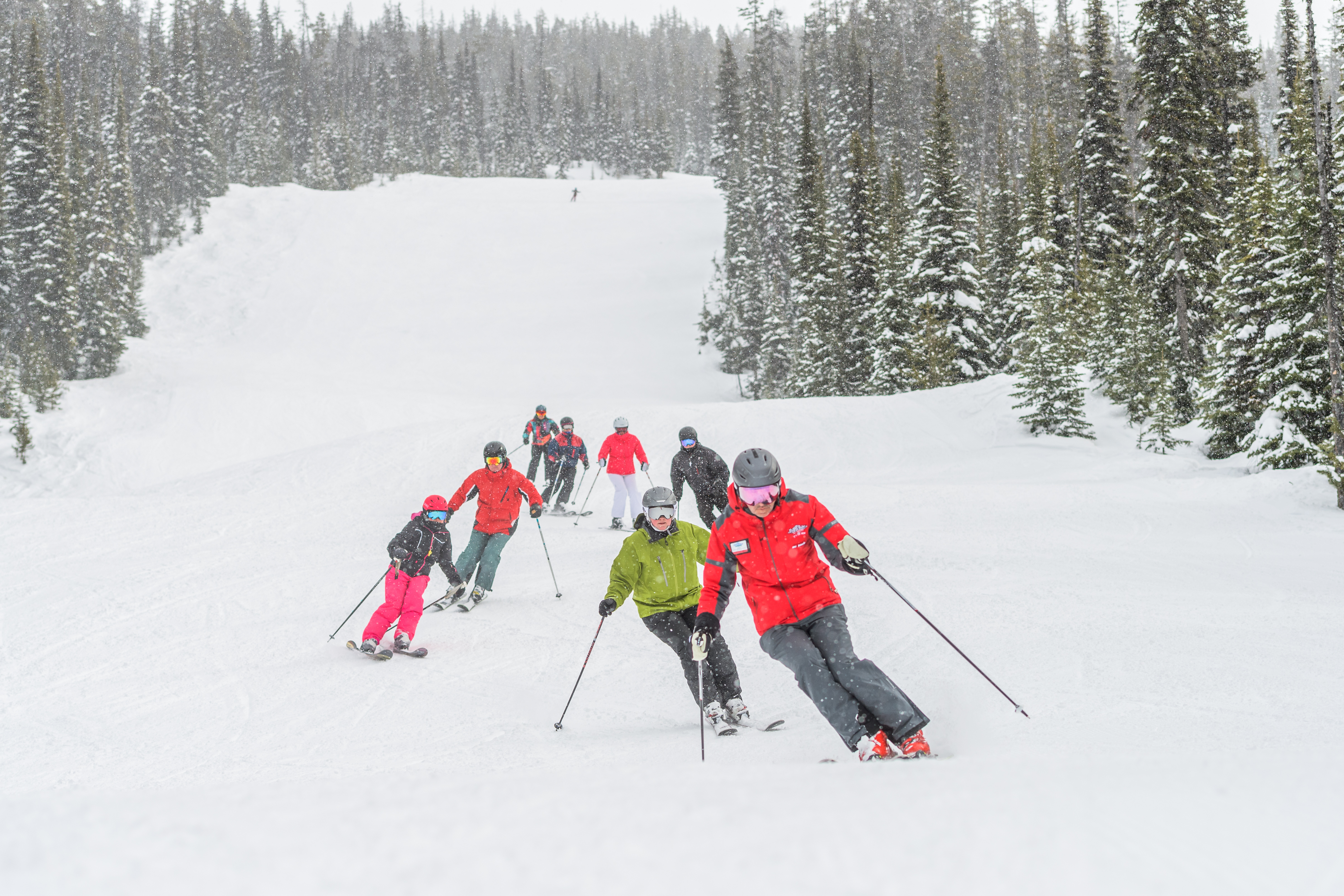 Can't find a program for you? Check out all of the Big White Ski & Board School offerings, including Private Lessons, Group Lessons, First Track lessons, and more, here.