Protect Our Winters & Big White Ski Resort
Big White Ski Resort is excited to announce our partnership with Protect Our Winters Canada (POW)! POW is a multi-faceted community of athletes, brands and outdoor enthusiasts dedicated to advocating for policy solutions to climate change, and we are ecstatic to be one of four Canadian resorts, and the only resort in our region, to be involved in its Resort Program, as of January 2023.
As part of our partnership with POW Canada, we are working to implement sustainable initiatives in all departments and facets of the resort. Big White Ski Resort will also be donating $10 per Big White Ski Resort employee who signs up for a POW membership, which is completely free, to the POW mission for climate action. With nearly 30,000 members, POW can effectively lobby for change at a national level.
AS A PARTNER, BIG WHITE TAKES A PLEDGE TO: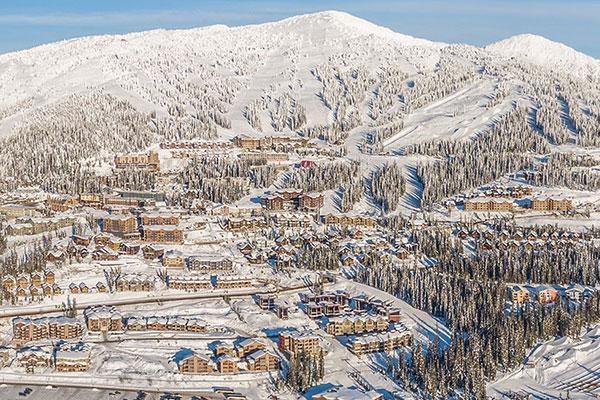 MAKE SUSTAINABILITY A PRIORITY FOR OUR OPERATION
Take stock of our current operations, infrastructure and advocacy opportunities as a company. Make a plan to increase sustainability action in each aspect of our operation. Seek consistent progress, rather than perfection.
Learn more about Big White's commitment to sustainability.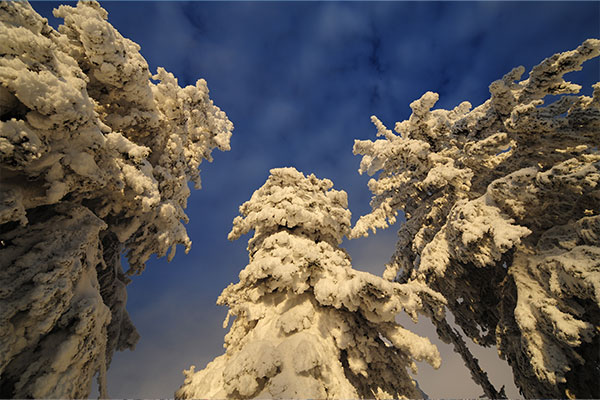 ADVOCATE FOR CLIMATE PROTECTION
By recognizing our power and influence in the outdoor industry we can have a huge effect on the fight against climate change. Lead by example and use our voice whenever possible. Share our commitment to sustainability with our guests and support campaigns and initiatives that will lead to solutions from government and corporations that will help tackle climate change.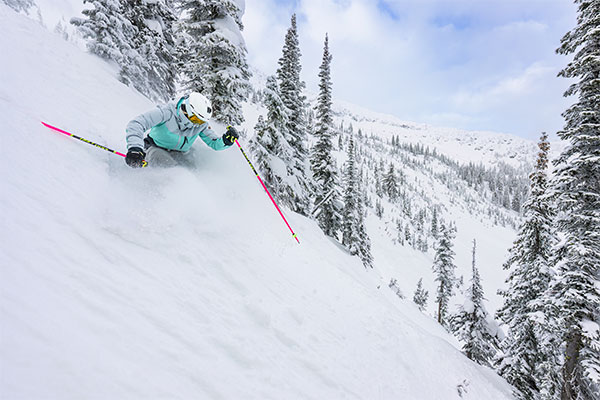 SUPPORT POW'S MISSION TO TURN OUTDOOR ENTHUSIASTS INTO EFFECTIVE CLIMATE ADVOCATES
Seek opportunities to build POW's membership, prioritize education for our employees and guests and creatively share POW's partnership with our guests online and onsite in a way that brings awareness to POW's mission and vision. There's power in numbers.
The following list, while not comprehensive, are examples of initiatives Big White has already put in place to lessen its environmental impact and promote a more sustainable future.
The majority of our chairlifts are electric, with power supplied by FortisBC, meaning 80 per cent to 100 per cent of the power used is from hydro and not from fossil fuels.
We will be adding two electric vehicle charging stations to the new Central Reservations building once open.
As the resort is totally ski-in, ski-out, and the fact we offer free parking, 90% of our staff walk to work, and once our guests arrive, there's no need to start their car again until it's time to go home.
Our Food and Beverage department is committed to sourcing ingredients and menu items from our local farmers, suppliers, breweries and vineyards.
Season Passes are reusable and reloadable for up to 4 years, reducing use of plastic for new cards. Day Lift tickets are reusable and reloadable all season long, reducing use of paper and plastic for new cards, and our new online contactless ticket system eliminates paper receipts.
Our retail department has eliminated the use of plastic bags in all of its stores, with the option to purchase a reusable and recyclable Big White tote. The retail department also works closely with brands that are cognizant of their effect on the environment. All of our outerwear brands have their own unique stories of the steps they are taking to make product from recycled materials, whether it be recycled fabrics or plastic bottles!.
We are in the process of building a state-of-the-art wastewater treatment facility which will produce some of the cleanest effluent available, allowing us the future possibility to use this effluent to irrigate mountain bike trails and snowmaking (when needed).
We've initiated a "Be Water Wise" program to encourage guests, staff and residents to limit their water use where possible.
Big White Central Reservations has transitioned all doors under its management to using LED lighting. Central Reservations has also adopted the Throw in the Towel program, where we ask guests to put the towel in the tub if they want us to change it, rather than replacing the towel every day. We also only change the linen every third day, reducing water consumption in the laundry rooms. Plus, once the towels and linens get too old to keep using, we turn them into rags.
Any unused shampoos and liquid soaps get put in larger bottles and donated to women's shelters in Kelowna. We also donate any lost and found items after 30 days of not being claimed.
All cleaning products used in our restaurants, day lodges, and in housekeeping are environmentally friendly. Big White's food and beverage department also purchases 100% recycled, third-party certified Tork paper products instead of virgin fibre.
We've introduced QR codes across the resort to limit paper products.
Ski Patrol cleans and recycles all garbage found under all our lifts. We continue to do so during the summer when the snow melts.
More to come!