Brown Gold: Tug 6, Big White's Go-To Coffee, Wins 2 National Awards
Posted On: March 11, 2020 |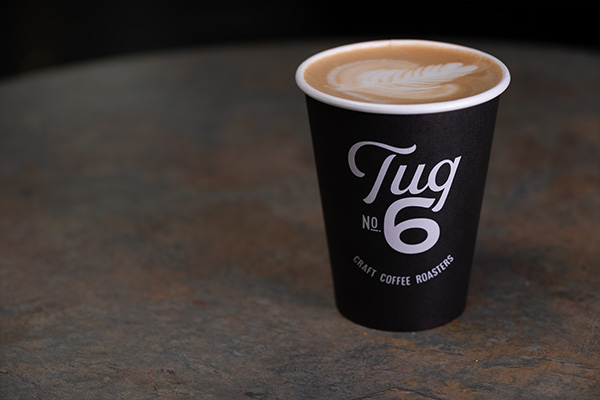 Big White would like to congratulate Kelowna-based coffee roaster, Tug 6, on taking home two gold awards at the Hopwired Festival that took place in Vancouver in late February. Tug 6 won "Best Espresso" for its Beach Cruiser Espresso, and "Best Coffee" for its Ethiopian blend.

In recent years, Big White has partnered with the local roastery to offer Tug 6 Coffee throughout the resort – including the specially created, medium roast blend, 'Yard Sale.' Clocktower Coffee Co. in the Village Centre Mall has featured Tug 6 since its inception in 2017,  serving not only 'Yard Sale,' but also the award-winning 'Beach Cruiser' Espresso, 'Inferno' dark blend and the Knight Rider decaf.
"We are very proud of our association with Tug 6 and extremely happy for the well-deserved recognition they have received at the Hopwired national competition," says Trevor Hanna, Vice President of Hospitality at Big White.
"Their commitment to quality within their supply chain, from the roasting process and continuing through to staff training is unmatched in the industry.  We've been with Tug 6 for the past four seasons and have seen first hand how their dedication to a quality cup of coffee transfers to the guest experience in our outlets."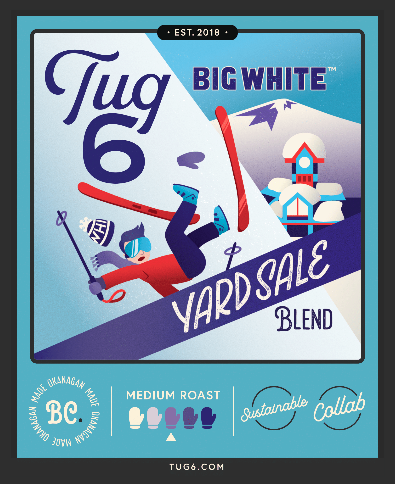 Related Blog: Get A Local, Sustainable & Delicious Caffeine Fix at Big White Ski Resort
Tug 6, a first-time competitor, was up against 15 other roasters from across Canada. 
"We were honoured and humbled to win in both categories. To be recognized with so many great companies was truly a great feeling," comments John Oughtred, owner of Tug 6 Craft Coffee Roasters. 
"We are proud to bring these awards home to the Okanagan again after Canoe won best espresso last year. The Okanagan is gaining a reputation for specialty coffee and we couldn't be more proud to be a part of the success."
Related Blog: Big White is Upping the Ski Resort Food Game
The beans roasted by Tug 6 are, of course, tasty, but that's just one reason Big White loves its coffee – the others being that its local, sustainable and of high quality. Tug 6's commitment to reducing its environmental impact directly reflects Big White's own endeavours. The company is carbon neutral and measures its footprint every year in order to reduce its impact on the planet – and what it can't reduce, it offsets by investing in projects that benefit the earth.
You can find Tug 6 Coffee at these Big White establishments: