Located in Slope-side in Stonebridge Lodge | Building 2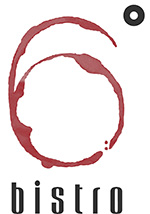 6 ° is a testament to the belief that restaurant dining can be a wondrous, unforgettable experience that pays homage to classical techniques in a sophisticated, modern context.
The restaurant boasts an intimate dining room, lit by a cozy fire, and delivers a comfortable, contemporary atmosphere. The ultimate gathering place for locals and visitors alike!
Passionate about the local wine industry, owner John Mooney enjoys putting his taste buds to the test searching for the best locally produced wines.  The extensive wine list is 100% Okanagan.  Our culinary team believes that the Okanagan produces truly unique wines, and it is their greatest pleasure to introduce people to their next favourite wine or winery.  
Our Executive Chef and his team are dedicated to highlighting the finer points of food.  The 6° team draws from the old techniques of French cookery with a modern spin to create a dining experience that is memorable and unique.
At 6° our passion is to deliver a truly unique dining experience, one which is completely removed from the everyday.