Wish You Were Here – And You'll Wish You Were Here, Too
Posted On: August 12, 2022 |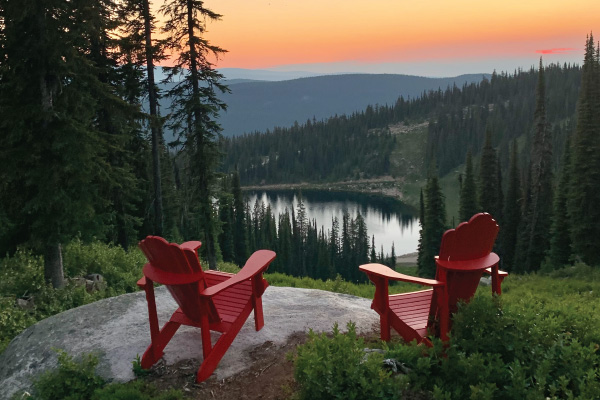 Visit summer Big White for a chance to win!
Summer may not be known as the main course served up at Big White Ski Resort, but it sure is the dessert! Fields of wildflowers, cool summer temps, ooh-and-aww worthy views, not to mention a buffet of family friendly activities and events will have you and yours coming back time after time to explore everything the mountain has to offer.
Plus, we've launched a "Wish You Were Here" contest for your chance to win your choice of a Winter Season Pass or a pair of skis or a snowboard your choice courtesy of Altitudes and Dizzy's. All you have to do is find any of our red chairs at Rhonda or overlooking Paul Lake, take a pic of yourself in them, post it on social and tag @summerbigwhite. The contest will run until the end of the summer season.
And while the prospect of winning is reason enough to make you wish you were here, here are a few more:
1. Hiking
Explore the vast network of trails, with something for every ability level. Hiking trails are accessible from the Village, or from taking a scenic chairlift ride up the Bullet Chair. Enjoy the alpine meadows and epic views, spot all types of animals and birds, find our Fairy Doors, and try our new app-based scavenger hunt to win great prizes during your trek!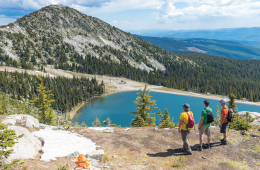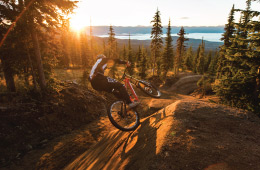 2. Mountain Biking
Check out BC's newest lift-accessible bike park during your visit! Whether you're a mountain biking pro, or new to the sport, you'll find no shortage of entertainment. Be sure to check out our Events Calendar for bike-related events – and, if you're new to the sport, our world-class instructors at the bike school will help you feel ready to tackle the trails.
3. Disc Golf
Our 9-hole disc golf course is the perfect way to soak in the summer sun with friends or family. Disc rentals are available in the Village Centre Mall!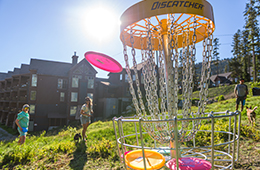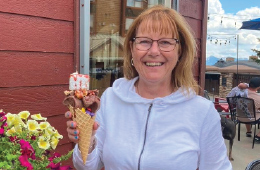 4. Refuel & Relax
Fuel up at one of our on-mountain restaurants during your visit. Whether you're looking for a quick snack, a hearty meal, or a cold pint on a patio, there are plenty of options to choose from.
5. Fur Family Welcome!
We love having your dogs visit the resort! Not only do we have pet friendly accommodation options, we also welcome you to take your pup on the chairlift and hiking trails – please be mindful of our other guests and keep your four-legged friend leashed up!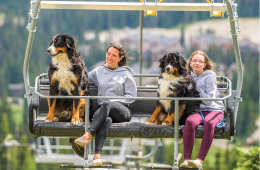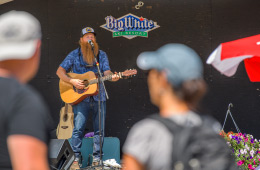 6. Action-Packed Event Calendar
From festivals to camps, live music, health retreats, bike competitions and more, our summer events calendar is packed with fun.
Big White is open for the summer season until September 5, with a bonus weekend on September 10 and 11. We wish you were here – and if you do come for a visit, don't forget to post a photo of you in the red chairs and tag @summerbigwhite for your chance to win!

Big White Ski Resort isn't just Canada's Favourite Family Resort in the winter… in the summer, explore what's under all the Okanagan Champagne Powder on foot or on two wheels! The extensive network of mountain bike trails, fully accessible by our Bullet chairlift, are perfect for everyone from beginner to pro – and will give your senses the holiday they deserve. Smell the crisp, clean air of the alpine. Spot the Indian Paintbrush, the Pasque Flower and the Narrowleaf Hawkweed, just to name a few of the many wildflowers dotting the mountain side. Take in the spectacular view of the Monashee Mountains, the Selkirk Mountains and all the way to the Rocky Mountains. Learn more about Bike Big White.
Stay up to date on important news, promotions and contests. Sign up for our newsletter