Crescendo – Always About Being Green
Posted On: August 28, 2019 |
Looking for a luxurious and convenient stay at Big White Ski Resort, but don't want the environmental toll that often comes with it? Look no further than Crescendo – a 5,200 square foot chalet, which comfortably sleeps up to 22 people, located at the corner of Hummingbird Run and Gondola Way.
The Crescendo ski chalet has always embraced energy efficiency and ecological responsibility – starting with its geothermal heat system. Every walking surface in the home is heated by the system, including the garage and the snow-melt around the perimeter of the jacuzzi. In fact, the jacuzzi itself is heated by the geothermal ground loop – as is the house's entire hot water system!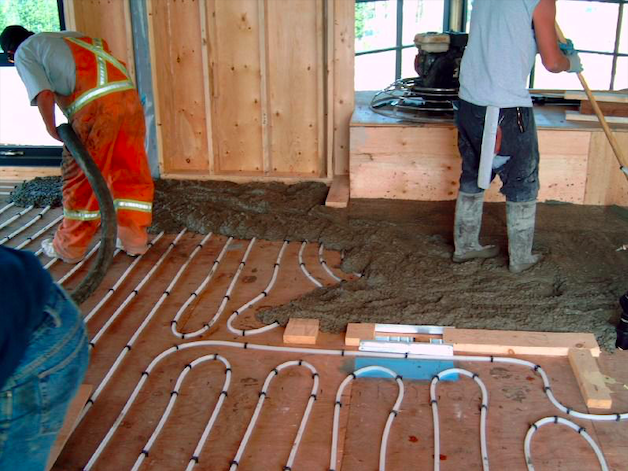 Because Crescendo's ceilings range from 12 feet to 30 feet, and with floor-to-ceiling walls of glass also to those levels, any heating system other than geothermal would have been energy inefficient. In the summer months, the house is cooled off by reversing the direction of the thermal flow. Heat is extracted from the house and returned to the ground.
"From conception to completion, Crescendo has always embraced ecological responsibility," says owner Mitch Perlman. "All of Crescendo's systems remain vigilant and at optimal levels, even when its guests may be operating less than optimally." 
The chalet also boasts an automated lighting system. Depending on the time of day and the amount of ambient light available, motion and ambient light sensors automatically turn the lights on at just the right levels. Even if a light is turned on manually, if the home doesn't sense any activity for the programmed period, the lights shut off on their own. Not only is this convenient – it saves a ton of energy!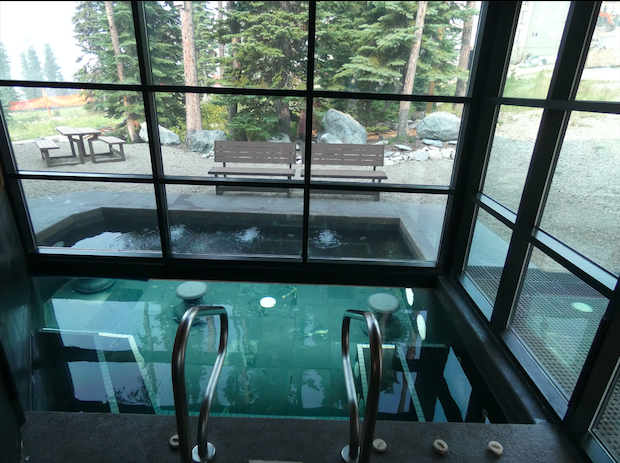 The aforementioned jacuzzi is also virtually chemical free. Algae, for example, is held at bay with a copper ionizer, and the jacuzzi is disinfected with non-chlorine products.
On top of everything else, Crescendo's appliances are all Energy Star efficient. Additional energy consuming devices, such as the fireplace and BBQ, time themselves out automatically, and all of Crescendo's 225 light bulbs are LED. 
"Crescendo's low carbon solutions were designed to tread lightly on the environment," Perlman says. "A Tesla Solar Roof, too, may become a part of Crescendo's future."
Book your stay at Crescendo, here.