Get A Local, Sustainable & Delicious Caffeine Fix at Big White Ski Resort
Posted On: May 16, 2019 |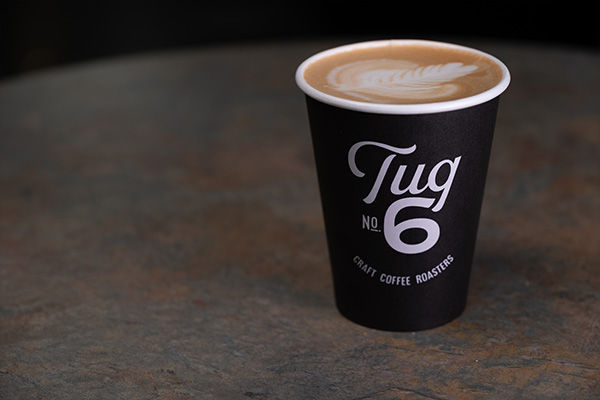 In skiing, a yard sale can mean a bad wipeout – but at Big White Ski Resort, it can also mean a delicious and locally roasted cup of coffee.
Over the past year, we've partnered with Kelowna-based coffee roastery Tug No. 6 Craft Coffee Roasters to introduce its coffee at Big White restaurants and cafes – including the specially created, medium roast blend, 'Yard Sale.'
The beans roasted by Tug No. 6 are, of course, tasty, but that's just one reason Big White loves its coffee – the others being that its local, sustainable and of high quality. Tug No. 6's commitment to reducing its environmental impact directly reflects Big White's own endeavours. The company is carbon neutral and measures its footprint every year in order to reduce its impact on the planet – and what it can't reduce, it offsets by investing in projects that benefit the earth.
From seed to cup, Tug No. 6 records every aspect of the coffee's journey and uses that information to improve its team's education of specialty coffee. Nelson Teskey, the company's director of operations, is also one of very few certified Q-Grader SCA certified instructors, or, in simpler terms, coffee sommeliers. This title and experience allows Tug 6 to communicate about its coffee in a way that is recognized by international coffee organizations as well provide a baseline for coffee quality.
To ensure this commitment to quality, Big White baristas are required to take a full online training program through the American Barista and Coffee School. That, paired with continual hands on training and passion for a good cup of joe, make for a truly remarkable coffee experience at Big White Ski Resort.